There are tons of romantic comedies ever made in the history of Hollywood. However, to cut the list short, we have included the ten best romantic comedies of all time. Maybe the list excludes your best romantic comedies you have laughed your heart out at, but this list definitely have the ones with great story and that gives you good laugh. Watch them when you are seeking something refreshing that makes you smile and also melts your heart.
Bridget Jones's Diary (2001)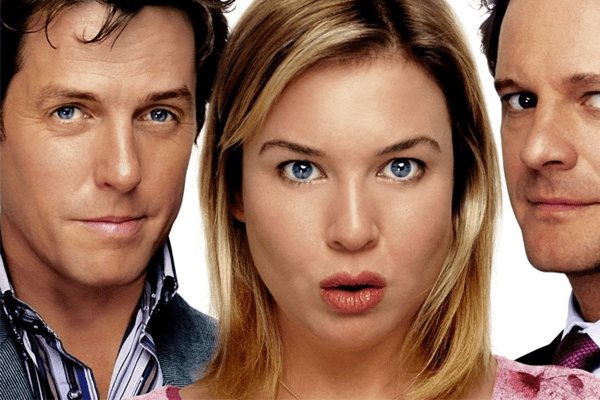 Bridget Jones is a 32 years old clumsy woman is determined to improve herself by drinking less, stop smoking, losing 20 pounds and finding a decent guy. She confesses her feelings about men in her life to her diary. One of the men she writes about is her colleague which the other one is her childhood friend. The movie makes one of the best romantic comedies as two men begin competing for Jones's affection in their unique way. Any guesses who wins?
Sleepless in Seattle (1993)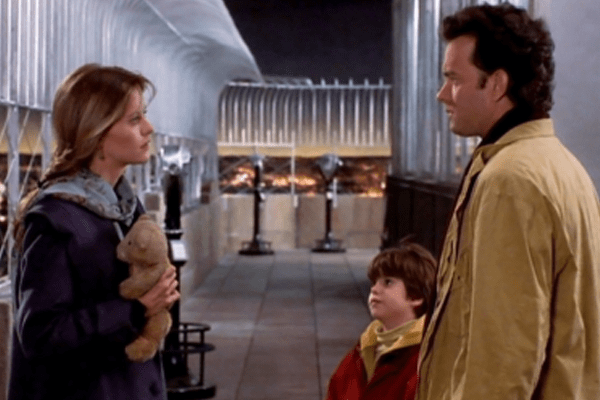 The movie outlines the story of a widower named Sam (Tom Hanks) who goes on air and grabs attention of Annie (Meg Ryan). The engaged Annie starts having this feeling that there is something missing in her relationship. Heartbroken Sam and perplexed Annie develop chemistry through radio show. So, they plan to meet at the top of Empire State Building with the help of Sam's son.
10 things I hate about you (1999)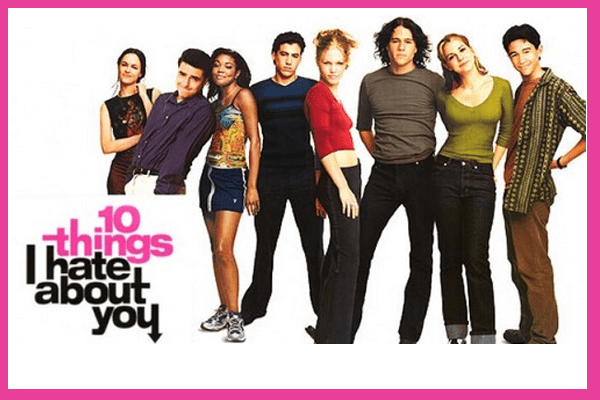 The movie depicts the tale of two sisters who are quite different from each other. Kat Stratford (Julia Stiles) is the older sister of Bianca (Larisa Oleynik). Kat is smart and ill-tempered while Bianca is pretty popular teenage. Therefore, Kat does not attract many boys. However, the sisters grew up in the family that has a rule that younger one cannot have a boyfriend until the older does. The story is about how Kat and Bianca will deal with the house rule, making it one of the best romantic comedies.
How Stella Got Her Groove Back (1998)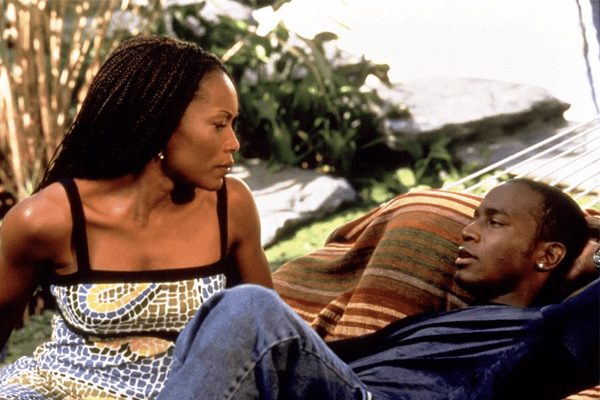 Highly successful forty-something stock broker and a single mother, Stella (Angela Bassett) goes on a vacation to Jamaica with her friend Delilah (Whoopi Goldberg). There, she meets some 20 years younger islander, Winston Shakespeare (Taye Diggs). They develop hot steamy romance. So, as the vacation for Stella comes to an end, she realizes she has developed intense feeling for this man. The big confusion for Stella now becomes the choice between her successful life and this real relationship with 20 years younger man.
When Harry Met Sally. . . (1989)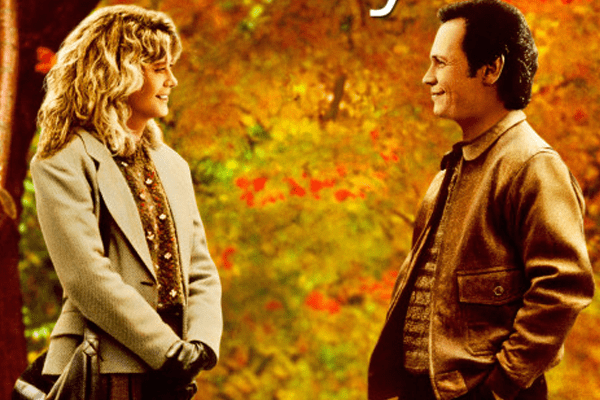 One of the popular, unique and best romantic comedies is When Harry Met Sally. . . Harry Burns (Billy Crystal) and Sally Albright (Meg Ryan) argue whether a man and a woman can be only platonic friends after their graduation in 1977. When they meet after a decade, they attempt to stay friends fearing that sex would ruin their long friendship.  
Crazy, Stupid, Love (2011)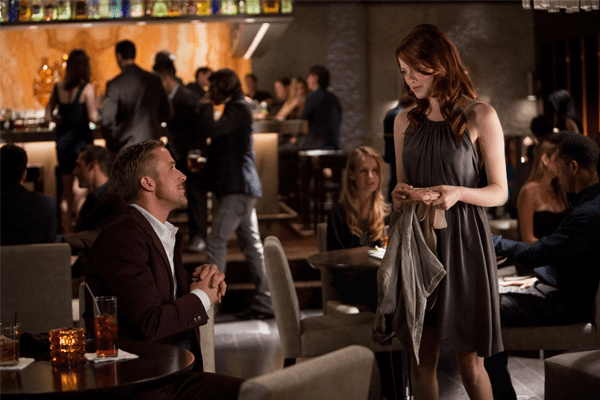 Forty-something Cal Weaver (Steve Carell) is living his dream life with good job, beautiful wife and children. However, his dream life comes to an end after learning that his wife Emily (Julianne Moore) has been unfaithful. Later divorced forty-something Cal gets help from Jacob, his friend, to pick up girls at bar.
Shakespeare in Love (1998)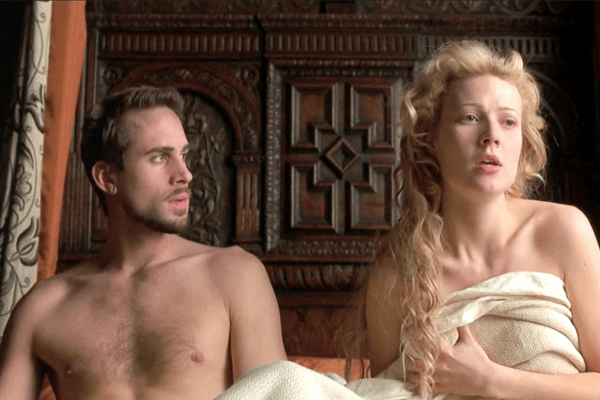 Managing to win Oscar for its timeless beautiful romance, Shakespeare in Love makes one of the best romantic comedies of all time. The film has a setting of late 1500s that interprets the history of William Shakespeare. Shakespeare (Joseph Finnes) runs out of money and ideas for his next play; however, he finds his ideal woman who inspires him to write another famous play.
Four Weddings and a Funeral (1994)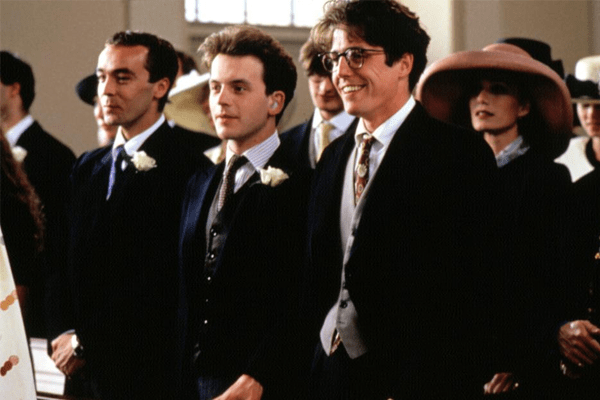 Charles (Hugh Grant) and his friends attend their friend's wedding. Consequently, stress and commitment follow them seeing their friends tying the knot. Nevertheless, unlucky in love Charles's life changes as he meets Carrie (Andie MacDowell) at a wedding. Charles realizes he is meant to be with Carrie as their path crosses in a bunch of nuptials and a funeral.
Pretty woman (1990)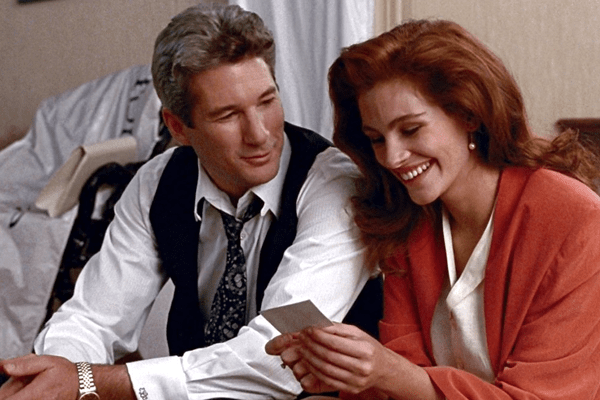 A wealthy businessman Edward (Richard Gere) needs an escort. Therefore, he picks up a hooker Vivian (Julia Roberts) during his L.A. business trip. As Edward invites Vivian to stay over during the weekend, they fall for each other. The movie makes one of the best romantic comedies as Edward and Vivian realizes that their lifestyles are world apart and how they will overcome it.
My best friend's wedding (1997)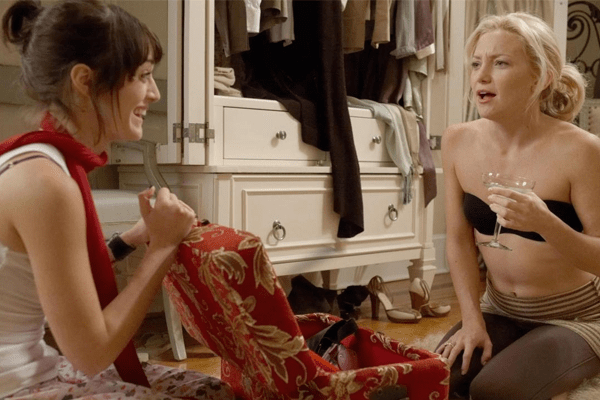 Julianne Potter (Julia Roberts) and Michael O'Neal (Dermot Mulroney) are childhood best friends.  They vow to marry each other if they stayed single before they turn 28. Just 4 days before Potter's 28th birthday, O'Neal declares he is marrying Kimberly (Cameroon Diaz). After realizing her love for O'Neal, Potter determines to break her best friend's wedding at any cost.
Read More best article at superbhub.com