Zach Kornfeld is an American video producer and actor born on July 26, 1990, in Scarsdale, New York, USA. Similarly, Zach Kornfeld's parents are his father, Adam Kornfeld, and mother, Margo Kornfeld. The Los Angeles-based young actor and comedian is in a romantic relationship with his girlfriend, Maggie Bustamante. Further, Zach graduated with a Bachelor of Fine Arts from Emerson College.
Zach Kornfeld's net worth is estimated to be $2 million.  He is a former Buzzfeed employee, who is now a co-founder of his own company, "2nd Try LLC". Along with "The Try Guys" members: Eugene Lee, Ned Fulmer, and Keith Habersberger, Zach continues to make short comedy videos that are viral on the internet. Zach is the youngest member of his team.
Net Worth And Earnings
Zach Kornfeld's net worth is an estimated $2 million. He started his career by working as a Personal Assistant for the 2010 movie, Step Up 3D. Zach's career also includes comedy writing, among others.
In 2013, Zach joined BuzzFeed along with Ned Fulmer, Eugene Lee and Keith Habersberger to work on a new viral video project, called "The Try Guys". He received a good amount of salary as a payment for his work at Buzzfeed. In the Try Guys' earlier videos, the guys tried different funny challenges and posted it on YouTube. Soon after, The Try Guys' YouTube channel took off and led to higher earnings from ad revenue and merch sales.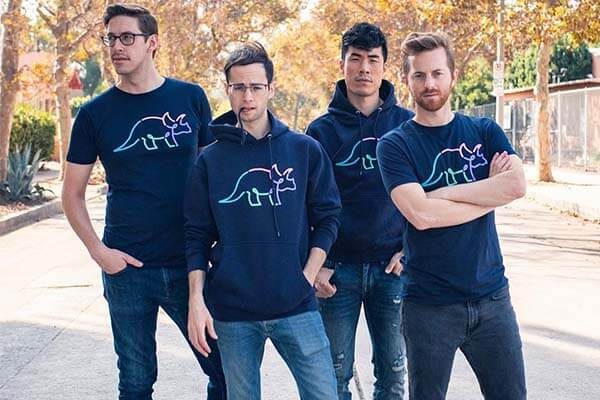 The Try Guys team includes Zach Kornfeld and his partners Ned, Keith, and Eugene. Image Source: Zach's Instagram
Earnings From The Try Guys
Zach's ever-growing wealth and his current net worth of $2 million is thanks to the channel's popularity. Undoubtedly, he rose to limelight after appearing in the hilarious and eccentric YouTube videos of The Try Guys.
After working at Buzzfeed for four years, Zach and his partners parted ways with Buzzfeed in 2018 to start their own video production company, "2nd Try LLC", which is a business venture to take over the viral video market. Zach's new company seems to be doing well, which certainly helps Zach earn a six-figure monthly income.
Much of Zach Kornfeld's salary comes from his comedy YouTube channel, The Try Guys. The views gained by his video company "2nd Try LLC" in one year is enough to fill Zach's bank account with a six-figure income.
According to Social Blade, "The Try Guys'" YouTube channel receives between 500K and 2 million views on a daily basis. Further, the channel also rakes in between $12.6K and $201.6K in monthly revenues. With that, it's clear that the ad revenue and merch sales of The Try Guys contribute substantially towards Zach Kornfeld's net worth.
Family, Relationship, Girlfriend
Moving towards this personal life, Zach Kornfeld is a proud member of his family. As mentioned above, his parents are Adam Kornfeld and Margo Kornfeld. As for Zach's siblings, a post on Instagram confirms that he has a gorgeous younger sister named Stephi Kornfeld. He grew up with his sister in New York and has fond memories of his childhood days in the city.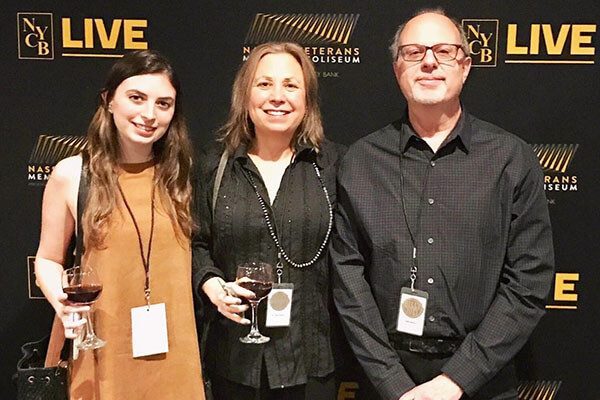 Zach Kornfeld's sister, Stephi Kornfeld, along with his parents, Adam and Margo. Picture Source: Stephi Kornfield's Instagram.
Moving towards Zach Kornfeld's romantic life and relationship status, he is in a relationship with Maggie Bustamante. Undoubtedly, Zach Kornfeld's girlfriend Maggie is a beautiful dating partner. The couple usually keeps their relationship away from the media limelight. However, the lovebirds occasionally share their candid moments with their fans on Instagram and Twitter.
View this post on Instagram
Further, Zach Kornfeld and Maggie Bustamante live together with their adorable dog, Bowie. Let's hope that Zach will soon take his relationship to the next level and propose his girlfriend in the near future.
Apart from these, both Zach and his gorgeous girlfriend maintain an active social media presence. As of May 2019. Zach Kornfeld's Instagram has 1.2 million followers while his Twitter account boasts 353K followers at the moment.
SuperbHub for more News, Entertainment and Biography.