The famous social media star, Woah Vicky, aka Victoria Waldrip, is one of the icons who utilized social media as a powerful tool, propelling to instant fame. The daughter of Caucasian parents, Carla Johnson and Steve Waldrip, Vicky rose to fame after claiming to be black.
The controversial Instagram star, Vicky, is the sister of an older half-sibling, Stephanie. However, the siblings are not close, and Vicky confesses of their age difference the reason for their distance.
Siblings and Family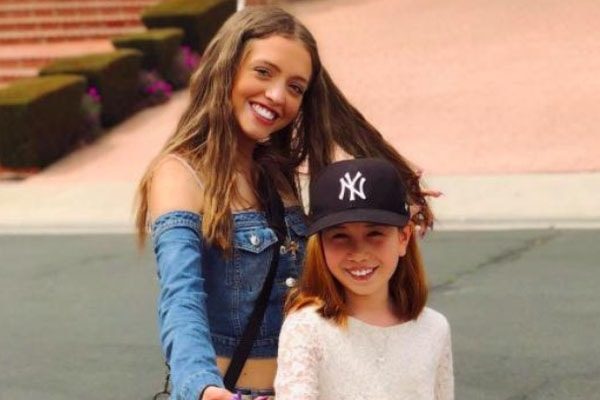 The social media sensation, Woah Vicky, considers her fellow social media artist, Lil Tay, a sister. Image source: Pinterest.
Despite claiming the fellow Instagram celebrity, Lil Tay as a sister, Woah Vicky actually has a real sister of her own. The internet sensation, Woah Vicky, is the sister of a much older half-sister, Stephanie. The siblings admit to not having a close relationship with one another because of their huge age difference. Besides Stephanie, Vicky is close to Dynasty and Lil Tay and claims them to be her sister.
The close relationship between Lil Tay and Vicky made the media and followers believe that the pair were related. Moreover, various speculations claimed that Vicky has adopted Tay, but the rumors were false.
View this post on Instagram
Elder sister and Vicky's sibling, Stephanie currently lives a charmed life in New York City where she's a rising star in fashion. Equipped with experience as a designer's assistant, Vicky's sister has launched her own label, Waldrip NYC.
Woah Vicky's Parents
Vicky's parents, Carla Johnson and Steve Waldrip, hail from Marietta, Georgia and are now based in Atlanta where the online sensation lives. Carla and Steve gave birth to their second born child and youngest daughter, Victoria, on March 7, 2000.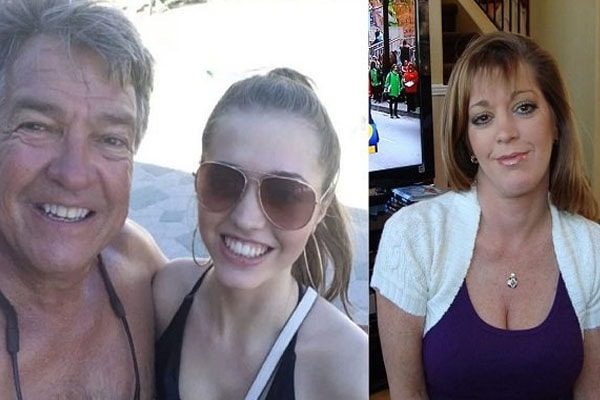 Steve Waldrip and his wife, Carla Johnson, are the proud parents Victoria and Stephanie.  Image source: Pinterest.
The young Vicky' father, Steve, is a successful real estate agent who deals with building, restoring and renovating residential properties. Mr. Waldrip graduated with a degree in business administration from the University of Georgia in 1977. Steve initially started with software and sales before joining his father's line of business.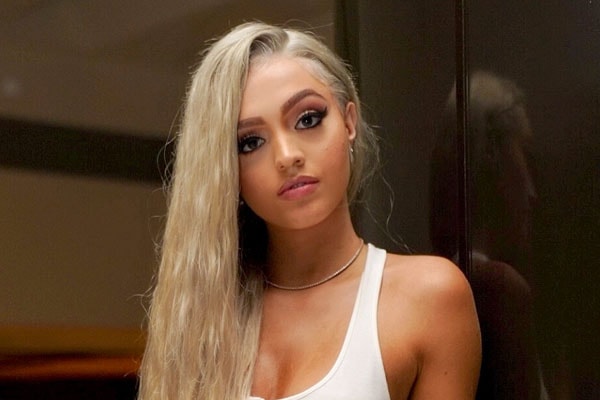 Born on 2000, Ameican Social Star Woah Vicky's Net Worth is $500,000.
Image Source: Instagram/woahvicky
The parents of the 18-year-old sensation have not been featured in any of her videos and appear to be different from Vicky's online persona. Likewise, Steve and Carla, despise the limelight and try to stay away from media intervention. The blissful family love spending time with one another and enjoy each other's company.
Woah Vicky Facts:
---
Woah Vicky is friends with the fellow social media star, Lil Tay and often refers to her as her "sister".
 Vicky publicly claimed that her DNA tests proved she was 44% African-American despite her blonde hair and pale skin.
The young foul-mouthed, Vicky, was arrested for trespassing, resisting arrest and physically assaulting a law enforcement officer in February 2018.
WoahVicky posted a controversial racist music video on YouTube about Asian men titled 'Ching Cong' which received heavy critics.
Vicky has been embroiled in several feuds with some of her fellow social media personalities including Danielle Bregoli.


---
SuperbHub for News and Entertainment.