Tommy Henriksen was born on February 21, 1964, in Port Jefferson, New York. He is an American musician best known for his work as a guitarist, bassist, and songwriter. Henriksen has worked with the popular band Hollywood Vampires and the German metal band, Warlock.
Tommy Henriksen's net worth is estimated at $1.6 million. He currently lives with his wife Sandra Henriksen and their son Fin Henriksen. Tommy's brother is Gene Henriksen, who has a musical career as well.
Net Worth And Earnings
As mentioned earlier, Tommy Henriksen's net worth is estimated at $1.6 million. He has amassed such wealth from his illustrious career as a guitarist, bassist, and songwriter. His collaborations with different bands, his hit singles, and his famous albums have played more than an important role for his net worth to be as it is.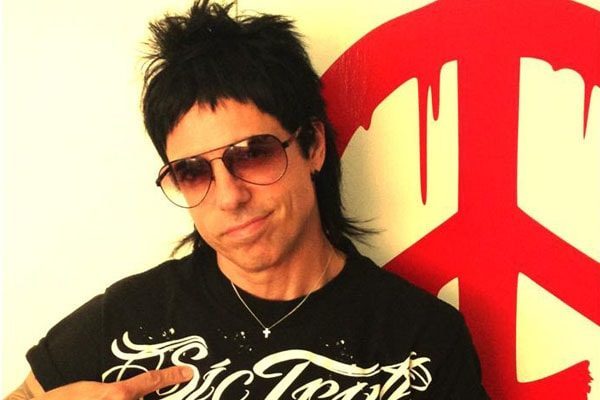 Tommy Henriksen's net worth is earned from his career as a musician. Image Source: Sic Truth Clothing.
Tommy Henriksen first performed with the band Ruffkut. He used to do covers with the band at first. He performed alongside his brother Gene on drums. Eventually, the band began writing their own materials.
In 1986, Henriksen joined the German metal band Warlock. After a while in the band, Tommy, guitarist Jon Levin, and drummer Bobby Rondinelli formed their own band, Big Trouble with vocalist Keith St. John.
After Parting Ways With Big Trouble
Tommy moved to Los Angeles after the group disbanded. He then joined former Dokken Bassist Jeff Pilson's band War and Peace. He appeared on the band's 1993 debut album, Time Capsule, alongside guitarist Russ Parrish and drummer Ricky Parent. 
In 1994, Tommy Henriksen formed punk rock outfit P.O.L, Parade Of Losers, taking on the alias Da Skunk. He signed a major label deal with Warner Bros imprint Giant Records. After some time, the album had a wider release via Encourage Records.
Henriksen began working with Keith Forsey on a solo album after P.O.L. parted ways. In 2000, Henriksen released the follow-up, Selected Songs for a new beginning.
Henriksen teamed up with P.O.L. drummer and Glen Sobel to form girl-fronted sugar-punk band Boink in 2001. The band quickly gained fame in LA, releasing a single and video, Punk Break Beat, followed up by a 5-track EP, Walk of Fame.
Henriksen worked as an associate producer, guitar player, bass player, programmer, mixer and engineer on the new Alice Cooper, Welcome 2 my Nightmare record. During his time as an associate, Alice asked him to join his live band on guitar.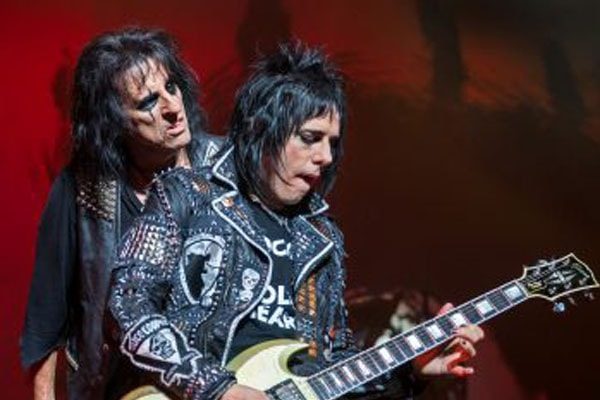 Tommy Henriksen performing with Alice Cooper. Image Source: Sleaze Roxx.
Henriksen released his digital single Give'm Hell of his solo album Tommy! Tommy!! Tommy!!!, out on the Blue Martin/K-tel label in Switzerland, Germany, and Austria on October 31, 2014. He released his solo album, Starstruck in March 2017. He released it on his own label Dis Vicious Music.
Family And Relationships
Talking about Tommy's love life, he is a married man. Tommy Henriksen's wife is Sandra Henriksen. The pair also has got a son whose name is Fin Henriksen.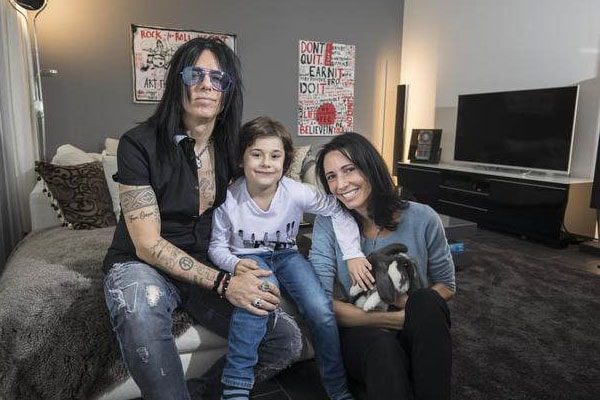 Tommy Henriksen with his wife Sandra Henriksen and son Finn Henriksen. Image Source: Schweizer Illustrierte.
Tommy Henriksen's family has not been in the limelight, except for his brother Gene Henriksen who also has a career in music.
For more Entertainment, Biography and Articles, stay tuned with Superbhub.