Tobi Pearce was born on 13th July 1992 in Kangarilla, Australia. He is an entrepreneur, a model, and a fitness tycoon. Tobi Pearce is a well-known name on Instagram, and he has got around 160,000 followers as of August 2019.
Tobi Pearce is Kayla Itsines' fiance. Furthermore, the pair of Kayla and Pearce are now counted in the affluent category family and the pair's net worth is estimated at $486 million. And on top of that, Kayla and Tobi are blessed with a daughter, Arna Leia Pearce.
Net Worth and Earnings
As mentioned earlier, Tobi Pearce's net worth along with his fiance Kayla Itsines is estimated at $486 million. In a very little time, the present millionaire managed to get a huge fortune and success.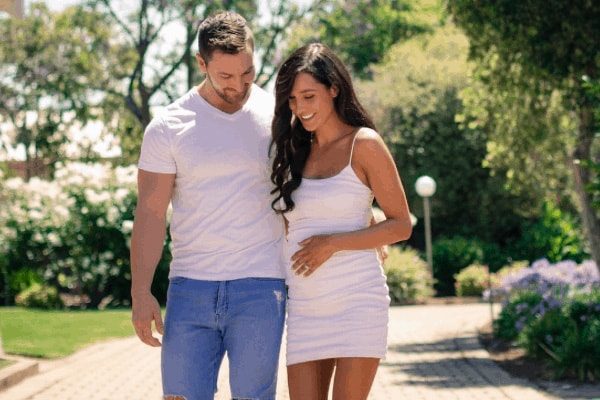 The couple's net worth is estimated at a combined value of $486 million. Image Source: Greek City Times.
Tobi Pearce also inaugurated a digital marketing agency, Pearce and Co, to assist his to-be wife's career to get even more success ahead.
In 2014, Toby Pearce and his partner Kayla Launched an E-book BGG (Body Building Training) basically designed for women, where they provided a 12-week complete workout guide. After the success of the workout e-book, they launched an app called 'Sweat with Kayla' in 2015. At the end of December 2017, Sweat had already hit $100 million.
Furthermore, the app reportedly earned $77 million in 2018.
With the launch of Sweat with Kayla app, there was a significant rise in their income by almost $405 million just in few months. This leap and bound in their income made Tobi and his partner Kayla Australia's fifth-youngest richest couple at Australian financial review.
Tobi and Kayla also have an official website, where they give some fitness advice, lifestyle advice and there is also a subscription facility for a different workout plan. The subscription price of the workout plan is on a monthly ($19.99) and yearly ($119.94) basis. Tobi is also a merchandiser of fitness goods.
Nevertheless, Tobi is possibly enjoying a lavish life with his fiance and daughter.
Family
For some reason, Kayla Itsines' fiance Tobi Pearce hasn't revealed a lot about his parents and siblings. However, during an interview, Tobi stated that he has a family of four and had to face many problems during his childhood.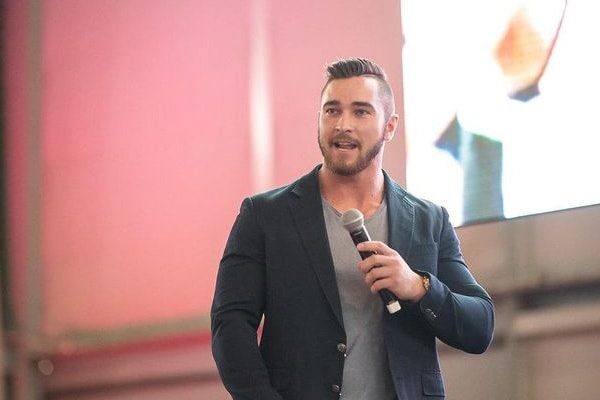 Tobi Pearce hasn't revealed a lot of information regarding his family, but it is known that he has got a sister. Image Source: Forbes.
Well, Tobi has got a sister who had a severe case of bipolar. It looks like Tobi had to face so much as a teenager. Then Tobi left his home because he wanted to uplift his life standard.
Wife and Daughter
In 2012, Tobi met his girlfriend and to be wife Kayla. After his meeting with Kayla, Toby's life took a turn. In April 2018, the beautiful couple got engaged, and in December they announced that they are going to be parents.
In February, Tobi surprised Kayla with an engagement party, where Tobi announced the official wedding date which is going to happen in the following year.
View this post on Instagram
As stated earlier, Tobi is a father of one and in April 2019, the pair welcomed their daughter Arna Leia Pearce. Both of them are very happy in their lives being together and having a new little member in their family.
 The Lifestyle of Tobi Pearce.
As we already know Tobi is a fitness freak. So, we can say that he loves to do exercises, and is fond of maintaining a daily healthy meal plan.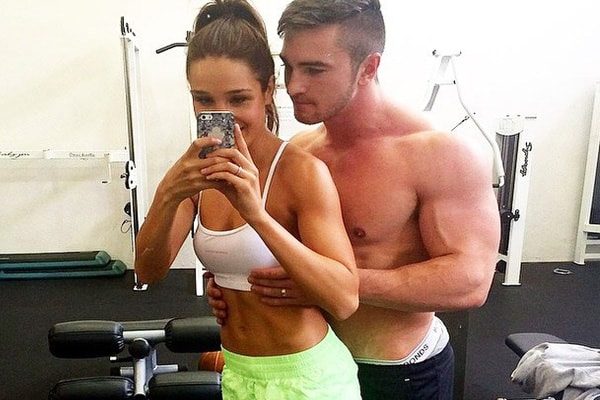 Tobi Pearce workout with his fiance Kayla. Image  Source: Pinterest.
Besides that, Tobi loves to spend time with his fiancé and to go on a long trip with his love and of course with his newborn baby. Tobi's Instagram profile shows that Tobi also loves to play the piano even though he is not good at it.
Keep connected with SuperbHub for more News, Entertainment and Biography.