Popular Businessman Tobias Lutke aka Tobi Lutke was born on the 16th of July 1980, in Koblenz, Germany. Tobi is a programmer by profession and is an entrepreneur who founded the Canadian multinational e-commerce company, Shopify. He is currently serving as chairman and CEO of Shopify.
Tobi Lutke's net worth is $2.8 billion. He is married to Fiona McKean, with whom he shares three children; Fraser, Sam, and Tristan. He is also one of Canada's wealthiest people.
Net Worth And Earnings
Aforementioned, Tobi Lutke's net worth is $2.8 billion. He has managed to gather such a gigantic wealth from his earnings from Shopify. Alongside that, he also earns from its parent companies.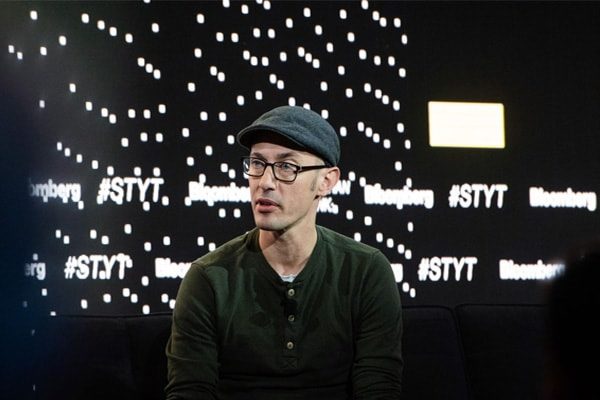 Tobias Lutke has a net worth of $2.8 billion. Image Source: Getty Images.
Shopify's market valuation is $36.11 billion as per November 1, 2019. Furthermore, Shopify also has acquired many parent organizations such as Oberlo, Tictail, Helpful, and many others from which he must get a remarkable amount of shares. Undoubtedly, Shopify is Tobias' primary source of earnings, which has made him one of the wealthiest people in the world.
Furthermore, Tobias Lütke won all people's heart after he donated $1.01 million to the #teamtrees campaign founded by famous YouTuber MrBeast. Every $1 plant 1 tree. Tobias is currently the highest donor on that website as of November 1, 2019.
Thus, we can call him a humanitarian.
Early Life And Career
When Tobias was six, he received a Commodore 64 known as C64 from his parents. And he began rewriting the code of the games and started modifying the computer hardware. Tobias' childhood was hard as he was a school dropout. Soon after, he also entered a program at the Koblenzer Carl Benz School to become a computer programmer. Tobias moved from Germany to Canada to be together with Fiona, his wife.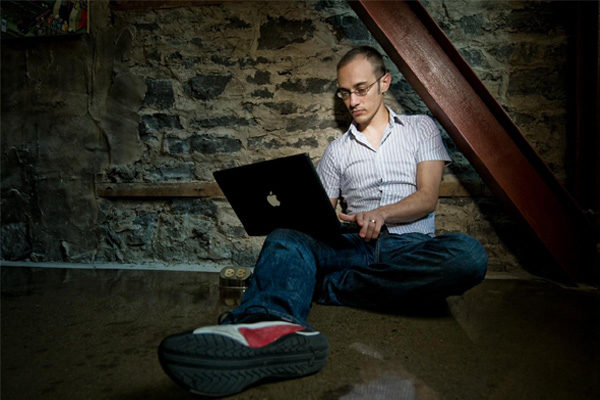 Tobias Lütke was a high school drop out. Image Source: Pinterest.
In 2004, Tobias launched an online snowboard shop named Snowdevil. Furthermore, Tobi served as a core team member in Ruby on Rails software company in 2004. Tobi also released projects which are used all over the world, such as Liquid, DelayedJob, and ActiveMerchant. Plus Lutke also had planned to build his e-commerce platform. Soon after, he decided to move their focus from snowboards shop to e-commerce.
He and his partners, Scott Lake and Daniel Weinand, realized that the real product was Tobias' software, and after that, Tobias officially launched Shopify in 2006. In 2012, Lütke's name was in the coolest Canadian entrepreneurs 'The Fabulous 30' list. Similarly, in 2014, The Globe and Mail named him the 'CEO of the Year.' By 2016, more than 300,000 merchants used Shopify.
View this post on Instagram
Shopify provides a platform for merchants to sell their goods and services through an online platform. Surprisingly, today more than 500,000 merchants use Shopify for selling their items.
Family
Tobias Lutke's grandfather and grandmother are often seen in Tobias's Instagram. They seem to be very supportive of him and love their great-grandchildren.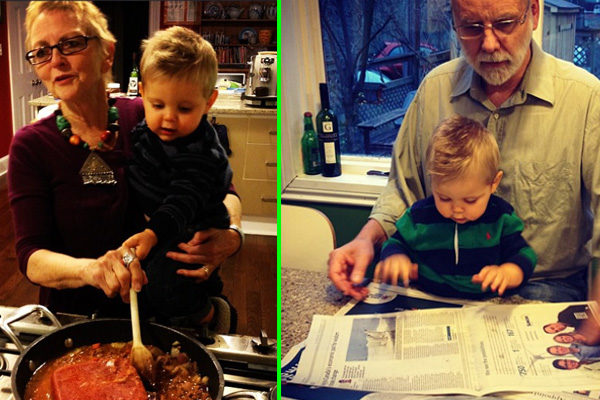 Tobias Lutke's grandparents seem to be very much supportive. Image Source: Tobias' Instagram.
His father is an internist and his mother is a teacher of special-needs children. Because of the C64 that Tobi Lutke's parents gave him, made him turn to a programmer. He must have been thankful to his parents without whom he wouldn't be one of the wealthiest people in this world.
Wife And Children
Tobias Lutke is in a marital relationship with Fiona McKean, with whom he shares three children, Fraser, Sam, and Tristan. Tobi Lutke's wife seems to be very supportive and also has played a vital role in building his career.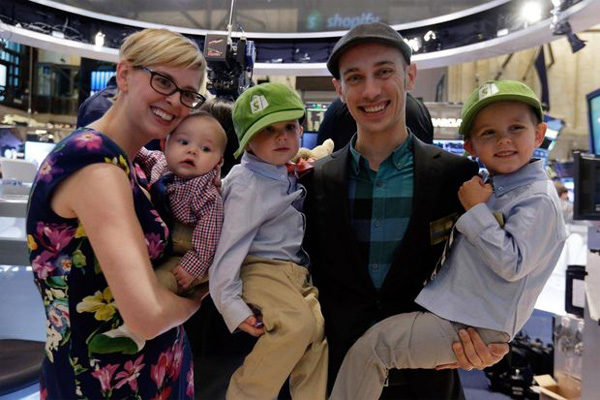 Tobias Lutke shares three children with Fiona McKean. Image Source: RICHARD DREW/AP.
They are happily living together with their children and enjoying their life.
Above all, people who have struggled in the early days have more chances of getting successful in the future. Best Wishes for Tobias Lutke for his upcoming plan and strategies!
For More News, Entertainment, Biography Keep in Touch With SuperbHub.