Theresa Ellen Randle or Theresa Randle is a well known American actress. She is popular for portraying different characters in movies like Bad Boys, Malcolm X, Space Jam, Sugar Hill and others.
Theresa was born on the 27th of December, 1964 in South Central, Los Angeles, California, US.
From her early age, Theresa had not that great interest in acting. She had studied comedy and dance before she pursued her career in acting.
The Amercian actress had entered Beverly Hills High School with a special program for the exceptionally gifted.
It was in 1987 when Theresa got her first big-screen break with a movie titled "Maid to Order".
Theresa Randle Net Worth and Earnings
American Actress Theresa Randle has a Net Worth of $3 Million. It is all thanks to her successful acting career that she has been able to amass such high Net Worth.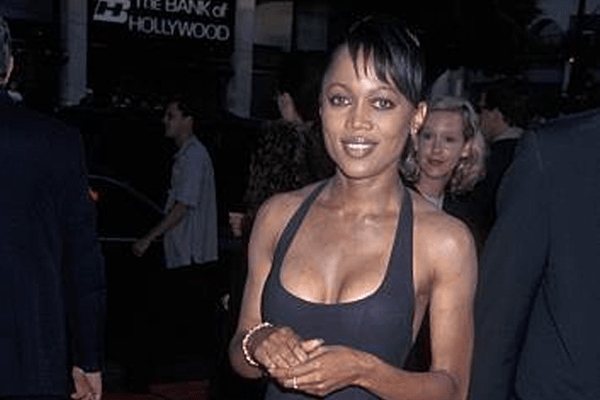 The American actress Theresa Randle's net worth is $3 million.
Photo Source: Getty Images.
An actress in the US earns a median salary of $54,828 per year. So looking at Theresa's fame and popularity it is sure she earns much more money than that.
The 53-year-old actress Theresa has been in the movie industry for quite some time now. Here's a list of top Theresa Randle's movie with their respective earning with reference to Box Office Mojo:
Malcolm X. ($48,169,910)
Space Jam. ($90,418,342)
Bad Boys. ($65,807,024)
Bad Boys II. ($273,339,556)
Throughout her entire movie career, Theresa has got a chance to act with some of the biggest names of the movie industry such as Will Smith, plus she has also worked alongside Michael Jordan, one of the Basketball legends.
Besides movies, Theresa has also showcased her acting skills in TV series too. Here is a table representing some of the TV series Theresa has acted in.
| Year | TV Series |
| --- | --- |
| 1989 | A Different World |
| 1991 | Seinfeld |
| 1996 | The Twisted Tales of Felix the Cat |
| 1997 | Duckman: Private Dick/Family Man |
| 2006 | Law & Order: Criminal Intent |
| 2007 | State of Mind |
Husband and Children
Theresa Randle's husband is none other than Timothy Brown, who is widely known by his stage name "Father MC". The exact information regarding how and where they met, or when did they get married is still not disclosed to public eyes.
Timothy Brown also known as Father MC has been popular since 1990, the year he released his first debut album called "Father's day".
The American actress is a very secretive person, she neither has any social media accounts nor she tends to be in the media limelight.
So details regarding Theresa's personal life is pretty much difficult to get. Some sources suggest that Theresa and her husband Timothy (Father MC) are yet to have a child.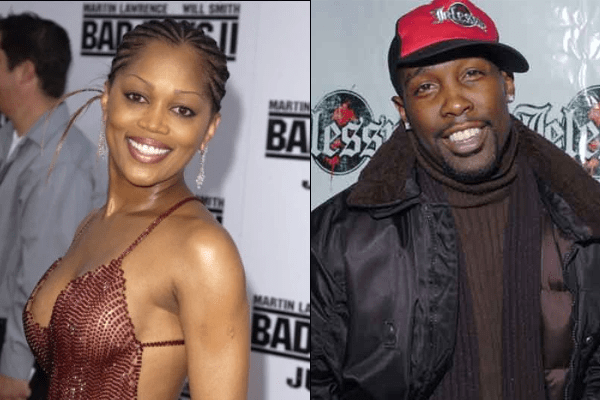 Theresa Randle and her husband Father MC are yet to have children.
Photo Source: Bad Boys Wiki and Hollywood Street King.
Since the pair has been together for some time now, they probably must be looking forward in taking the next step. Not just Theresa, her husband is also a very private person.
There is no any prior information regarding Theresa Randle's previous marriages. Though there is news that Father MC was married before also with a lady named Lori Wilkinson back in 2001.
Where is Theresa Randle now?
2010 was the year when Theresa was last seen in the movie titled "Shit Year" and after that, she totally vanished from the movie industry.
Since she has not got any social media accounts her fans must be pretty much curious about where the 53-year-old actress is and what she is doing now.
For more News and Entertainment follow SuperbHub.