Tessy Antony aka Princess Tessy of Luxembourg was born on 28 October 1985 in Luxembourg city of Luxembourg to François Antony and Régine Anne Heidemann. Princess Tessy has one sister and three brothers.
Princess Tessy, ex-wife of Prince Louis of Luxembourg has done masters from SOAS, University of London and currently working as Global Advocate in UNAIDS for Young Women and Adolescent Girls. Princess Tessy has been awarded the Mrongovius Medal for humanitarian Involvement.
Princess Tessy's Net Worth
Tessy Antony has a net worth of $15 million as of 2018 which she accumulated from her military service as well as from the earnings as an Ambassador for Shongolulu along with Global Ambassador in UNAIDS.
Princess Tessy had joined the armed forces of Luxembourg at an early age of 18 and later raised to the rank of corporal. She even served in NATO's peacekeeping force in Kosovo which helped her to add a huge amount to her net worth.
Tessy could add $200 million on her net worth which she might get as a divorce settlement with her ex-husband Prince Louis of Luxembourg who has the net worth of around half a billion dollars. But the divorce settlement is still going on and Tessy is expecting a fair settlement.
Married to Prince Louis
Princess Tessy met Prince Louis, member of one of Europe's wealthiest and most distinguished royal Family when he was visiting the army. The ex-couple had tied their Knot on 29 September 2006 at a Parish Church in Gilsdorf.

During the marriage, Prince Louis gave up his succession rights as Tessy wasn't of royal blood but he kept possession of the title of Prince of Luxembourg and the style of Royal Highness. Tessy later got the title of Princess on 23 June 2009 on Luxembourg's National Day.
Divorce
The married relationship between Princess Tessa and her ex-husband Prince Louis didn't last long. After 11 years of married relationship, Tessa filed a divorce with Prince Louis and their separation was announced on 18 January 2017.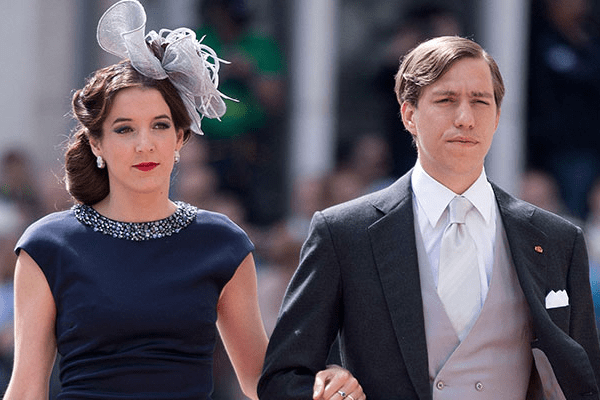 The ex-couple Prince Louis and Tessy Antony separated after 11 years of married relationship. Image Source: Noblesse & Royautés
After the divorce, Princess Tessy had released a statement confirming that their separation won't hamper their precious children and the ex-couple will remain close to each other by parenthood to their sons.
Children
Tessy and her ex-husband Prince Louis is blessed with two lovely sons Prince Gabriel and Prince Noah.
The eldest son of Tessy, Prince Gabriel was born on 12 March 2006 at a private Swiss hospital, Clinic des Grangettes, in Geneva before her marriage with Prince Louis and the youngest son Prince Noah was born on 21 September 2007 at Grand Duchess Charlotte Maternity Hospital.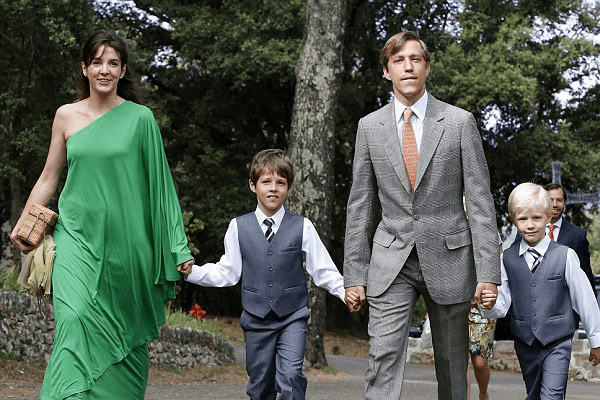 Princess Tessy with her Children Princes of Nassau Gabriel and Noah along with Prince Louis. Image Source: Royal Family Around the World
Tessy's both sons were granted the title of Prince of Nassau and style Royal Highness on Luxembourg's National Day on 23 June 2009 with an issue of a decree.
Currently, Tessa Antony is fostering her career in humanitarian works like charity, NGOs, donations and working for the empowerment of Young women and Adolescent Girls.

Visit SuperbHub for more celebrity News, Biography, and Entertainment.