Tammie Souza is a certified meteorologist, who worked for NBC 10 affiliated WCAU-TV in Philadelphia. She also worked as Chief Meteorologist for Fox 32 Chicago News and CBS affiliate WTSP-TV in Tampa, Florida.
Apart from her professional life, Tammie is currently sharing her marital life with her husband, Greg Hendricks. Together the lovely couple has no biological child, but they have a son named Caleb Hendricks who they adopted.
Early Life and Education
Born as Tammara J. Souza in Pittsburgh, Pennsylvania, Tammie spent her childhood in San Diego, California with her sister Patty Souza. She was never really interested in the changing weather but that was soon to change. She developed a key interest in the weather as she started flying with her grandpa in his airplane.
Tammie completed her bachelor of science degree in biology from San Diego State University. Additionally, she has a degree in Meteorology from Mississippi State University. Souza's interest in science began to build as her father was linked with NASA. Her father was a design engineer, and he was associated with NASA's Apollo space program. Once, she also had a pilot's license while she was in college.
Career
Tammie Souza is a certified Meteorologist and holds AMS and CBM Certified Broadcast Meteorology Seal of approval. She achieved the certificate from the American Meteorological Society and the NWA seal of approval from the National Health Association.
Tammie had a license, and it wasn't difficult for her to get a job. Eventually, she began working at KHSL-TV in Chico, California. Her debut led her to become the chief Meteorologist at WDJT-TV in Milwaukee, Wisconsin. Then in the 2000s, she came to Chicago and joined WMAQ-TV/NBC 5 until 2006.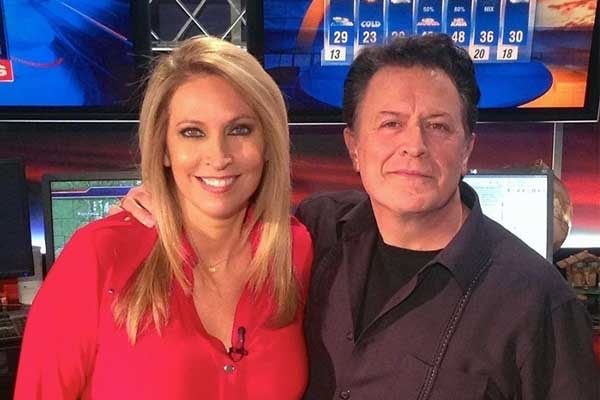 Tammie is a renowned news anchor and weather forecaster. Image Source: Pinterest.
After the resignation, she joined WFLD-TV until 2008. In the same year, she got involved with WTSP-TV in Florida. She was moving to Florida for the job, but her husband wanted to be in Chicago with their son Caleb. So, in 2011 she returned to Chicago so that she can spend time with her parents. Importantly, she got the job through her agent, Matthew Kingsley, at WFLD-TV, which is affiliated with FOX Chicago News.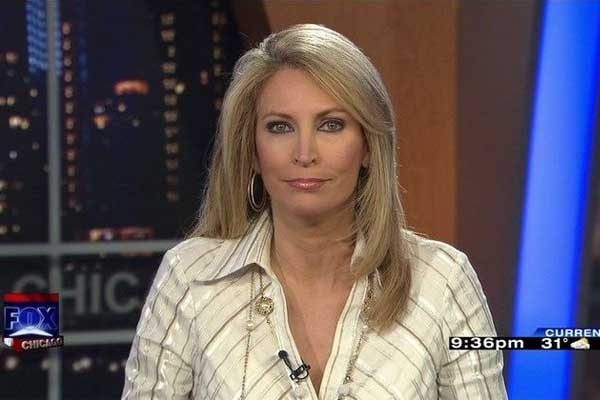 Tammie has worked for many reputed news companies. Image Source: Fox News.
After serving for six years to FOX Network, she left the job for a better offer from NBC 10. During her transition to NBC 10, her former boss and FOX 32 Chicago News Director Matt Piacente and NBC 10 News director Anzio Williams were fully supportive.
And according to Philadelphia Inquirer, Tammie Souza left the  NBC10 on December 6, 2019, after being involved there for three years.
Sister Patty
In addition to that, Tammie Souza's sister, Patty Souza, is also a television Meteorologist. The dynamic duo of the sisters started forecasting the weather together to become the only sibling meteorologists in the country at the time being.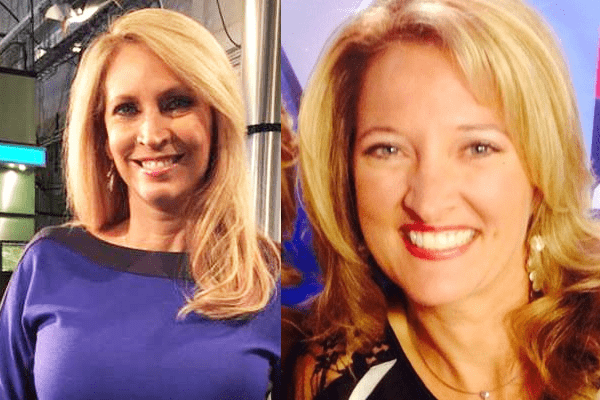 Tammie Souza and sister Patty Souza forecasted the weather together. Image Source: Pinterest.
Before landing in the Meteorologist sector, Tammie also dabbled in acting with few roles in television shows and some movies between 1980-1990. She appeared on TV for the first time as a contestant on CBS-TV game show The Price Is Right. Furthermore, she won a new car and a camping gear from then-host Bob Barker.
Net Worth & Earnings
Tammie Souza's net worth must be grand, as we all know how much of a successful news anchor she is.  She has worked for such renowned news companies like Fox News, ABC, and NBC. So, it's no surprise that she lives such a comfortable life with her lovely family.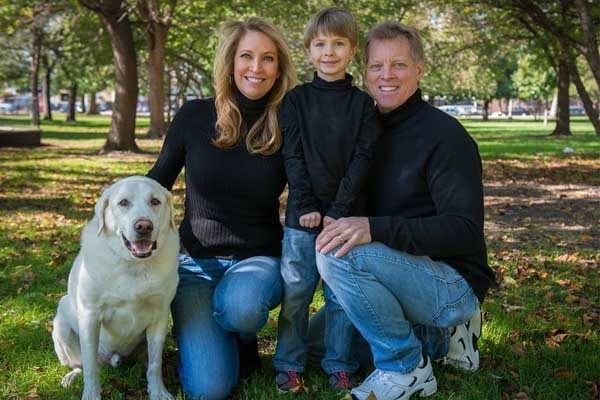 Tammie has amassed her massive fortune through her career as a weather forecaster. Image Source: Pinterest.
Moreover, according to Salary, a meteorologist in the United States earns an average amount of $96,813, but the range falls between  $74,774 and $120,204. Hence, we can just assume her fortune must be of thousands of dollars.
We cannot assume  Tammie Souza's wealth solely from her salary. Apart from the salary, there is a house, car, assets, and accessories to include in Tammi Souza's fortune.
Family, Husband, And Son
As mentioned above, Tammie is currently married to Greg Hendricks and together, the lovely couple adopted their son Caleb in February of 2009.
Tammie Souza's husband was an industrial arts teacher in Chicago Heights. As there were fewer job opportunities, Greg kept working in Bloom High School even though his wife Souza, worked in Florida.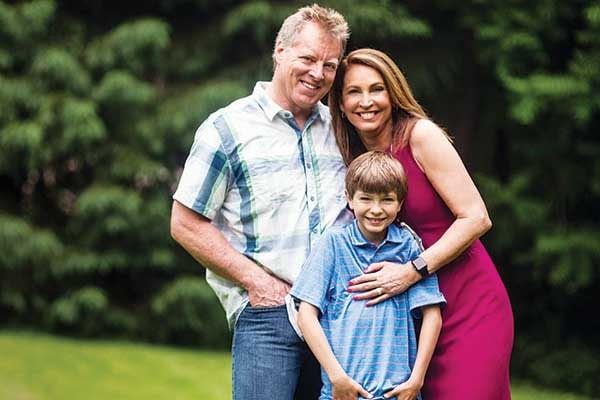 Tammie loves spending time with her family. Image Source: Getty Images.
It was quite a difficult time for the Hendricks as Tammie was working at Chicago when her husband and son were residing in Tampa. She used to travel back and forth from Tampa to Chicago to be with her family. The couple shows what perfect bonding they share and also taught us that family must be together whenever and wherever.
View this post on Instagram
Furthermore, she still spends her spare time with her family and friends. Especially with her family going on tours and trekkings whenever they get a chance. Although she has not revealed her wedding date or wedding venue, we are pretty sure that Tammie might have been looking gorgeous in the wedding dress with a beautifully decorated wedding venue.
Tammie Souza's Son's Operation
According to an article published by Mail Line Today, Tammie Souza's kid Caleb Hendricks had a tumor, the size of orange inside his head. And fortunately, it was fully encapsulated as pediatric neurosurgeon Dr. Amanda Saratsis believed she could remove the entire tumor.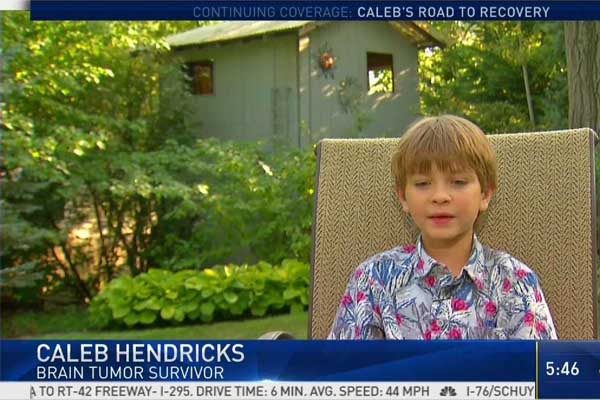 Tammie Souza's son Caleb had a tumor that even surprised the doctors. Photo Source: NBC Philadelphia.
At that time, Caleb was admitted to Lurie. While he was admitted, his condition deteriorated. He felt like a needle, a knife, and a bullet going through his brain, Caleb recalls.
Award & Recognition
Tammie Souza has received numerous awards and was honored several times throughout her lifetime for her exceptional contribution to the field of journalism. She has been nominated for a whopping 18 Emmy Awards whereas she has managed to win nine Emmy Awards to date.
She has also been honored with the first-place award from the Associated Press for one of her reports. She was nominated for an award by the National Association of Black Journalists for her report on Lake Michigan's fugitive slave ships.
Stay Updated With SuperbHub. For More Updates On News, Entertainment, And Also Biography.