Tamara Ecclestone Rutland is an English-Croatian model, socialite, and a well-known television personality. She is the eldest daughter of Bernie Ecclestone, the former chief executive of the Formula One Group, and his second wife Slavica Ecclestone. She married her longtime boyfriend Jay Rutland on June 11, 2013.
Tamara Ecclestone's net worth is estimated to be $300 million. She is a businesswoman with her own range of hairstyling products. She has also worked as a presenter for Sky Sports Italia and modelled for Armani.
Early Life & Career
Tamara Ecclestone was born on the 28th of June, 1984, in Milan, Italy. She is the eldest daughter of 'Formula 1' supremo Bernie Ecclestone and his ex-wife Slavica. Tamara studied at the Francis Holland School in London and then attended the London School of Economics and University College London. But, she never completed her psychology degree. Instead, she pursued her media career and her first TV debut came from Channel 4 in 2006.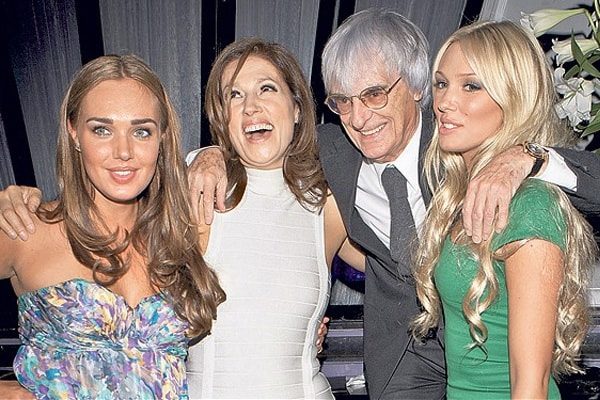 Tamara Ecclestone spotted enjoying an evening dinner with family. Image source: The Telegraph.
She started her career working for her father's F1 magazine and modelled for Armani. Later on, she made her first Tv debut by representing the Red Bull Air Race World Championship for Channel 4 in 2006. Then, she turned her hands in telly presenting, hosting Sky Sports Italia's coverage of the 2009 Formula 1 season.
She also starred in her own reality TV show "Tamara Ecclestone: Billion $$ Girl" which showed her overseeing renovations of her house in London. In HELLO! exclusive, Tamara said, "I'm just so happy to be here. The sun is shining, my sister is close by… I just feel as though 2013 is going to be the best year ever." And it did, she found her future husband Jay Rutland and got married later that year.
Net Worth & LifeStyle
As stated earlier Tamara Ecclestone Rutland's net worth is estimated at $300 million. She has earned most of her fortune working as a model and representative.  As the daughter of one of the richest men in the UK, she lives a lavishing and extravagant lifestyle and stays in her huge luxurious house.
House
The gorgeous Tamara lives in her £70 million ($90+ million) mansion in London's most expensive street and multi-million dollar Chelsea home. Tamara has also spent millions in transforming the mansion into a pleasure palace.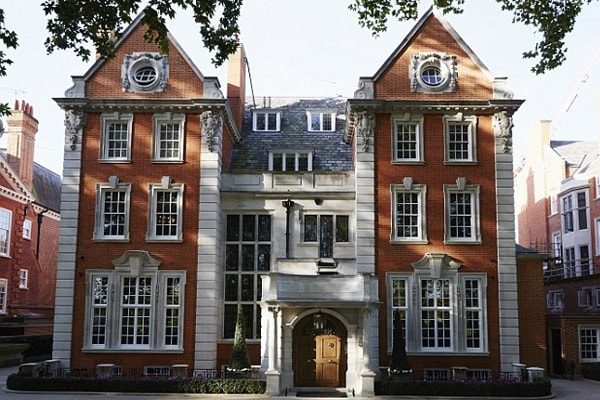 Tamra Ecclestone's mansion in Kensington Palace Gardens is worth $90+ million. Image source: The Telegraph.
Tamara also owns a multi-million dollar Chelsea home. The house contains a screening room, a solarium, an indoor pool, a mini gym along with the walls decorated with works by Damien Hirst and Taylor-Wood. Furthermore, she has an enormous walk-in wardrobe of 14 shelves stacked with Christian Loubout in shoes along with 22 pairs of Ugg boots, and at least 50 pairs of pumps. Tamara also has Hermes Birkin handbag in each of the 17 shades and she keeps it in a glass secured cabinet, and an exclusive Louis Vuitton closet. Which shows she loves spending her money and living a luxurious life.
Furthermore, Tamara also owns a lot of fancy cars, some of which are;
Ferrari 599 GTO
Rolls Royce Convertible
Bentley GT Continental
Range Rover Overfinch
Moreover, she has a plan of launching her own range of fashion products, including watches and sunglasses collaborating with her sister Petra. Whereas, she has also launched her baby and children's care range, Fifi & Friends. With this, we can expect Tamara Ecclestone's net worth to rise even more.
Family
As stated earlier, Tamara Ecclestone's father, Bernie Ecclestone, is included in one of the UK's wealthiest men whose estimated net worth is about $3.1 billion. Whereas her mother Slavica Ecclestone is a former Croatian Armani model.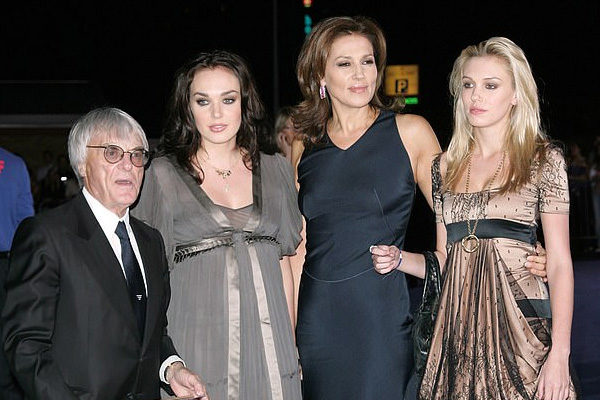 Tamara Ecclestone is the second daughter of Bernie Ecclestone and has a whopping net worth of  $300 million. Image source: FilmMagic.
She has a younger sister named Petra Ecclestone and a half-sibling named Deborah Ecclestone. Petra Ecclestone is a British-born heiress, model, fashion designer and socialite who has a net worth of $400 million. As for her half-sister Deborah Ecclestone, she is the daughter of Bernie Ecclestone and his first wife Ivy Bamford.
Relationship and Dating
Tamara Ecclestone was formerly in a relationship with Omar Khyami. The ex-pair had a devastating break-up after Tamara discovered a sex tape featuring her now ex-boyfriend. Truly, it was a big-time heartbreak for heiress Tamara who tweeted "I hope what goes around comes around."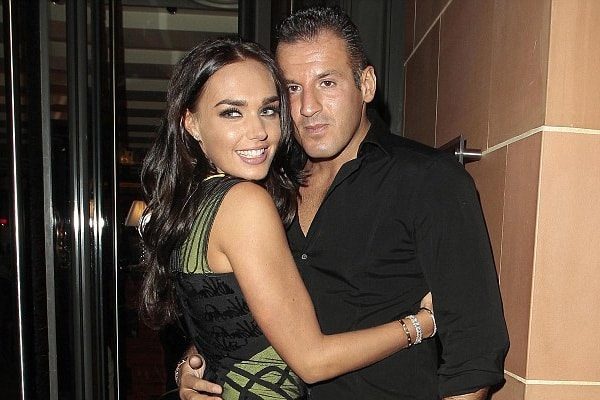 The former pair of Tamara Ecclestone and Omar Khyami parted ways after she discovered a sex tape featuring her ex-partner. Image source: Chicago/EMPICS Entertainment.
After the break-up in an interview, Tamara explained: "After what happened with Omar, more than ever I need someone with ambition and motivation, who has a drive to get up in the morning."
Husband and Children
Tamara's wish came true when she married Jay Rutland in a lavish ceremony in the South of France in the summer of 2013. The couple, who were introduced by mutual friends earlier that year, got engaged within a month of dating.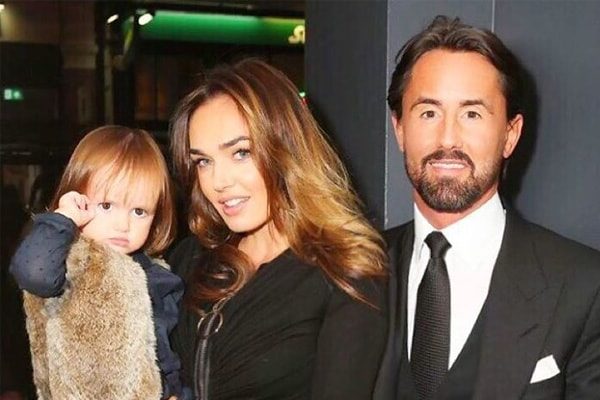 Tamara started dating her husband and got married to him in the same year 2013. Image source Getty Image.
The multimillionaire heiress now is a proud mother. Tamara Ecclestone's daughter Sophia Ecclestone Rutland was born on March 17, 2014. Since then she can be often seen with her husband and daughter. She regularly posts her daughter's picture on her social media account.
View this post on Instagram
The family of three can be often seen in different places and locations. They have travelled to a lot of places including Disney Land where they looked they were enjoying their time together.
Keeping everything aside, Tamara Ecclestone is a well-known socialist. She is an active fundraiser for the Great Ormond street hospital and other related activities benefiting the sick children. They reportedly raised $335,000 for the Children's Kidney Center. She even posed nude for an anti-fur advertisement for People for the Ethical Treatment of Animals 'PETA', an American animal protection organization.
For, furthermore interesting News, Articles, Entertainment, and Biography visit SuperbHub.