The Maidstone Superbike Star, Steve Mercer, is a notable rider in road racing who has recorded 16 top-20 finishes at the Isle of Man TT. Steve is also famed for finishing third in the 2015 FIM endurance World championship.
Born in Maidstone England, Mercer not only spent his entire childhood at his motherland but also resides in the same place now. Steve Mercer is a passionate bike lover from childhood and always aimed to be a professional bike racer. He has successfully able to carve his path in the field of racing within 15 years of his career.
Steve Mercer Net Worth and Earnings
The professional motorcycle racer, Steve Mercer, has accumulated a considerable Net worth of $500k as of 2018. The reason behind his earnings is his magnificent career in the field of racing. Right now, Steve is part of famous motorbike series, Isle of Man TT and FIM Endurance World Championship.

Steve Mercer Career stat at the Isle of Man TT. Image Source: Isle of Man TT
Steve Mercer debuted for the first time in the Isle of Man TT in 2009 and is part of team RC Express Racing Kawasaki. His best finish at TT is at 8th position in 2016 Monster Energy Supersport 1. Steve has achieved the milestone of top 22 racers whose Fastest lap course is more than 129.323mph. Praising his career in racing, Steve was also featured in the trailer of Isle of Man TT Ride on the Edge Game released on 2018.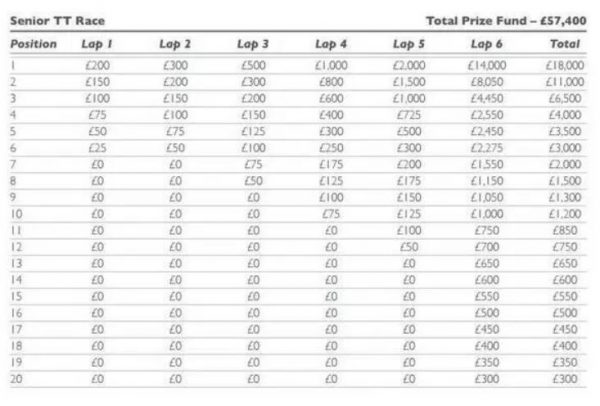 Total prize money of Isle of Man TT for participants. Image Source: TBNI BLOG
Moreover, In 2015 Steve Mercer played the series of FIM Endurance World Championship (EWC) finishing 3rd position in the race. He was part of the race with his BMW S 1000 RR of 48 number which made him touch the finish line with two racers ahead of him. The total prize money of FIM endurance World championship is around $3ook which was distributed to registered teams.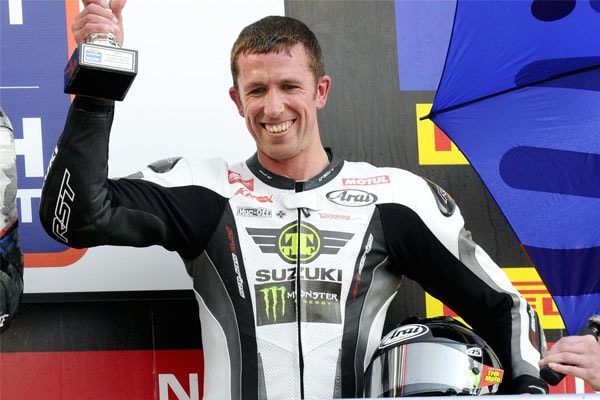 Steve Mercer won the third position at FIM Endurance World Championship. Image Source: Kent Online
Other Earnings of Steve Mercer
Besides his earnings from racing, Steve has been sponsored by different brands for advertisements. His motorcycle clothing is funded by UK's no. 1 RST Moto brand whereas helmets by ARAI Helmets UK. Also, his Tyres are of Dunlop Tyres UK, drinks by I Pro Sports, boots by Inta motorcycle, insured by Devitt Insurances and other tools by Milwaukee Tools.

Steve Mercer may also get paid for advertising the sales of motorbikes and products over social media. Recently he posted the deal of Honda CBR 600 of 2016 on his twitter profile. His other posts in the advertisement include John McGuinness's 2002 CBR fs 600, 2015 Oset 12.5, 2008 exc 530 and others.
Steve Mercer Crash and Injury
On 30th March 2018,  Steve Mercer had a fatal car accident in Superbike practice session for the Isle of Man TT after colliding with a race safety car. The 2018 TT already had witnessed two tragic deaths of Manxman Dan Kneen and Adam Lyon. Mercer had also suffered the accident in 2017 session of TT and announced his retirement after the incident. But he changed his mind of quitting racing Honda Racing's call to reserve the injured Hutchinson.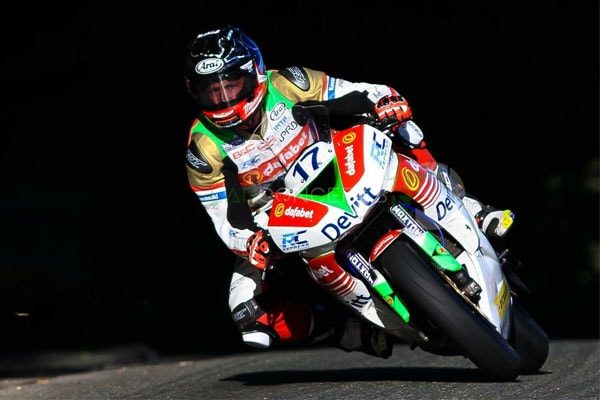 The British motorcycle racer, Steve Mercer, got crashed with a car during the practice session at Isle of Man TT. Image Source: Road Racing Core
The Collision of Steve's Honda happened with a safety car at the height of Ballacrye when the car was moving towards the place of the impact of Dan Kneen. Steve was immediately admitted to Nobels Hospital after the incident happened. The rider was in serious condition and suffered several injuries at the accident. His injuries include a broken ankle, a fracture to his larynx, heel, pelvis, T12 vertebrae, and damage to his neck.
The health of Steve Mercer continued getting worst, so he was transferred to Liverpool Facility. The damage to his neck caused him to breathe with the help of machines not independently. The news of Steve's accident came first from his wife Caroline, and she also posted the entire updates regarding his husbands to fans. Right now, Steve is continuing his bed rest and getting healed of his fractured parts.
Wife, Kids, and Family
The 36 years old, Steve Mercer tied his knot with wife Caroline Mercer on 11 January 2008 and is the father of two children. Moreover, his both children are sons whose names aren't disclosed yet. Steve shows great love and affection towards his wife and children. He is often found spending quality times with his family.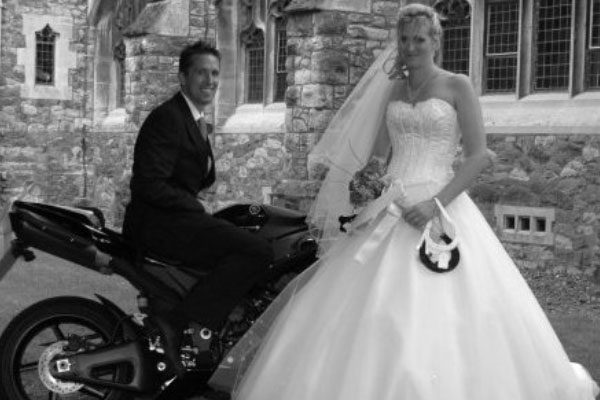 Steve Mercer shared his vows with wife Caroline Mercer.
Image Source: Steve/facebook
According to Steve, he is afraid that his deadly profession can become the reason for his children's isolation one day. His fear from the last accident in 2017 had made him announce the retirement. But he could not resist his heart of racing and signed to Jackson Racing Team at 2018 session of Isle of Man TT.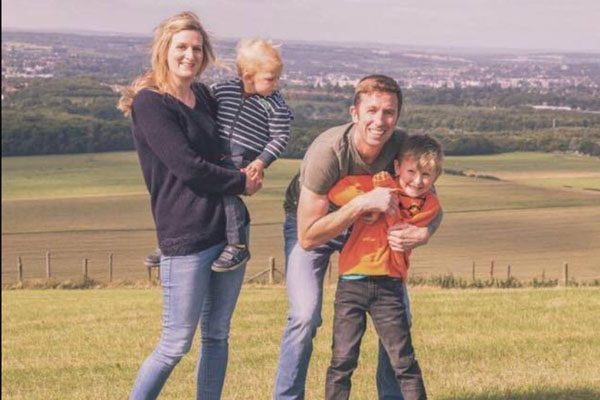 Steve Mercer shares a happy family life with his wife and kids.
Image Source: Steve/Facebook
The wife of Steve Mercer always supports her husband regarding his career. Despite being heavily injured twice, she never asks her husband to quit his passion. The couple has happily spent a decade of their married life. Caroline remains with her husband at the time of his racing events and practices and never forget to updates the news regarding his health.
SuperbHub for News and Entertainment.