Stephen McHattie was born in 1947, 3rd February in Antigonish, Nova Scotia, Canada. He is a Canadian actor and director well known for his role in movie James Dean.
Canadian Actor McHattie's net worth is $6 million. He is married to gorgeous lady Lisa Houle and has three children.  He considers his idol as late Eli Wallach who is also his acting mentor.
Net Worth and Earnings
Stephen McHattie's net worth is $6 million. He has earned all the fortune from his career as a professional actor and director.
McHattie began his acting career at a very young age fo 16. He began his career on stage through Broadway Production The American Dream. In 1970 he made his film debut through The People Next Door. Stephen's best work was leading role in the 1976 movie James Dean co-starring Meg Foster, who he later married and got divorced.
Stephen also made an appearance on many hits TV shows such as Starsky and Hutch, Hill Street Blues, Kojak any many more. He was the regular cast member of the series Beauty and The Beast. In 2013, he was cast in the Canadian science fiction series named Orphan Black. The series helped him a lot to raise his stardom.
Stephan also worked as a voice actor. He provided his vocal talent to the animated series Justice league as Shade. Stephen also provided his vocal for the video game in 2004 named Chronicles of Riddick: Escape from Butcher Bay. 
Awards
Stephan McHattie has won several awards for his works. He has won 'Obie Award' for best performance for the movie Mensch Meier in 1984. In 1989 He was nominated for the Drama Desk Award for Outstanding Actor in a play for his work in Ghetto.
Later in 1995, He won Gemini Award for best performance by an actor in the leading role for the movie Life with Billy.  And in 2007, he won Genie award for the Best Performance by an Actor in Supporting Role for his roles in The Rocket.
Family and Relationship
Stephen Mchattie belongs to Scottish and Irish descent. He kept information about his parents disclosed or his parents don't want to come in limelight. There is no information about their existence whether they are alive or dead. They must be proud of Stephen's work.
McHattie is married to gorgeous actress Lisa Houle and has three children. He kept a low profile about his children and married life. So there is not much more information about his children.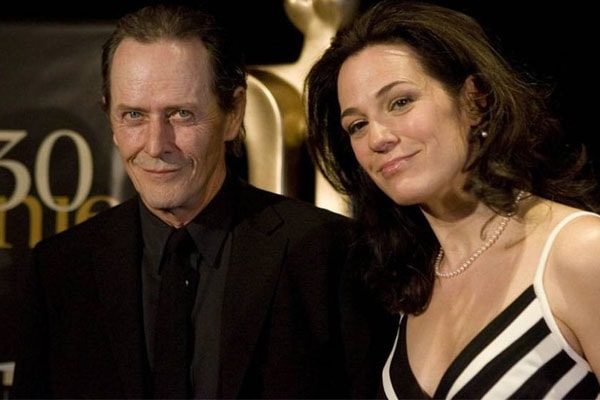 Stephen McHattie along with wife Lisa Houle attending the Gennie award function. Picture Source: The Globe and Mail.
McHattie was previously married to Meg Foster who herself is an American actress. He kept a low profile about his relationship with ex-wife too.
Stephen McHattie and Lance Henriksen
Stephen McHattie resembles actor Lance Henriksen. People often get confused between these two people. Henrikson is also an American actor.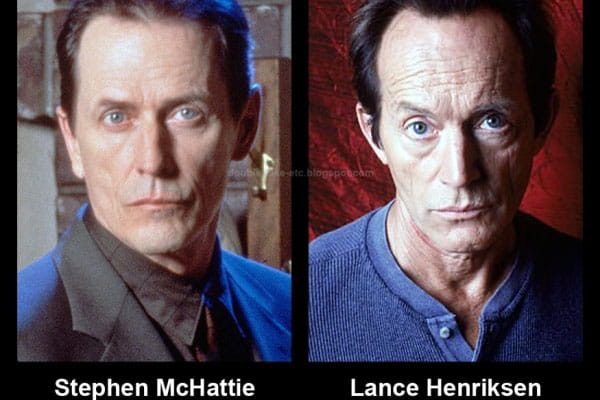 Stephen McHattie and Lance Henriksen. Picture source: Double Take. 
Stephen and lance once played the role of twin brothers on an episode of the TV show Beauty and the Beast. However, they don't have any family link.
---
SuperbHub for more News and Entertainment.