The American Professional Basketball player Stephen Curry plays for Golden State Warriors. Wardell Stephen Curry II aka Stephen Curry was born on the 14th of March 1988. Stephen has also won the NBA Most Valuable Player Of The Year Award. Stephen Curry's net worth is estimated to be $90 million.
The stardom Stephen Curry has been married to his longtime girlfriend Ayesha Alexander. The pair got married on July 30, 2011. The couple has three children and they currently live in the San Francisco Bay Area.
Stephen Curry Net Worth And Earnings
The net worth of Stephen Curry is estimated to be $90 million. He earned most of his fortune from his career as a professional basketball player.
Stephen Curry plays NBA league for Golden State Warrior since 2009.  The two time NBA champion signed a record-breaking contract in 2017. He became the first NBA Player to have more than $200 million worth of contract in NBA history in 2017 for five years. Stephen Curry's salary was nearly tripled for the season 2017-18.
Stephen Curry ranked fifth among NBA player for scoring three-point field goals. Curry has 15,209 career points for the regular season counted up to the end of 2018. Stephen has signed a deal with JPMorgan Chase, Under Armour, Brita, Vevo, and Pressplay. These endorsement deals helped him to increase his earnings.
Stephen Curry Family, Wife, Personal Life
The Golden State Warrior player Stephen Curry lives with his wife Ayesha Alexander in San Francisco along with their three children, Riley Elizabeth Curry, Ryan Carson Curry, and Canon W. Jack Curry. Ayesha Alexander aka Ayesha Curry is an entrepreneur and former actress in HBO series Ballers. Ayesha also hosted the show Ayesha's Home Kitchen on the Food Network.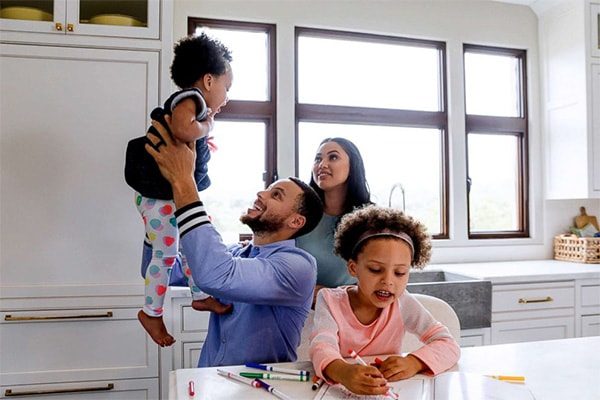 Stephen Curry playing with his daughters along with his wife Ayesha. Image Source: ABC news.
Like Stephen Curry, his father Dell Curry was a former NBA Basketball Player. Stephen Curry had learned to play basketball from his father Dell. Stephen's elder brother Seth Curry is also currently playing in the NBA league.   
These days Stephen and Ayesha are living in a mansion in Alamo along with their three babies. The family has bought so much property in East Bay. The couple has accepted that they have different feelings towards the place.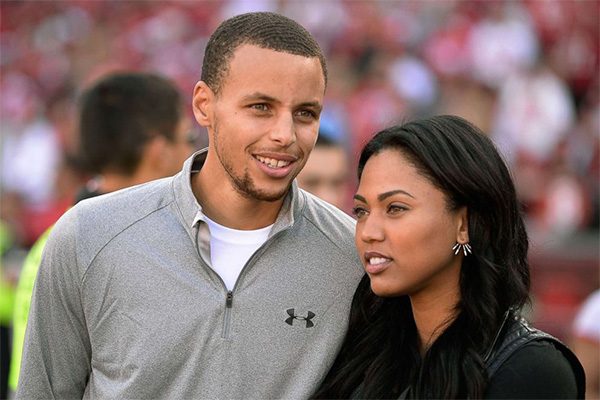 Stephen Curry and his wife Ayesha Curry hanging around. Image Source: Bustle.
Stephen Curry Career And Awards
Many senior players and analysts assumed that Stephen Curry has become the greatest shooter in NBA history. Stephen Curry was drafted by Golden State Warriors in 2009. He improved his skills of stellar shooting eventually. Stephen was the key player of the team Golden State in winning 2014 NBA championship.
View this post on Instagram
Stephen Curry set a new record with 286 as a three-pointer in 2015, which helped him to win the Most Valuable Player of The Year. In 2016, he doubled the award by winning MVP twice in a row.
Stephen served as a volunteer of the United Nations Foundations campaign in Africa. There, they distributed insecticides treated mosquito nets across Africa. The NBA star has established the Stephen Curry Foundations which annually hosts a pair of charity golf events.
Click SuperbHub for more News and Entertainment.