Shaunie O'Neal is the ex-wife of the American retired professional basketball player Shaquille O'Neal. She is also a television personality and an entrepreneur.
Shaunie's was born as Va'shaundya Karlette Nelson on the 27th of November, 1974 in Wichita Falls, Texas. She graduated from the University of Southern California.
Lately the busy mother of 5, Shaunie has been working on another program called Let's Talk About It. It is about addressing women and empowerment reaching out to different organizations.
Shaunie O'Neal Net Worth and Earnings
The entrepreneur and philanthropist Shaunie O'Neal has a Net worth of $35 million. It is thanks to her rising career and her marriage to Shaquille, Shaunie has been able to amass such noteworthy net worth of $35 million.
According to Celebrity Net Worth, her ex-husband, Shaquille O'Neal has a net worth of $400 million with $60 million yearly salaries. Shaq had a great partnership, LeBron James.
Shaq is having an endeavor of his own as the ex-husband of Shaunie is selling his massive Florida house for $28 million.
Besides being the ex-wife of Shaquille O'Neal, Shaunie is the executive producer of Basketball Wives LA, Baller Wives, and Basketball Wives. VH1's TV series. Before that, she was a film marketer.
Her successful TV career is also a massive source of income to Shaunie's $35 million Net Worth.
After her divorce with Shaquille, Shaunie collects $40,000 for child support per month and gets $5 million every year in alimony.
Since Shaquille O'Neal's former wife Shaunie is a massive television star with a net worth of $35million, she tends to live a lavish lifestyle. She loves taking exotic tips and wear expensive clothes.
Dating, Husband, and Relationship
The pretty Shaunie and her ex-husband Shaquille O'Neal were married on the 26th of December, 2002 at Beverly Hills Hotel.
While engaged with one another, their marriage was broken twice. In 2007, the ex-couple took a break and later reconciled. And then again in 2009, the entrepreneur Shaunie filed for a divorce.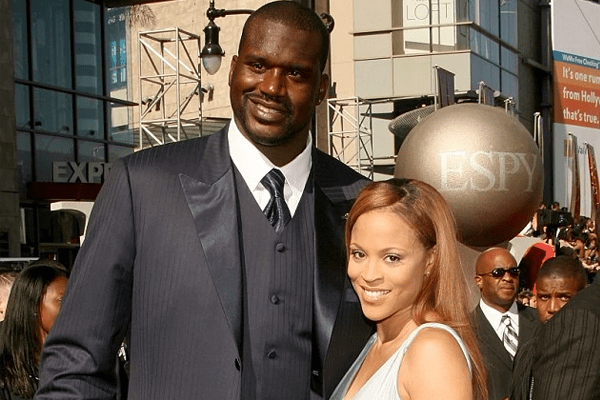 Shaunie O'Neal filed for a divorce against her ex-husband Shaquille O'Neal because of infidelity. Photo Source: NBA Family Wiki.
It was like a movie, Shaunie hired a private investigator and ended up discovering that Shaquille had another mistress. Nevertheless, the duo ended their marriage with Shaunie retaining the custody of their kids.
A prenuptial agreement was done, and Shaquille's attorney filed a document regarding their marriage from being discussed on any of Shaunie's reality shows.
Shaunie was dating her ex-boyfriend Marlon Yates, a model younger in comparison to her age. They have already broken up.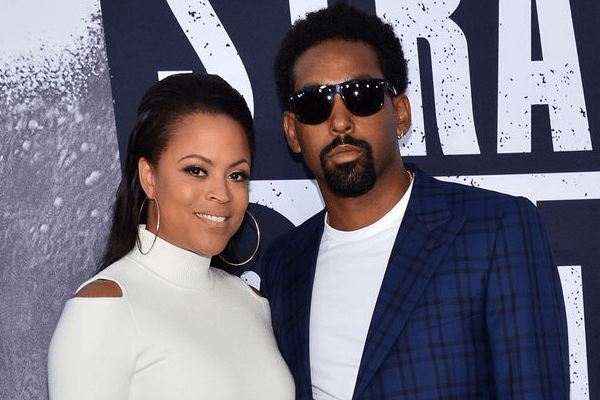 Shaunie O'Neal has already broken up with her boyfriend Marlon Yates.
Image Source: VH1.
The ex-pair of Shaunie O'Neal and Marlon Yates met through a mutual family friend. The pair surely had a loving relationship.
Shaunie O'Neal's Kids
The TV star Shaunie is a mother of 5 kids. Her elder son, Myles O'Neal was born on the 8th of May, 1997 is a model. Her second son, Shareef O'Neal is a basketball player and was born on the 11th of January, 2000. He is a basketball player.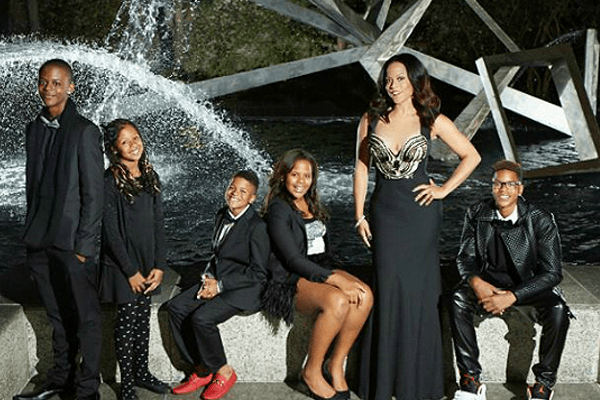 Shaunie O'Neal is a mother of 5 lovely kids. Picture Source: BCK Online.
As for her third and fourth born kid, born on the 13th of November 2001 and 19th of April, 2003, a daughter named Amirah O'Neal and son Shaqir O'Neal is also a basketball player.
And for her last born kid, Me'arah O'Neal is a reality television star like her mother, Shaunie. She was born on the 1st of May, 2006.
Everyone resembles the face of her mother, Shaunie.
For more News and Entertainment follow SuperbHub.