Shagrath whose real name is Stian Tomt Thoresen was born on 18th November of 1976 in Jessheim, Akershus, Norway. He is a Norwegian musician and is best known as the frontman of the symphonic metal band Dimmu Borgir. Shagrath is the founding member of the band and known as a multi-instrumentalist.
Shagrath's net worth is estimated to be $2 million. He is also a father of two daughters named Alva Thoresen and Enya Thoresen.
Net Worth and Earnings
The talented Shagrath's net worth is estimated to be $2 million. He has managed to amass such a fortune from his career as musician and singer. Besides being the vocalist in the band, Shagrath also plays guitar, bass, drums, and keyboards.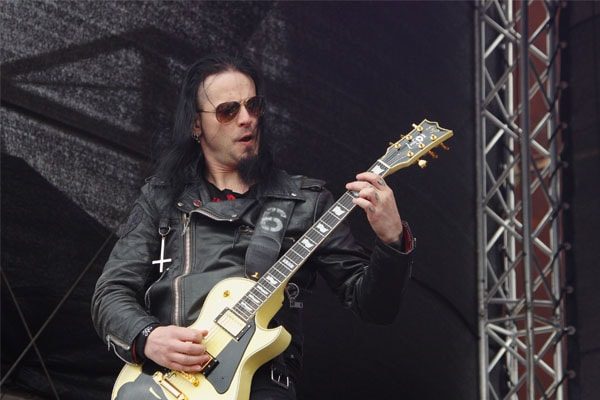 Shagrath is a symphonic black metal singer, guitarist, and songwriter with an estimated net worth of $2 million. Picture source: Pinterest. 
Shagrath along with Silenoz and Tjodalv formed a band named Dimmu Borgir in 1993. At first, he used to play drums for the group and released first album Inn I evighetens mørke but later switched to vocals and released their album titled Stormblåst. The collection is available on Amazon and costs $12.02. Shagrath must have earned huge money by selling records as well.
On the long list, some of his notable albums with the band Dimmu Borgir are Enthrone Darkness Triumphant, Sons of Satan Gather for Attack, Puritanical Euphoric Misanthropia, Death Cult Armageddon, Abrahadabra and many more. Shagrath is also a founding member, songwriter, and guitarist in the band Chrome Division. He has released several albums with band Chrome Division such as Doomsday Rock 'n Roll, Booze, Broads and Beelzebub, and Infernal Rock Eternal. 
Furthermore, Shagrath has also worked on different projects with different bands such as Starkness, Ragnorok, Ov Hell, Fimbulwinter and many more. He must have earned huge money by collaborating with various artist and bands.
Family and Relationship
Like many other celebrities, Shagrath also has kept the detail of his parents and siblings undercover. He is yet to reveal information and identities about his family. It seems that Shagrath's parents want to enjoy a normal life and don't want to come in the spotlight.
As for Shagrath, he himself is the father of two daughters Alva Thoresen and Enya Thoresen. For some reason, he hasn't shared information about his baby mama. He hasn't revealed whether he is married, engaged or dating someone. However, back in 2008, Shagrath was engaged to Nicolas Cage's ex-girlfriend, Christina Fulton.
View this post on Instagram
Shagrath and Christina Fulton were about to get married but after that, it looks they went into the hideout as he hasn't revealed whether he is married to his fiance yet or not.
Shagrath's Tattoo
Being a metal artist, the interest in tattoo is not a new thing. We have to admit that Shagrath has got many tattoos which are beautiful as well scary. His both hands are full of ink which shows his love for the tattoos.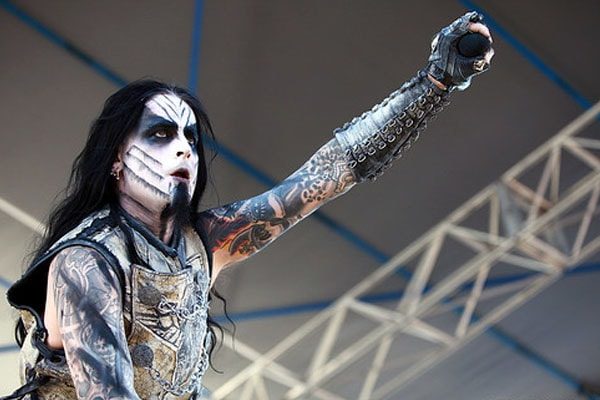 Shagrath has got various tattoos on his body. Picture source: Elecktryk24h.
However, for some reason, he hasn't revealed details and meaning about his tattoos. But he is famous for having a unique style of tattoo in his body.
Keep connected with SuperbHub for more News, Entertainment and Biography.