Sam Huntington, an American actor, is best known for his starring role as Josh Lawson in the Syfy series Being Human. Acclaimed as a prolific TV actor, Sam bags a net worth of $2 Million. He has been a part of more than 3 dozen TV shows and movies which has certainly helped him boost his career and wealth.
Born on 1 April 1982, in Peterborough, New Hampshire, U.S, Sam is living a happy married life with his actress wife, Rachael Klein in Los Angeles. Sam and Rachel tied knots in 2006 and are the parents of a son named Charlie Huntington and a daughter.
Net Worth and Earnings
Sam Huntington's net worth reads the figure of $2 Million. Payscale states that an average earning of actor/actress is around $50,121 annually. However, it's not the same for the established actors. The TV actors may start with modest episodic fees, but with the popularity of the show, they add more zeroes in their paycheck.
Since beginning his acting career with the role in the 1996 TV movie, Harvest of Fire, Sam boosted his professionalism with a handful of offers that came forth him.
He showcased his acting attributes in the films: Detroit Rock City, Not Another Teen Movie, and Rolling Kansas. Following that, Huntington appeared as Jimmy Olsen in Bryan Singer's 2006 superhero-movie Superman Returns.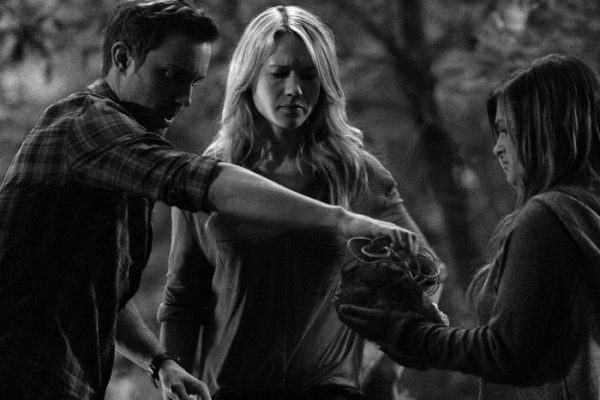 Sam Huntington's net worth includes his earnings from the role of Josh Levison, a werewolf in the Syfy series, Being Human. Image Source: Sam Huntington's Official Website
Sam's TV career came to limelight when he was cast as Josh Levison, a werewolf in the Syfy series, Being Human, in 2011. He appeared till the last episode of the series which aired in April 2014.
It is really amazing to know that TV stars have started becoming so successful from few years and are paid really decent amount. One of the highest paid TV actor is CBS hit comedy, Big Bang Theory's  Jim Parsons  who earned $26.5 million pretax  in a year preceding June 2018.
TV actors are doing really well and Sam Huntington is certainly following the path of success with more profitable projects opportunity awaiting in the near future.
Married Life With Actress Wife, Rachael Klein
Sam Huntington's personal life changed in a flash when he met the bold and beautiful, Rachel Klein in 2001. Rachel is an actress, who worked alongside Sam in the 2003 comedy movie, Rolling Kansas.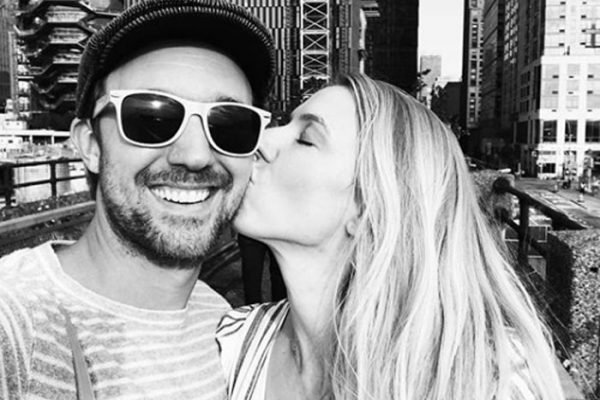 Sam Huntington shared an Instagram moment with his wife, Rachel Klein on 14 August 2018 after, two days after their 12th wedding anniversary. Image Source: Instagram
Sam and Rachel's relationship is the perfect example of what they call a 'match made in heaven.' Both sharing the same profession, dated for 5 years and finally decided to walk down the aisle on 12 August 2006.
Overjoyed with the love and support he gets from his caring wife, Sam often mentions the moment he married Rachel as his happiest one. One such instance was 12 August 2015, when he tweeted some wise words on the occasion of his 9th wedding anniversary.
Sam and Rachel seem to be working quite well with their relationship as the couple enjoys each and every moment together. As of now, the married pair is residing in Los Angeles and seems distant far from the relationship imbalance.
Children: Son and Daughter
Since tying the wedding knot with his partner, Rachel in 2006, Sam has been blessed with two wonderful kids- a son and daughter. His son name is Charlie Huntington, whereas his daughter's name is not public yet.
However, from Sam's tweet posted on 10 February 2014, it is confirmed that his daughter came to this world in 2012. Sam was caught expressing his happiness as his little princess turned 2 on that day.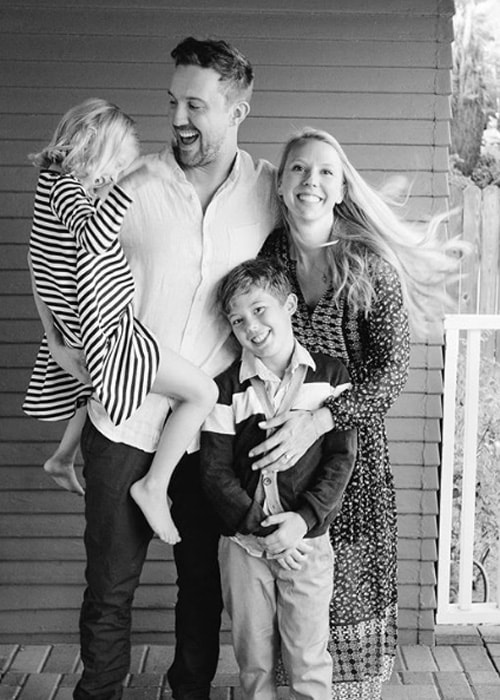 Sam Huntington's day out with his wife, Rachel Klein, son, Charlie Huntington, and daughter on 4 October 2017. Image Source: Instagram
Sam could be frequently caught spending resounding time with his family as he loves traveling and touring with them.
Facts on Sam Huntington
---
Sam Huntington's mother, Christine Stabile, owned and operated the Black Box Theatre, where Sam began his acting career.
His great-uncle is the late actor, Ralph Bellamy, who died on 29 November 1991 following a lung ailment.
Huntington's early acting career saw him portraying the role of Jem in over four seasons of series 'To Kill a Mockingbird.'
---
Get more updates on the latest News, Entertainment, and Biography at SuperbHub!