British Labour Party Politician and Columnist Rupa Asha Huq were born on April 2, 1972, in London, England. Rupa Huq has had an aspiring career as a lecturer, writer, and politician. Huq is affluent in English, Bengali, French, and Hindi.
Rupa Huq has been the Ealing Central and Action's Labour member of Parliament since 2015. Preceded by Angie Bray, Huq had a majority of 13,807 (24.9%) in the 2015 general election. Previously Huq used to lecture sociology at Kingston University.
Net Worth, Earning, and Salary
MP Rupa Huq's Net Worth amasses from her profession as a politician and as a Member of Parliament. The basic annual salary of an MP counting from 1 April 2018 is £77,379 and the MP's also receive the expenses to cover the cost of running their office, staffs and traveling expenses. Net Worth of Rupa Huq is collected from her profession as a Member of Parliament in Ealing.
Early Life and Education
Huq was born in Hammersmith, London on Queen Charlotte's Hospital and she grew up in Brunswick Road, Ealing. She completed her primary education in Ealing and in 1980 Huq was featured in BBC Schools programme Look and Read.
MP Rupa's father Muhammad Huq and mother Rowshan Ara Huq had emigrated to Britain from Bangladesh in 1962 in pursuit of better opportunities.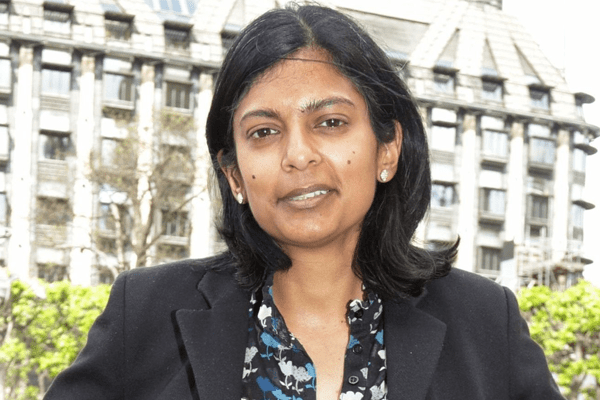 Member of Parliament Rupa Huq was born in Hammersmith, London on Queen Charlotte's Hospital.
Image Source: Sky News
Huq completed her high school from Notting Hill & Ealing High School. In 1993 Rupa Huq graduated B.A. from Newnham College, Cambridge majoring in Political, Social Science and law. Rupa completed her Ph.D. in cultural studies on youth culture at the University of East London.
Rupa Huq Sisters, Husband and Family
Rupa Huq is a married woman but the details of her husband are kept under wraps. Rupa and her husband were blessed with a son Rafi Huq who was born in 2004. Rupa Huq's elder sister Nutun Huq is an architect and her younger sister Konnie Huq is a British Presenter and Writer.
In 2008, Rupa's father Muhammad was diagnosed with Prostate cancer and passed away on September 5, 2014. Rupa lost her mother Ara on May 21, 2017, as she was suffering from a long-term illness.
Career
Political Career:
In 2005 Huq stood as Labour Parliamentary Candidate in Buckinghamshire at the general election where she came third receiving 6,610 votes. Huq had lost to candidate Cheryl Gillan who had 25,619 votes.
Huq served as Foreign and Commonwealth on UK Government in 2008. In 2010 Huq became the deputy mayoress of London Borough of Ealing from 2010 to 2011. Huq was given financial support of £10,000 by the Liberal Democrat in January 2015 adding up to her Net Worth. Huq had won the Ealing Central and Action seat with 22,002 votes in May 2015 and is serving as it's MP since.
Media Career:
Huq has contributed to many named publications in her career like Tribune, The Guardian, New Statesman, Progress Magazine and Times Higher Education Supplement. Rupa Huq's research specialized on youth culture and pop music and had an interest in David Bowie.
Following her Media Career, Huq has also appeared on Channel S and Bangla TV. Rupa has made her presence on the Today programme on BBC Radio 4, BBC Radio 5 and BBC Asia.
It might sound odd to hear Rupa under her stage name DJ Huq but it's true and Rupa is a DJ. Rupa has recorded for John Peel in Bengal and she had first started her DJ career from a hospital radio station when she was 17 years of age.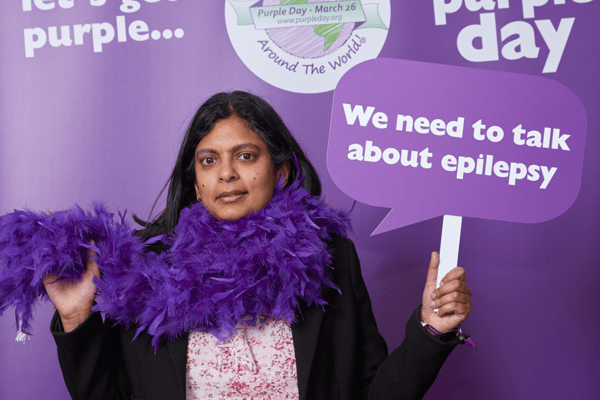 MP Rupa Huq dressed in purple for International day of Epilepsy 
Image Source: RupaHuq
Teaching: 
Dr. Rupa was a lecturer at Victoria University of Manchester from 1998 to 2994. She was a senior lecturer in Sociology and Criminology at Kingston University from 2004 to 2015. Rupa Huq also taught Media and Cultural Studies.
Watch Rupa Huq stating to Good Morning Britain that she was sexually harassed by an MEP in 1995:
For More Celebrity News and Entertainment: SuperbHub