David Jackson is a professional Motorbike racer from Washingborough, England. The 33-year old made his Isle of Man TT debut in 2018 after joining the fan-backed team 'The People Bike.' Before this Jackson had competed on the Superbike and Senior races ranking 27th and 33rd respectively.
David Jackson resides in Lincolnshire, East Midlands of England. The British racer had aimed to be a successful rider since his early days. He made his superb roads debut at the 2016 Ulster Grand Prix. His first step to achieving his dream brought him Victory in the Dundrod 150 challenge.
David Jackson's Net Worth and Earnings
Although David Jackson is new to Isle of Man TT, he is already a professional racer till date. He has already competed in numerous motorbike races earning huge amount of money. David Jackson's net worth is $500,000 which is amassed from his racing career.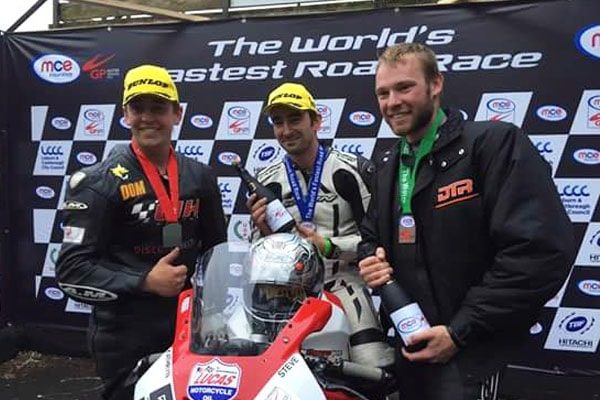 David Jackson bought Taylor Mackenzie's Superstock1000 winning machine from Hawk Racing in 2017. Photo: Craig Robertson
Racers like David Jackson accumulate amount to their net value not only from racing events but from regular job they do for a year. Fellow TT rider and 2018 Senior TT winner Dean Harrison earns from his profession as a mechanic and a Road Racer. Jackson also might have other jobs besides being a racer to bag some amount for his easy living.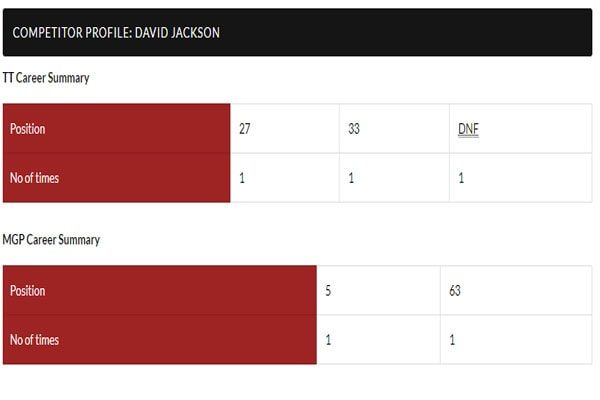 David Jackson earned some amount from his racing career in TT and MGP. Image Credit: IOMTT 
Racing is not an easy job. There are lots of risks and many TT racers like William Dunlop, Dan Kneen have lost their lives in the mountain course.
Unlike heavy funded commercialized races like Moto GP, the Isle of Man TT being a road racing has a very little monetary offering. Compared to the risk and challenges of the 37 miles course, the money seems nothing at all and the riders are out there to at least make one TT win in their career. Riders competing in the race are sponsored by companies for the bikes and other expenses during race week.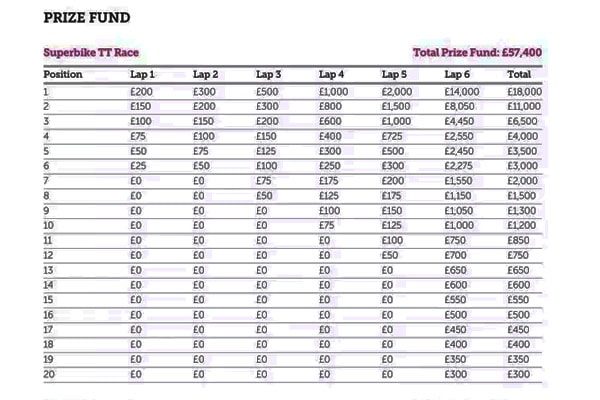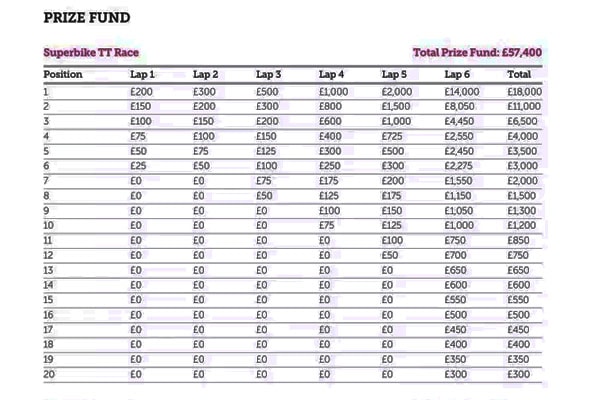 The total prize fund of Superbike TT race competitors is £57,400.
Image Source: Opposite Lock
David Jackson Isle of Man TT Debut
One of the competitors of Oliver's Mount in 2017, David Jackson made his debut at Isle of Man TT on May of 2018. Although he did not win, he collected a bronze replica. He earned it for finishing within 112 percent of the third-place finisher's time in the race. Jackson's best lap was a highly-impressive at a speed of 122.679mph.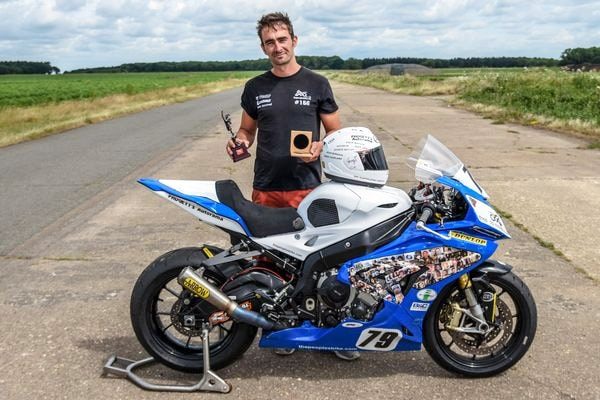 Jackson won a Bronze Replica in his first debut in Isle of Man TT.
Photo Credit: Lincolnshire Live
David Jackson is happy despite not being able to achieve the speed he had thought. He wanted to do the 124mph lap but ended with 122.679mph. He felt happy for going home safe and earning a bronze replica.
David Jackson Injuries and Crashes
TT often hosts only the world's most talented motorcyclists. So as Isle of Man TT chose David Jackson for the race in 2018, there is some strength within him for sure. Probably David might have got minor injuries during his racing career. But there are not any records of him being crashed involving severe injuries.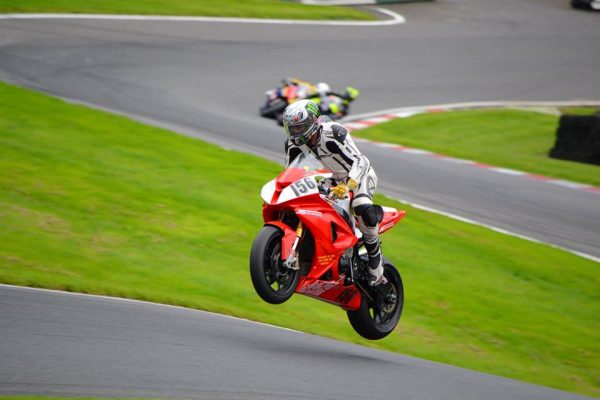 Action aka David Jackson debuted at The Ulster Grand Prix in 2017.
Image Source: Road Racing News
Jackson is indeed a talented motorcycle racer. It seems his craze for motorcycle racing without any fear of injuries and even death will soon make him a top racer. Soon, Jackson also might be included in the legends like Mike Hailwood, Joey Dunlop and Guy Martin.
Jackson's Relationship and Dating
The British racer David Jackson is single in 2018. There are no any rumors regarding his past relationships and affairs. He does not have any girlfriends. Moreover, Jackson seems to be more focused on his racing career rather than staying in a romantic relationship.
Facts about David Jackson
---
Steve Hicken and Kathryn Barker are long-time sponsors of David Jackson.
David Jackson's personal best speed till 2018 is 126.457 mph in the Superbike Race.
Jackson is the former frontrunner in the Thundersport Championship.
David Jefferies and John McGuinness are David Jackson's road racing heroes.


---