Rick Rigsby is an author, motivational speaker, and an ordained minister born in 1956. USA Today, The Wall Street Journal and Amazon have acclaimed Dr. Rick Rigsby as one of the best-selling authors.
Dr. Rick Rigsby has delivered one of the most inspirational and passionate speeches ever heard in 2017. His statements are life changing and make a significant impact on intellectual growth.
Net Worth and Earnings
Dr. Rick Rigsby's net worth is estimated at $3.5 million. The interned sensation earns most of his income from his career as a successful author and empowering speaker.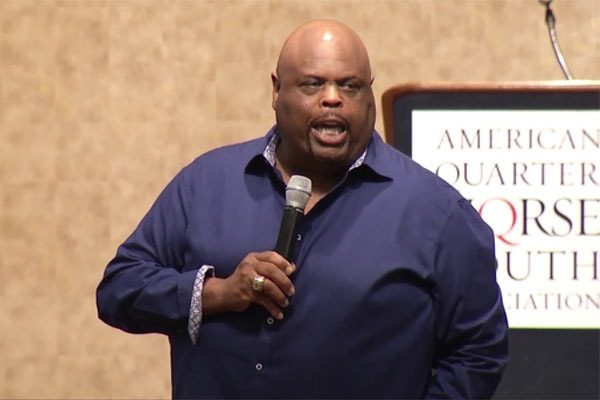 Dr. Rick Rigsby delivering a speech. Image Source: YouTube.

The CEO and President of Rick Rigsby Communications is an inspirational speaker who focuses on empowering people. Dr. Rick Rigsby is an award-winning journalist who became an internet sensation because of his intriguing speech.
Rigsby has written several books which are appreciated all around the world. His book Lessons From a Third Grade Dropout: How the Timeless Wisdom of One Man Can Impact an Entire Generation. Claimed as the best selling author by USA Today, Amazon and The Wall Street Journal, Dr. Rick Rigsby probably earns a lot of money.
Career and Achievements
Dr. Rick Rigsby is one of the worldwide favorites. He is the voice hope and reason in this world of chaos. It does not matter who you are, Dr. Rick Rigsby tries to empower and encourage great people to do and get great things.
The award-winning journalist has engagements all around the world.  Dr. Rick Rigsby's audiences include Fortune 500 companies, Christian platforms, service organizations, universities, and schools and sports organizations, including the NFL and PGA.
Dr. Rick Rigsby is a former professor at  Texas A&M University. He had served as chaplain for the Aggies football team and Life Skills Coordinator. He has also served as character coach and chaplain for the Aggies football team. He is in high demand among educational, business, service organizations and professional sports organizations.
Rick Rigsby has grabbed numerous awards and commendations. Some of his awards include Outstanding Television News Documentary(American Heart Association, California Chapter, 1983) and Outstanding Distinguished Teaching Award ( College of Liberal Arts, Texas A&M University, a two-time recipient, 1996 and 1998)
Personal Life and Relationship
Dr. Rick Rigsby was born and raised in the San Francisco Bay Area. In 1978 Rick graduated from college with a degree in communications. His goal was to be a network correspondent. Rick Rigsby got his Master's degree from California State University, Chico, followed by his Doctorate from the University of Oregon. He also worked as a successful television news reporter for a CBS affiliate in Northern California. He was a college professor for two decades at Texas A&M University.
Rick is married, and one of his most important roles include, being a husband, parent, grandparent and a friend. He is a bit secretive about his personal life, so he keeps it out of the spotlight.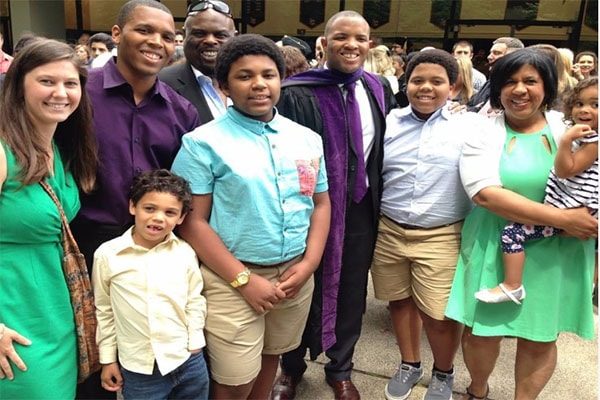 Rick Rigsby enjoying with his family.Image Source: Getty Images
Rick Rigsby wife's name was Trina Williams. He met Williams in 1974 at Chico State. They exchanged their phone numbers. He has mentioned that Trina was the first girl who gave him the real phone number. Sadly the love of his life died because of breast cancer. He has two children, Andrew, and Jeremiah with his first wife, Trina Williams. Rick is married to his second wife Janet with whom he has two sons.
SuperbHub for more News and Entertainment.