Music is something that brings people together. Good quality music has been in trend for a good while now. For those late 70s-early 80s music enthusiasts, surely the name Ric Ocasek brings back beautiful memories.
Ever since the musician's demise in September 2019, fans have taken an interest in how the late star lived. Let us know about him.
Who Is Ric Ocasek?
Born on March 23rd, 1949, Ric had a somewhat rough childhood. With a drunkard mother and a cold father, the young boy saw comfort with his grandmother. She was the one who gave him his first guitar at the age of 14.
Moreover, Ric was interested in music from a young age. He dropped out of college and put more attention to his interest. He then became a member of a number of bands, but The Cars was what ended up bringing him fame.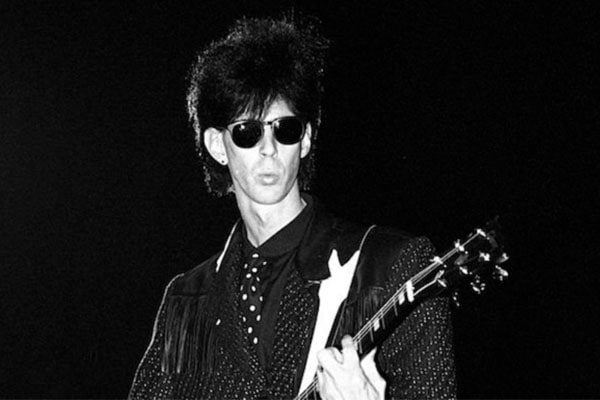 An old picture of Ric Ocasek performing in one of his bands. Image Source: Pop Culture.
Even among his bandmates, Ocasek had made a name of his own. Not only was he a great singer and songwriter, but his unique physique made him quite popular.
Ric Ocasek's Net Worth
As the songwriter for many of The Cars' works and a producer after the disbandment, he ended up earning a lot of money. At the time of his death, Rick Ocasek's net worth was estimated at $80 million that he shared with his wife, Paulina Porizkova.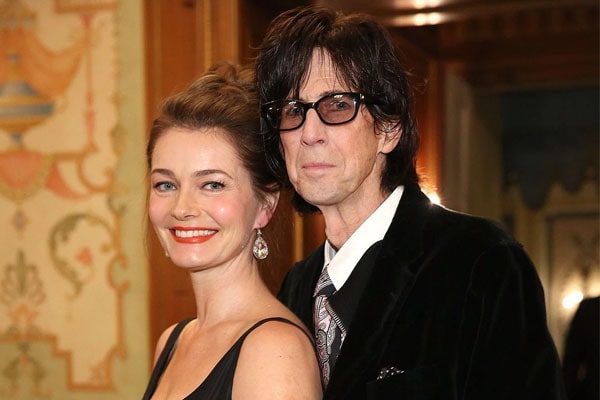 The music icon had a shared network with his wife Paulina. Image Source: People.
Most of his income was from his career in The Cars. The band has sold over 23 million records, so no doubt that earned him a huge chunk of net worth. The band also has 13 songs of their own on the Billboard Top 40, making a good contribution as well.
Along with all these, a few hit singles and the sale of his old townhouse for $15.25 million added up to his entire fortune.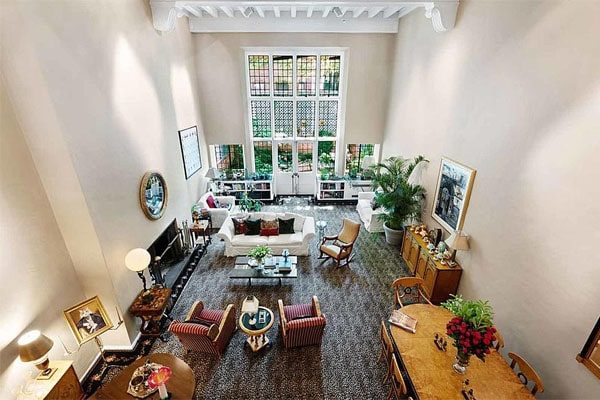 Ric sold his old New York Townhouse for $15 million. Image Source: Ultimate Classic Rock.
As a songwriter, the talented Ric also earned quite a bit of royalty. During a Live Aid concert, he donated his song writer's royalties to the Band-Aid Trust.
Ric Ocasek's Will
After the death of the star, people were devastated and could not think of a lot. It left many people speechless and thought about nothing but the music given by the musician.
Then came the time to read his will. The will left by Ocasek was what kept many in surprise. During the process of the pair's divorce, Ric had made a will and no one could have foreseen what followed. The late musician did not leave Paulina any part of his belonging. Following the news, any request for comments was denied by the model. But after the event, Paulina shared a post with a hashtag #loveneverdies meaning that she still loved him.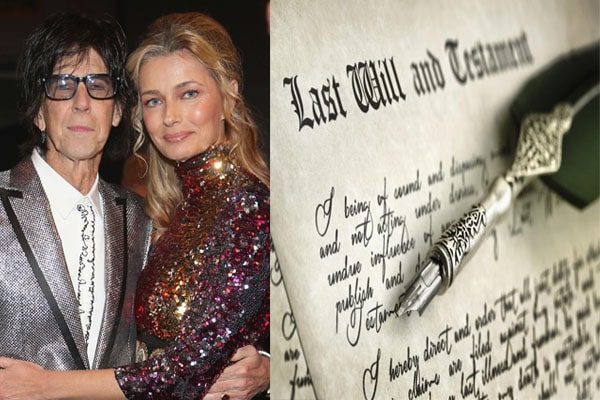 In the will left by Ric Ocasek during his time of death, nothing was given to his wife Paulina Porizkova. Image Source: People, Kiplinger.
Since the pair had a shared net worth of $80 million, this will leave a huge dent on the model's individual net worth. The calculation of both Ric's and Paulina's individual net worth is yet to be revealed. However, seeing that Ric had a huge name of his own, it is expected that Ric's net worth will be quite huge while the same can not be said for his wife.
The Wives Of Ric Ocasek
The late songwriter was married thrice. Sadly he ended up separating from his third wife in 2017 as well.
Ric Ocasek's first wife was Constance Campbell, and they were married for 8 years, beginning from 1963 to divorce in 1971. Not much is known about why the pair ended up divorcing, and the reason remains a secret.
Similarly, Ric's second spouse was Suzanne Ocasek, and the pair tied the knot the same year Ric got separated with his first partner. The same thing repeated as the pair got separated in 1988. It is believed that Ric was caught with then 18-year-old, Paulina Porizkova in an extramarital affair. This acted as the trigger for the divorce.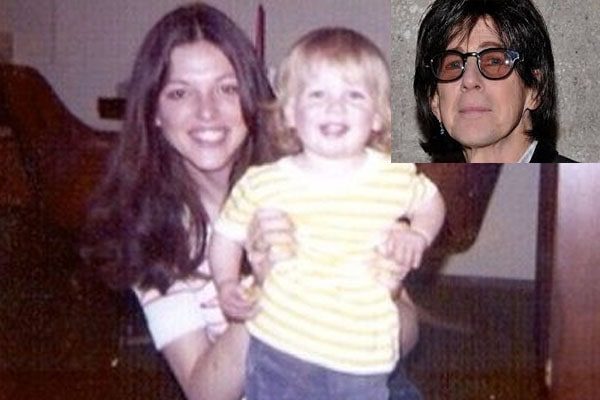 Ric married his second wife, Suzanne, the same year as his divorce with his first. Image Source: Dreshare.
In 1989, Ric married the young actress and model, Paulina. Porizkova's  Instagram post shocked a ton of people. The post in 2018 revealed that they had been separated for a year. Although they were not together, they never got a divorce. She believes that her family, like a car, can travel anywhere but as a cycle, the duo was not pedaling in unison anymore. Nothing else about the reason has been revealed yet.
Children Of The Songwriter
The late songwriter had 6 children in total, two from each marriage. Ric Ocasek's oldest son is named Christopher Otcasek, followed by Adam Otcasek. Christopher was born in 1964, and Adam's birthdate has not been revealed. They were born to Ric's first wife. While Christopher followed his father's footsteps, not much can be said about Adam.
Suzanne Otcasek was the second wife and the mother to Eron Otcasek and Derek Otcasek. Eron was born in 1973, and his younger brother, Derek in 1981. Eron chose to make a name for himself and became successful in doing so, but not his brother. He has kept himself away from the eyes of media, so not much is known about him.
In the third marriage with Paulina, Ric became the father to Jonathan Ocasek in 1993 and Oliver Ocasek in 1999. Reportedly, Ric was unable to spend a lot of time with his other kids and did not want the same for Jonathan and Oliver. Even after they were separated, the late star continued to spend time with the kids. Doing so until the time of his death, the kids surely must have appreciated it.
How Did Ric Ocasek Die?
It was devastating news for music enthusiasts when they heard about Ric Ocasek's death on September 15, 2019. Surely it was the same or even worse for his estranged partner Paulina Parizkova.
Reportedly, she was the one to first discover Ric's body. He seemed to be sleeping with his eyes barely open. While she thought of him as waking up, she touched him. That was when she felt the cold body and realized that the star had passed away.
View this post on Instagram
The singer's third wife says she refrained from calling 911 just to make the goodbye more personal and without any distractions. It was a really sad day for the family as well as for the music world.
Ric Ocasek's Funeral
Death is inevitable and the world could not be sadder upon the death of this star. But no matter how sad the world got, Ric needed a funeral. The family got the last goodbye peacefully without any disturbances from the media and the time soon came.
The funeral was as sad as could have been. Tears were shed and silence ensued but everyone was thankful to Ric for his contributions. The family offered flowers and sent him off with a loving letter leaving behind his legacy; not forgotten but amplified.
Make Sure To Follow SuperbHub For More Updates On Celebrity Entertainment, News, Biography and many more