Reiko M. Aylesworth was born on December 9, 1972, in Evanston, Illinois. She is an American actress best known for her role on the television series 24 as Michelle Dessler. Her name Reiko comes from the Japanese language and her surname Aylesworth is Anglo-Saxon.
Reiko Aylesworth's net worth is estimated to be around $9.5 million. She is married to her husband Rob Clare, formerly a teacher and now a theatre director.
Net Worth And Earnings
As mentioned before, Reiko Aylesworth's net worth is estimated at $9.5 million. She has amassed her fortune from her career as an actress. She has played in over 15 films and over 50 television shows. Reiko has also played in over 10 theatre and festival productions.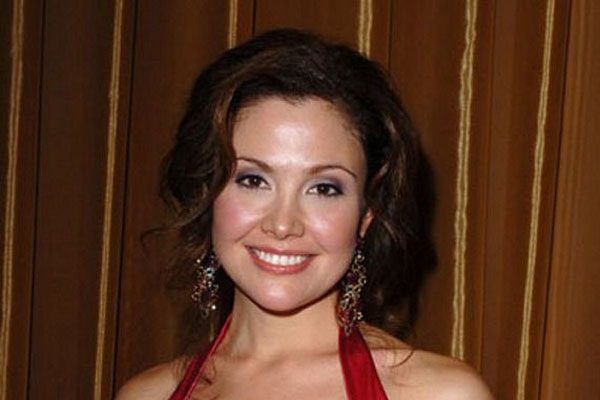 Reiko Aylesworth has an estimated net worth of $9.5 million. Image Source: Instagram/reikoayles.
According to some sources Reiko took $150,000 per episode for the series 24. Compared to her earlier days, her recent activities have been less. Thus, her current earnings are not yet revealed to the public.
Reiko has made some guest appearances in many projects such as Law and Order, A Will of Their Own, Random Hearts, You've got Mail and so on. Her other guest appearances include The West Wing, Law and Order: Special Victims Unit and Ed.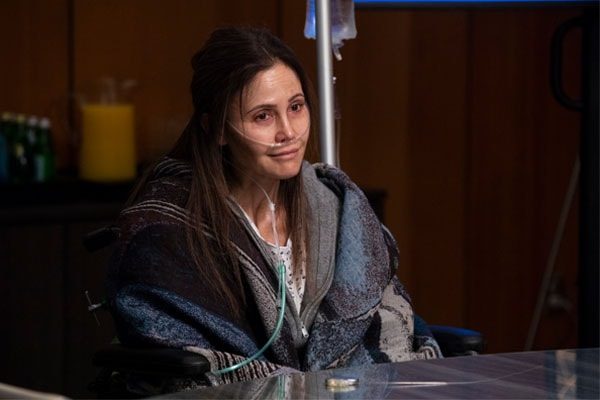 Reiko Aylesworth portraying her role in The Good Doctor, Image Source: Tell-tale TV.
Reiko auditioned for Fox Network's 24 in first as well as the second season but the role she auditioned for, went to someone else. However, she impressed the producers and they asked her to join the cast for a ten-episode recurring role.
By the third season of 24, Reiko had become one of the main cast members. However, when the season concluded, the writers announced that most of the characters of the previous season would not appear on the next season. She did not appear in the next season except in the twelfth episode of the fifth season.
Reiko, after departing from 24, remained active in television, movies as well as theatre. Her first leading role in a feature film was in the independent, romantic drama Crazylove. She appeared alongside Bruno Campos as well as a former 24 co-star, Paul Schulze.
When the 24's fifth season concluded, Reiko and her co-star from 24, D. B. Woodside, filmed a short movie titled First. In 2007, she played one of the two lead roles in Alien vs. Predator: Requiem.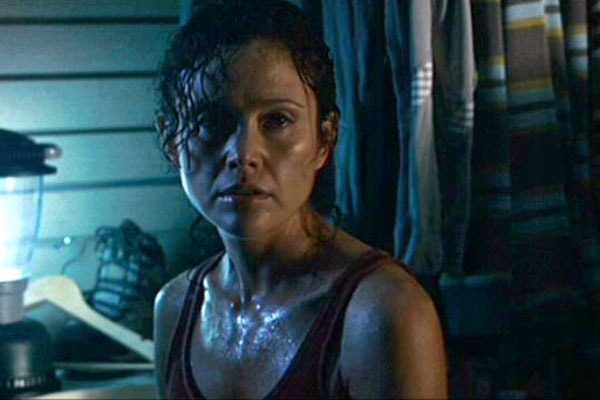 Reiko Aylesworth portraying her role in Alien vs Predator: Requiem, Image Source: Hot Flick
Reiko has appeared in theatres as well. She appeared in off-Boadway productions. She performed in The Fearless at Summer Play Festival and The New Group's 2007 production of Heather Lynn MacDonald's Expats.
Relationships And Family
Reiko's mother is from South Africa and her father is a psychologist. For some reason, the name of her parents has not been revealed yet. It seems that they want to enjoy their life away from the limelight.
Reiko Aylesworth is married to her husband Rob Clare, a theatre director.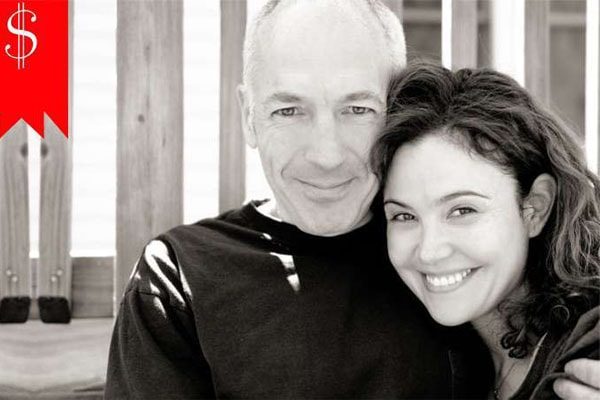 Reiko Aylesworth and her husband Rob Clare. Image Source: Pinterest
Reiko Aylesworth's husband is a scholar and expert on Shakespearean theatre. Prior to this, she was in a relationship with her ex-partner Kiefer Sutherland, who is also an actor by profession.
For more Entertainment, Biography and Articles, stay tuned with Superbhub.