Princess Pilipina Love Norwood aka Princess Love was born on August 14, 1984. She is a California-born reality TV show star, a Fashion designer and a model. Currently, Princess is one of the well-known figures in media for starring in the VH1's hit TV series, Love & Hip Hop Hollywood. 
Princess Love married her husband Ray J on 12 August 2016. Love and her husband Ray J have a beautiful baby girl together, named Melody Love Norwood. Princess Love's net worth is estimated to be $2 million dollars.
Early Life & Career
Princess Love was born in the town of Oakland, California on the 14th of August 1984 but grew up in Texas. Not much information is shared by Love, but her mother is Filipino while her father, Hugh Love is an African American. Love's father abandoned the family when she was just two. However, Love's mother has a good relationship with her whom she single-handedly raised.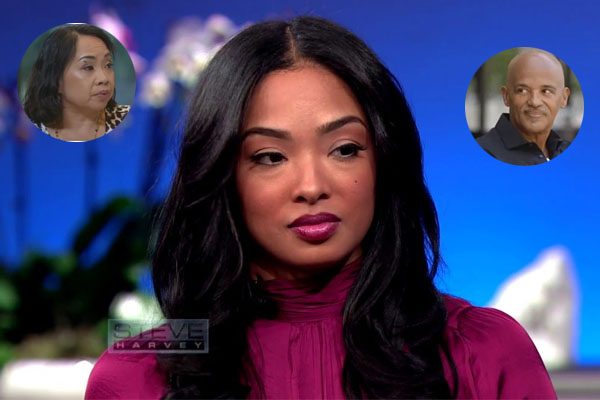 Princess Love's father name is Hugh Love. Image source: Getty.
Love and her father do not have much of a relationship. The pair did not speak to each other for up to 10 years only until her marriage. Love's husband Ray helped to reconcile the relationship between the father and daughter. Hugh Love was also there to celebrate his daughter Love's wedding ceremony.
Princess Love first started out in her career as an exotic dancer. She danced at various strip clubs in Las Vegas. After that, Love dribbled her career into modeling. She also worked as a Video Vixen and was featured in music videos for her husband Ray as well as her sister-in-law Brandy Norwood. Love is also one of the stars of Vh1's reality TV show Love And Hip Hop: Hollywood, with her husband, Ray J.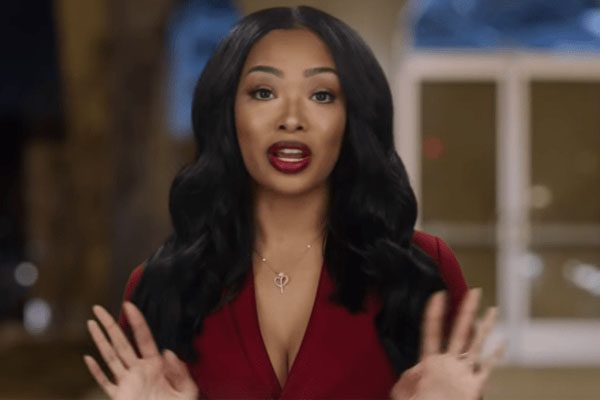 Princess Love is a popular personality of VH1's reality TV show, LAHH. Image Source: The Source.
Princess Love had her education at Texas Southern University as well as the International Academy of Design and Technology.
Princess Love announces her Departure from LAHH
Currently, in May 2019, Princess Love announced on Instagram that she will not be re-joining the cast of Love and Hip Hop: Hollywood.
Princess Love has reached 2.5 million followers on Instagram. Image source: The source.
She wrote among her 2.5 million followers that:
Thank you for all of your support over the years but i will no longer be the part of Love and Hip Hop.
Net Worth and Earnings
Princess Love's net worth is estimated to be a whopping $2 million dollars. Her main sources of earnings include the salary and income from the Love and Hip Hop reality TV show. She is starring in this show since 2014.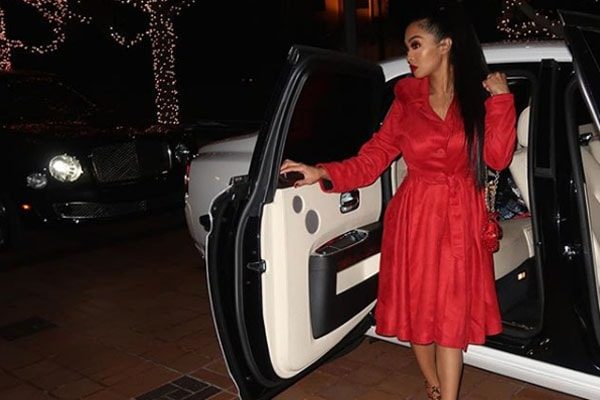 Princess Love has an estimated net worth of $2 million. Image Source: Instagram/Princess Love.
Love is also a fashion designer and a model. Talking about Love's modeling career, she has done some projects in the past including the SMOOTH magazine and has been featured on the cover of many magazines.
Earning as a Couple
Ray J's wife Princess Love also earns from her clothing line and hairline. Love and her husband Ray are not just life partners but also business partners. Her hairline company, Prella Collection is a subsidiary of her husband's very successful electronics Raytronics. Love also owns a clothing line named Princess Love Collection. As for her husband, Ray J's net worth is estimated at $6 million.
And with Princess Love's net worth, she is enjoying a lavish lifestyle.
Husband And Daughter
Princess Love and her partner Ray J started dating back in early 2014. The lovely couple got engaged in December 2015. Eventually, the pair shared their marriage vows on the 12th of August 2016. The Ray-Princess wedding had only a few guests in attendance.
View this post on Instagram
Love and her husband Ray have a beautiful daughter named Melody Love Norwood. Melody was born on the 23rd of May 2018.
Keep connected with Superbhub for more News, Entertainment and Biography.