Peter Weber is the man of dreams to many. A pilot with a pretty face is a desire for many women. Even after such a good look and strong personality, he is still single, so, is starring on The Bachelor 2020.
So, if you're a fan of Bachelors and want to know more about the hunk, let's roll down.
Has Peter Weber Been In Any Relationship?
Peter Weber is a handsome young lad waiting for his life-partner to have a crash landing in his life. He's planning to find her in a reality TV show, The Bachelors 2020. But before the quest of the one, Peter was in multiple relationships.
It's obvious that the airline pilot was head over heels for Hannah Brown in The Bachelorette. But Peter and Hannah could not last their relationship long and broke up soon.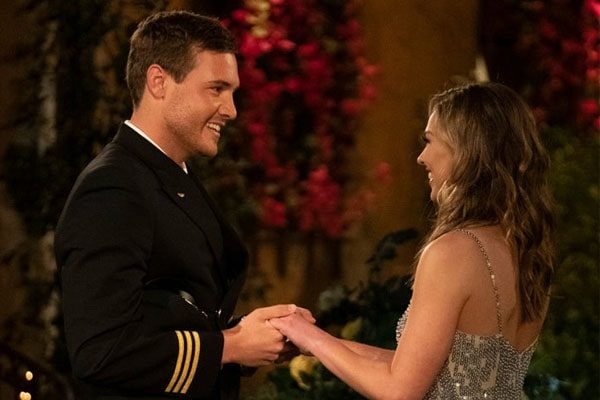 Peter Weber and Hannah Brown met on the set of The Bachelorette and left him heartbroken. Image Source: Refinery29.     
Following that Peter Weber's ex-girlfriend, Hannah went on to date Jed Wyatt and later got engaged.
Moreover, Peter was devastated and all teary by the split but claimed he'd never forget the journey and the fact that he fell in love with her. He continued that he wouldn't regret the feeling one bit and got lots of love to share.
Before Hannah, Peter was also in a relationship with his former girlfriend, Calee Lutes. Peter Weber's ex-partner Calee Lutes is a model. In an interview with Entertainment Tonight back in July 2019, she accused Peter of leaving her for the show.
Moreover, Peter's ex-girlfriend claims that they were planning for a vacation together, but everything changed after the man face-timed then broke up with no apparent reason. Furthermore, she accused him of cheating, which Peter is yet to respond to.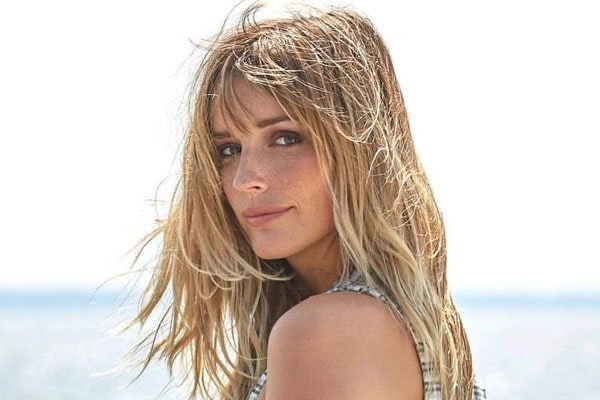 Calee Lutes revealed that the couple broke up after Peter decided to take down all evidence of her existence in his life. Image Source: Instagram.       
Besides Peter looks like a gentleman but looks like he has shattered hearts in his quest to find the love of his life. Hope he finds his love of life in this season of The Bachelors.
Net Worth and Earnings
Peter Weber belongs to a pilot-family and is an airline pilot himself. He is flying all over and is earning just well from his profession. According to Pay Scale, Delta Airlines pays an average of $130,542; thus, Peter's bank account is not dry. Despite all the average and all, Peter Weber's net worth is yet to reveal.
Similarly, Peter's lead as The Bachelors 2020 might add some to his fortune. The approximate earnings of a lead are said to be around $100,000 for two months of their filming period. Thus, his fortune will definitely grow further after the upcoming season.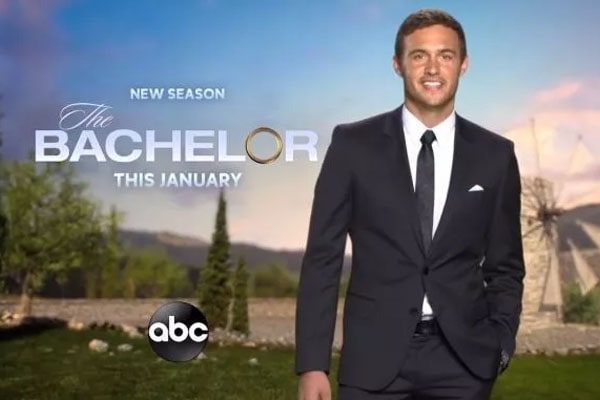 Peter Weber will be looking for his life-partner in the upcoming season of the Bachelors's. Image Source: The Blast. 
Aforementioned, Peter is a professional pilot and has a stable earning. Thanks to that, he lives in luxury and adventurously, traveling around and having a good time with his friends & families.
Family, Parents, and Siblings
Peter Weber was born into an intellectual household. Weber's father, Peter Sr., is a pilot and mother, Barbara is a flight-attendant. Peter shares a good bonding with both his parents and often hangs out with them. He also posts heart-filling pictures and captions on special occasions like father's day.
View this post on Instagram
Moreover, The Bachelor 2020's lead, Peter Weber has a younger brother, Jack Weber. Jack is also a hunk and a pilot. The brothers share a good bond and often hang out together. The pilot family looks very fond of one another and looks tremendously happy.
Early Life and Career
Peter Weber was born on August 4, 1991, in Westlake Village, California. He was a cute child and man of manner since childhood and was focused on his career.
Furthermore, Peter graduated from Oaks Christian School in 2009 and was active as an athlete. He attended Baylor University and became a commercial airline pilot for Compass Airlines in 2015. Weber worked there for three years and later joined Delta Airlines in 2018.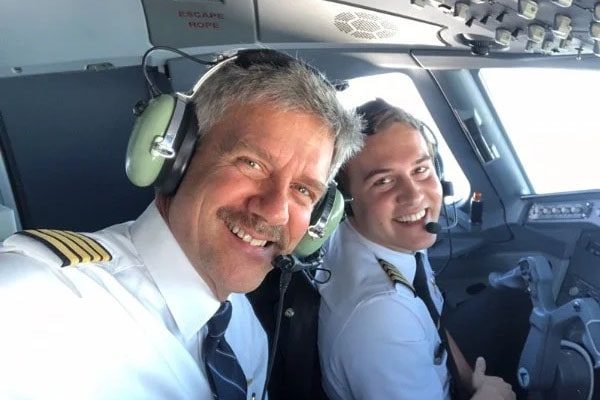 Peter Weber looked up at his father and pursued his dream of being a pilot. Image Source:  Conde Nast Traveler.    
The heartthrob, Peter, was starred as a child actor in one of the episodes of the daily soap, Days of four Lives. He also appeared in season fifteen of The Bachelorette starring former Miss Alabama USA, Hannah Brown. Peter came third and later was announced as lead of upcoming series, The Bachelor 2020.
In addition, Peter Weber is a man on a mission to find his stable partner in The Bachelors. Let's hope he won't contradict his thoughts more and find the one to spend his entire life with.
Make Sure To Follow SuperbHub For More Updates On Celebrity News, Entertainment, Biography and many more.