Penny McNamee is a famous Australian actress. Considered as one of the most versatile actresses, Penny has been forging an impressive career in television. Not only in television but the Australian actress is also a prolific theatre actress.
The Australian actress was born on 17th of March, 1983 in Australia, Sydney.
The 35-year old actress had an eye for the acting career from her very start. Even her first job out of high school was playing the lead role as Jennifer Gabriel in "The Witches of Eastwick".
Seeing her profuse skill, just at the age of 19, she was nominated for the MO Award.
Penny McNamee Net Worth
Penny McNamee's net worth is estimated to be at $1.3 million. The money she earns from her TV drama and theatre is her main source of income.
The people of US have also been lucky enough to witness the acting skills of the Australian actress. The average salary of an actor/actress that perform in the Broadway in the US is based on their experience and ranges from $48,130-$54,000.
Plus noting the experience level of Penny, she might also earn in that range or even much more than that.
Not just theatre and TV, McNamee has also acted in movies. Careless Love and Lionsgate US feature film See No Evil are some of the movies she has acted in.
"See No Evil" domestically earned about $15,032,800 and in foreign it earned about $3,531,667.
Penny McNamee's net worth is $1.3 million.
But keeping everything aside, the TV/theatre actress's dream job has been in "Home and Away". It is a Seven Network soap opera where she portrays the role of a doctor named Tori Morgan.
Penny McNamee Family
The "Home and Away" star was born to father Peter McNamee and mother Helen McNamee.
Penny is not the only star in her family, her sister Jessica McNamee is also an actress. Jessica is also a part of the "Home and Away" series.

Just like her sister, Jessica too has worked in the US and has portrayed the role of Theresa Kelly in the series "Sirens". The Vow and Chips are some of the movies Jessica has been featured in.
Both the sister are great and pretty amazing in the field of acting.
The Australian actress Penny has a small family of her own too. She got married to husband Matt Tooker back in 2009. They have a cute 3-year-old son named Jack.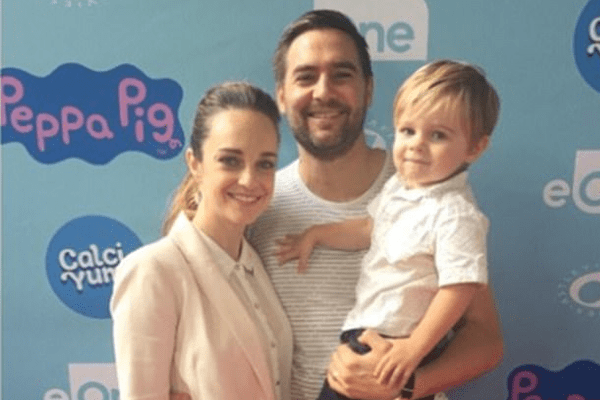 Penny McNamee with her husband Matt Tooker and child Jack.
Image Source: Daily Mail.
Matt was a financier who left his profession in order to take care of their son, Jack.
It's almost a decade of their marriage but the pair of Penny and Matt is still in love like it was in the very beginning.
Penny's husband Matt selflessly decided to leave his career and stepped down making Jack, their son his first priority. It would be difficult for both to be giving their 100% in their careers and one must be attentive all the time. So Matt decided to call it quits.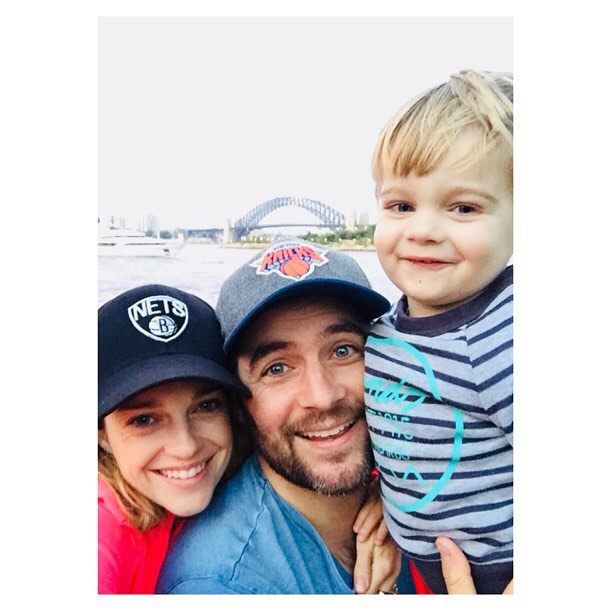 Matt Tooker husband of Penny McNamee left his career for son, Jack.
Photo Source: Penny's Instagram.
Penny must consider herself a lucky woman to have found a husband like Matt who selflessly left his career for the well being of the family.
Thanks to her husband Matt, everything is aligned so perfectly for the Australian actress in order to focus on her career.
For more News and Entertainment follow SuperbHub.