Nnamdi Asomugha is an American actor, film producer, and a former American football player. Born in Louisiana and raised in Los Angeles, California, he played college football for the University of California, Berkley. As of 2018, Nnamdi Asomugha's Net Worth is worth $55 million.
Nnamdi Asomugha was born as a son to Nigerian Igbo parents. He is the son of Godfrey Asomugha (father) and Lilian Asomugha (mother). In 2013, he got married to American actress Kerry Washington. The couple has two beautiful kids; daughter Isabelle and son Caleb.
Although the professional football player, Nnamdi made his official retirement from football at the end of 2013, he had already made his acting debut in 2008. His movies include Crown Heights (2017), and Hello, My Name Is Doris (2015).
Net Worth and Earnings, Career
Nnamdi Asomugha is one of the wealthiest athletes in the world. As of 2018, the Net worth of Asomugha is estimated to be $55 million. This professional footballer has earned millions of dollar just from his football career, let alone his movie earnings.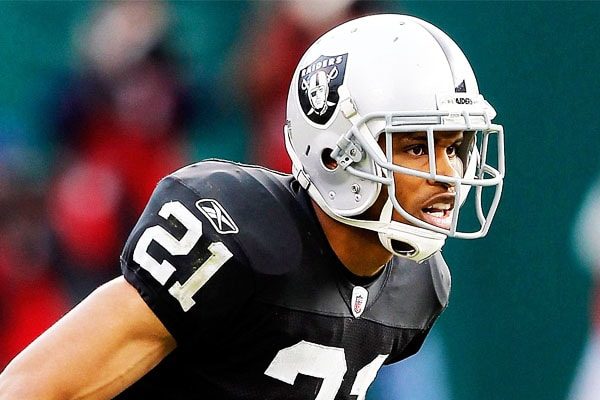 Nnamdi Asomugha played as a cornerback for the Oakland Raiders.
Image Source: ESPN
He played for Oakland Raiders for eight years (2003-2010), two years for Philadelphia Eagles (2011-2012), and spent a year in San Francisco 49ers (2013). He officially retired from football on December 27, 2013, from his former club Oakland Raiders as he signed a contract for a day with the club in 26th of December, 2013.
Throughout ten years and 11 seasons in American football, Nnamdi Asomugha nearly made a breathtaking career earning of $72 million. Shifting his career in movies, the former football star, Nnamdi Asomugha has also been able to earn pretty good money in Hollywood too.
Parents
The former football star and American actor, Nnamdi Asomugha is the son of Godfrey Asomugha and Lilian Asomugha. He has a sister, Chisaraokwu Asomugha and a brother, Chijioke Asomugha. The Asomugha family is a native of Nigeria. Nnamdi Asomugha was raised in California after his family fled from their home nation.
Marriage Life and Family
After dating over a year, Asomugha married the American actress, Kerry Washington on June 24, 2013, in Hailey, Idaho. The couple share two beautiful children, Isabelle (daughter) and Caleb (son). The beautiful daughter was born on April 21, 2014, and son, Caleb on October 5, 2016.
Movies
Nnamdi Asomugha made his acting debut in 2008 from The Game in The CW Network. In Friday Night Lights season 4's season premiere, 2009, he played the role of Ken Shaw. He also appeared in the TNT drama, Leverage in 2010.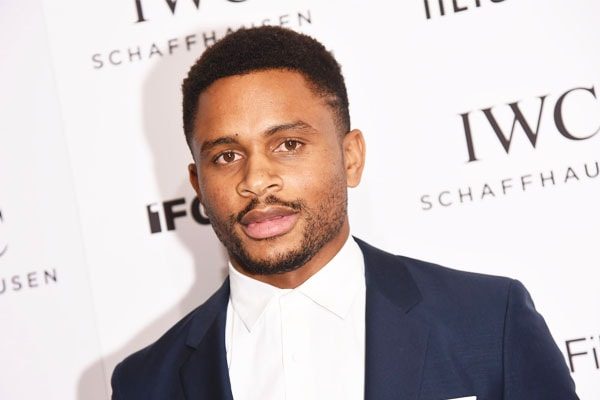 Nnamdi Asomugha shifts his career into movies.
Image Source: W Magazine
Nnamdi Asomugha made his movie debut in 2012 from, Fire with Fire which collected the box office of $2.4 million. Apart from acting, he wrote and produced a short film named Double Negative in 2013. He, himself, starred in the short movie. Likewise, Nnamdi has played various other films and has done a remarkable job.
Nnamdi Asomugha produced and played a movie, Crown Heights, in 2017, which received favorable reviews and also won Audience Award for the U.S. Dramatic film.
For more News and Entertainment: SuperbHub