Nili Brosh is a professional guitarist and songwriter. She was born on August 13, 1988, in Tel Aviv, Israel. She is best known for her solo albums, A matter of perception and Through the looking glass.
Nili Brosh started her career in music from an early age. She got the spark from her Musician brother, Ethan Brosh. And later on, Nili turned the spark into a fire with her passion and dedication.
Nili Brosh's Career
As mentioned above, Nili has had a passion for music from an early age. At the age of 12, she moved to Boston, Massachusetts, with her family. In Boston, she started studying electric guitar. Later on, she went to Berklee College of Music to study music. Her talent allowed her to perform with the school's premier guitar teacher, Don Lappin, Jon Finn, Joe Stump, and Scott Tarulli.
Nili Graduated Summa Cum Laude in 2009. By then, she had a BM in Professional Music. She had already become one of the youngest faculty members in Berklee summer guitar program. There, she has been teaching since the age of 19.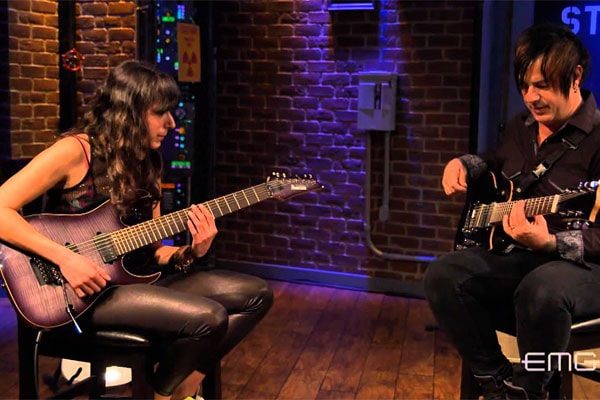 Nili Brosh giving guitar tips to EMGtv, Image Source: YouTube/EMGtv
On March 24, 2007, Nili posted a video on her YouTube channel with the title, " Guthrie Govan solo played by an 18-year-old girl (Nili Brosh). March '07". This video, as of May 2019 has gained over 200,000 views. It was one of the first steps of Nili into the global spotlight.
Nili Brosh released her debut instrumental album, Through The Looking Glass in 2010. This album featured guitarist Andy Timmons as a  guest soloist as well. Going through her Instagram account, we can see how much respect she has for the man.
View this post on Instagram
Nili released her second album, A matter of perception in 2014. All the music for the album was composed by herself, except for Alien Hip Hop which is written by Virgil Donati. Here's her performance of A matter of perception on EMGtv.
In January 2011, Nili joined the band Seven the Hardway replacing Stefania Daniel. She was also asked to join Tony MacAlpine's touring solo band which she did later in 2014.
Nili joined the Ethan Brosh Band as the second guitarist in April 2013 since Ethan was one of her foremost and closest idols. In September 2013, Nili joined Vigilant.
Nili Brosh has also contributed her skills in Cirque du Soleil's production Michael Jackson: One as roster's lead guitarist in April 2017. She left the roster in March 2019.
Nili Brosh Gears
Nili Brosh, being a professional guitarist, likes to choose her gears carefully. Since she is more interested in excels in rock music, she endorses Ibanez guitars. According to her website, she usually goes for EMG pickups and Dunlop/ MXR products. Xotic effects and Dean Markley strings seem to be her favorites as well.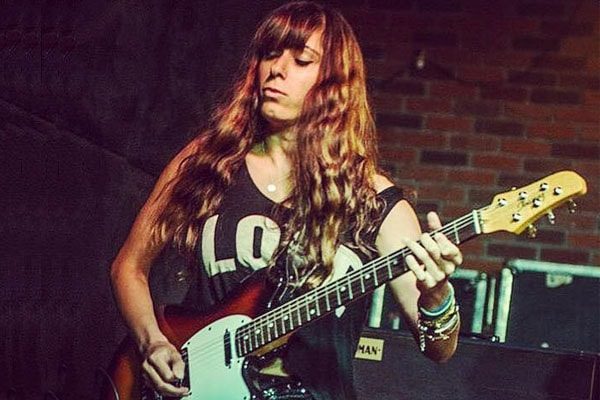 Nili Brosh never wants to compromise with her gears. Image Source: Pinterest
Family and Relationship
Nili Brosh has not shared much about her family and parents. What we do know is that the famous rock guitarist, Ethan Brosh, is her elder brother. Ethan, being a passionate guitarist, shared some of his passion to his sister as well.
Well, we must say, Nili Brosh, is good at keeping her personal life private. Since she has not disclosed information about her relationship, her fans don't have much idea whether she has a boyfriend or not.
For more Entertainment, Biography and Article, stay tuned with Superbhub.