Today's generation of successful people comprises brilliant minds and stupid actions. Appearances in various television shows, such as Dr. Phil, contribute to the fame of some insanely mindful people, for example, Danielle Bregoli, the "cash me outside" girl, Nicolette Gray, Tamara, etc.
Nicolette Gray is a beautiful girl, entitled "Beverly Hills Brat." She rose to fame from Dr. Phil and is living her life in luxury and working as a YouTuber. Let's know more about this gorgeous girl below.
Relationships, Datings, and Boyfriends
Teenagers of today's generation are more involved and interested in relationships and dating stuff. However, Nicolette Gray looks to be transparent regarding this matter. Nicolette is seen hanging out with other teen YouTube stars such as Blake Linder.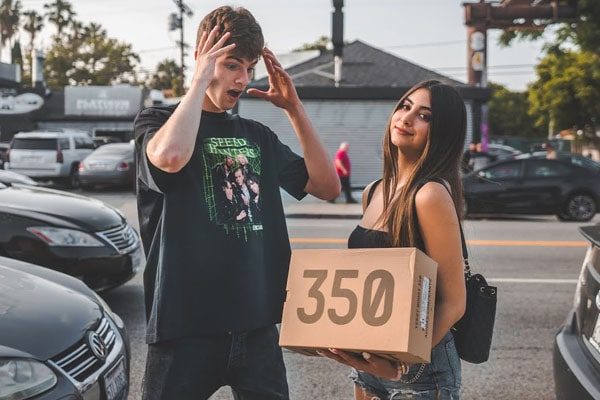 Nicolette Gray's YouTube is full of collaboration with Blake Linder, which made Gray's fans suspicious. Image Source: Blake's YouTube. 
Seeing them hanging out together most of the time made fans suspicious about Blake being Nicolette Gray's boyfriend. The "concerned" fans showered both of them with questions. The duo uploaded videos such as "Handcuffed to my crush for a day", Beach Date with Nicolette Gray", etc. which only led fans to believe that they are a couple.
However, Blake Linder's video in December 2019 talks about a different story.  He finally revealed what he and Nicolette were in a 14 minutes long video. In the video, he said that he had a "thing" for the famous YouTuber and loved hanging out behind the camera. The couple spent most of their time until Beverly Hills Brat decided to "cheat" on Blake and went on a trip with his best friend.
Thousands of comments were showered, asking him not to be a brat and whine about Nicolette. Furthermore, Gray's former partner decided to upload another video to clarify and convey his last message to Nicolette Gray.
Let's hope Nicolette Gray's relationship with Blake Linder improves in the coming days. Although it sounds too childish for viewers, it might have been necessary to them, or it could have been another view strategy. Whatever the case be, fans cannot wait to see Nicolette's Gray's boyfriend-to-be.
Net Worth and Earnings
YouTube has become a massive platform for people to showcase their talent. And if not that, YouTube is there when a person decides to share their daily life with the world. Nicolette Gray also belongs to many of the YouTubers who put her life in front of billions of eyes.
Nicolette Gray's net worth is not published exclusively; however, her social media presence and the speedy vlogs appearances prove that her salary is vast. Furthermore, Gray's primary source of income is from YouTube, as she is just a teenage girl taking lessons online.
View this post on Instagram
Nicolette Gray was an ordinary girl until she made her appearance in the famous talk show, Dr. Phil run by Phil McGraw since 2002. She appeared very upset because her mother was cutting her allowance from $5,000 to $1,000 per month. Gray's entitlement and obnoxious behavior shocked the viewers and awarded her with fame.
Before Dr. Phil, Nicolette had launched her YouTube channel in 2016, where she shared her brand hauls and lavish lifestyle in Beverly Hills. After the show, she enjoyed the attention and gained more subscribers. As of now, she has amassed 1 million loyal subscribers and earns an estimated amount ranging from $6.4k to $102.8k per year. Therefore, Nicolette Gray's net worth solely relies somewhat on YouTube, and it must be grand as well.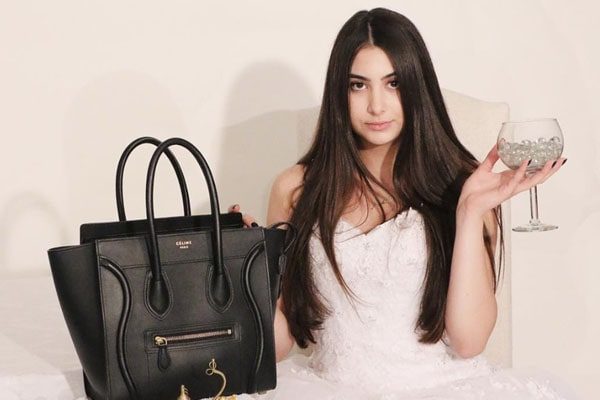 The gorgeous, Nicolette Gray does not shy away from showing off her bling. Image Source: Pinterest. 
Furthermore, Nicolette Gray's other channel, Nicolette Gray Vlogs, earns her $2.2K – $35.6K per year. Interestingly, a petition page exists that wants to take Gray's channel down, and many people have agreed.
Nicolette Gray's Merchandise
Besides YouTube, Nicolette Gray's fortune is aided by her merchandise as well. A few items from her merch shop are listed below with their respective price tags.
Spoiled Hoodie: $45
New Year, Real Me Hoodie: $45
New Year, Real Me Beanie: $25
Beverly Hills Phone Case: $20
Phone Holder: $10
Similarly, Nicolette Gray's Poshmark collection shows her impressive dress collection. Poshmark is an online market that allows users to sell either new or used clothing. Gray's closet showcases a vast collection of clothes and thus adds in her fortune.
Bought A New House
As Nicolette started to grow and earn, she's gifted herself a cozy place to live in. At a very young age, she was able to afford a $1.4 million home in Beverly Hills.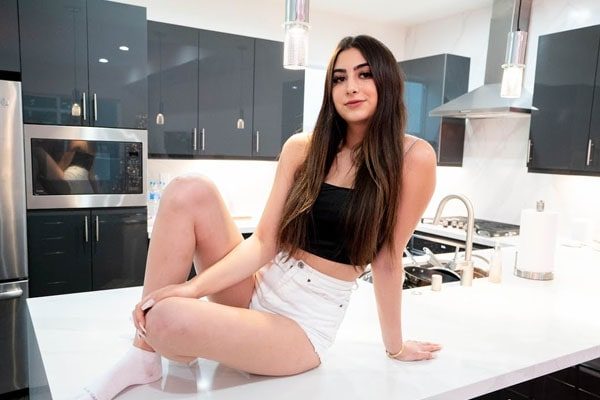 At a very young age, Nicolette Gray can afford a condo that's worth  $1.4 million. Image Source: Nicolette Gray's YouTube. 
The house is beautiful, and Nicolette is starting her new life in the home, professionally and independently. Furthermore, she has also put up some videos touring her lavish lifestyle in Beverly Hills. Nicolette is a big G-Wagon fan, and her mother got her a white one in 2018. Thus, Nicolette Gray's lifestyle is full of luxury items, expensive gifts, and brands.
Family, Parents, and Siblings
Nicolette Gray's family has a rich background. Belonging to a beautiful gene, Gray has burrowed the beauty of her beautiful mother, Nina Gray. Furthermore, Nicolette Gray's mother is a dentist and earns a good living for her daughters.
According to her profile, she is a dentist and a mother. Like her children, Gray's mother is also a YouTuber. Born on 15th April 2002, Nicolette grew up without a father-figure in Beverly Hills, California. Moreover, Gray's father sued her because of her documentary trailer. Nicolette has never mentioned her father in any kind. Therefore, it is safe to say that he's away and almost non-existent in her life.
Furthermore, her mother single-handedly raised two daughters, Nicolette's sister, Blair Gray, and Nicolette herself. A beautiful woman whose earning is enough to spare her daughters a "bigger than fantasy" lifestyle and single proves that Nina Gray worked extremely hard for her children's upbringing. Regarding Gray's education, she was bullied and is currently receiving lessons online.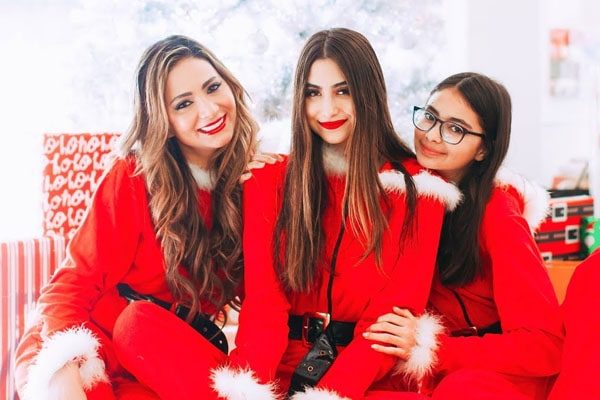 Nicolette Gray's family allowed her to live in luxury since her childhood. Image Source: Pinterest.
Nicolette Gray is living her life in luxury and maintaining her lifestyle, but is grinding equally. Because vlogging, filming for her official channel, editing can only drain so much of a person's energy. She has even been compared to another guest in the show, Tamari.
Nevertheless, cheers to the grinder, and let's hope we get to hear good news in the future and not get in unnecessary dramas.
Don't Miss To Follow SuperbHub For More Updates On Celebrity News, Entertainment, and Biography.