Molly Caitlyn Quinn was born on October 8, 1993, in Texarkana, Texas. She is an American actress best known for her work in theatres, films, and television. She is well known for her role on ABC's Castle and in Winx Club.
Molly C. Quinn's net worth is estimated at $3 million. She was born to parents Tom Quinn and Dianne Quinn. She is in a relationship with Elan Gale, a television producer.
Net Worth And Earnings
As mentioned earlier, Molly C. Quinn's net worth is estimated at $3 million. She has amassed such wealth from her career as an actress. Also, her appearances in music videos and her contribution of voice in video games and podcasts have also helped her add to her net worth.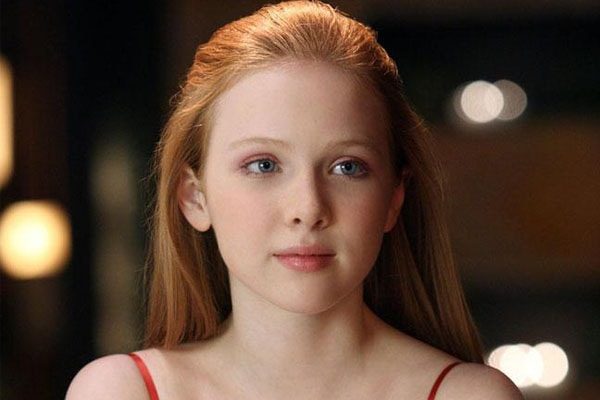 Molly C. Quinn has an estimated net worth of $3 million. Image Source: Unknown Explorers.
Molly C. Quinn began her acting career very early. She performed in her community's performance of the two-act ballet The Nutcracker when she was just six. The retired director and producer Martin Beck noticed her talent and coached her.
When Molly was 12, she went for an audition at the Young Actors Studio. There, she performed for the director Linda Seto as well as a group of representatives from the Osbrink Talent Agency. The representatives and Linda were very impressed. Eventually, she signed with Osbrink Talent Agency. Later she switched to Management 360.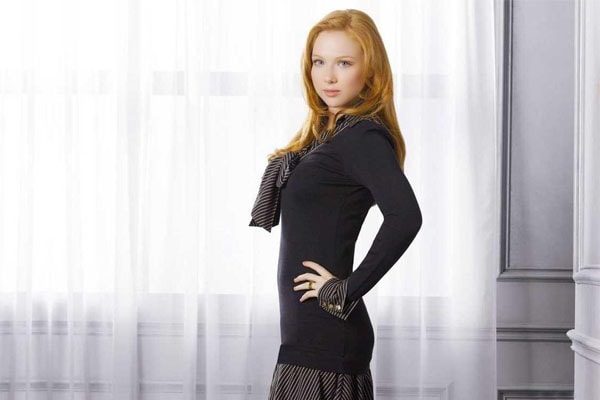 Molly C. Quinn first signed with Osbrink talent agency and later went to Management 360, Image Source: Bill Williams.
Molly's debut film was through a small role in the American comedy film Walk Hard: The Dewey Cox Story (2007). She made three more short appearances in films like My One and Only (2009), Disney's A Christmas Carol (2009), and The Sacrifice (2009).
After this, she had the big break for which she was waiting for. In 2009, she was signed by Beacon Pictures and ABC Studios to play the character of Alexis Castle, the daughter of the lead character, in the series Castle. Molly landed the role of Princess Bloom in the Nickelodeon version of the animated TV series Winx Club (2004) in 2011 and appeared on the show till 2014.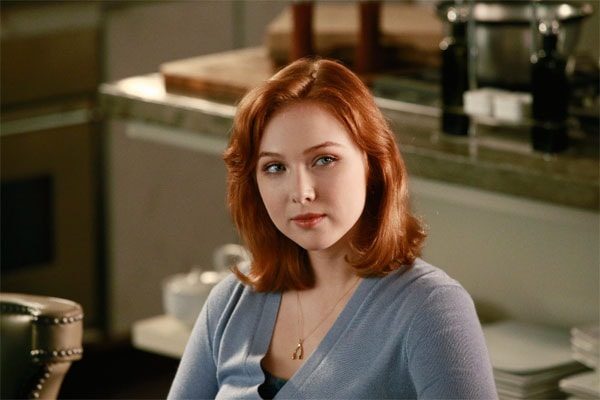 Molly C. Quinn portraying her role in the series Castle, Image Source: IMDb.
Apart from films and television series, Molly has appeared in a music video, Release the Panic as well. The video games, The 3rd Birthday and Artifact also feature her. She has also voiced in podcasts. Her achievements include 'Best Newcomer, Short Film' award at the Monaco International Film Festival in 2009, for her outstanding work in the short film The Sacrifice (2009).
We are sure that Molly must have received a considerable sum of money for her work in many movies and TV series.
Family And Relationships
Molly Quinn's father is Tom Quinn, and her mother is Dianne Quinn. She is an animal lover. She has two dogs as her pets, and one of them is named Pikachu.
View this post on Instagram
Molly C. Quinn is dating her boyfriend Elan Gale who is a television producer. If you go through Molly C. Quinn's boyfriend's Instagram highlight, there is a  very high possibility that you will agree these two make one of the sweetest couples in the world.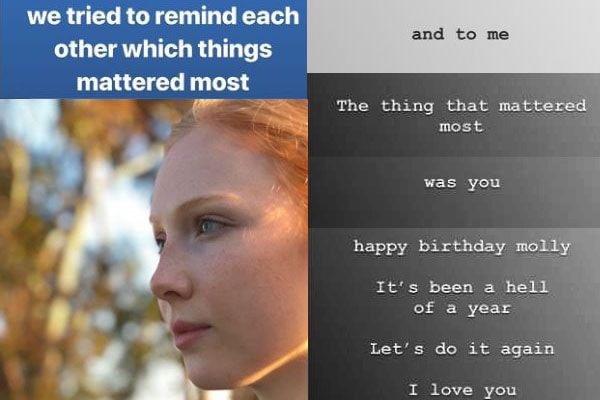 Elan Gale's Instagram Highlight. Image Source: Instagram/ theyearofelan.
It is evident that Molly and Elan have one of the most special relationships ever. They know it better than us and who is to tell if they aren't trying to move their relationship to the next level? But there has not been any official word about this. So let's just hope for the best of the couple and hope that we get to hear more from them.
For more Entertainment, Biography and Articles, stay tuned with Superbhub.