Ashley Graham, an American Model was born on October 30, 1987, in Lincoln, Nebraska, U.S. Graham is one of the most popular plus-size model in Modeling Industry who has ruled the cover pages of major Fashion Magazines around the world.
Ashley, the fashion Industry pro, is known for her body confidence and accessibility. She has succeeded to establish herself as plus-sized model far from the impossible standards set by the fashion Industry.
Graham who was diagnosed with ADD and dyslexia began her career from I & I agency in 2000. In 2001 Ashley signed a deal with Wilhelmina Models after attending a model convention. Then she was signed to various major fashion industries.
Recently, Graham worked as a judge on America's Next Top Model in cycles 23 and 24. She has been working as a modeling coach in different sectors with an aim to show aspiring models how modeling is done.
Net Worth, Salary, and Earning of Ashley Graham
People usually think that a professional model earns millions of net worth. Top supermodels like Gisele Bundchen has a net worth of $360 million whereas the Net Worth of this stunning plus size model is $6 million.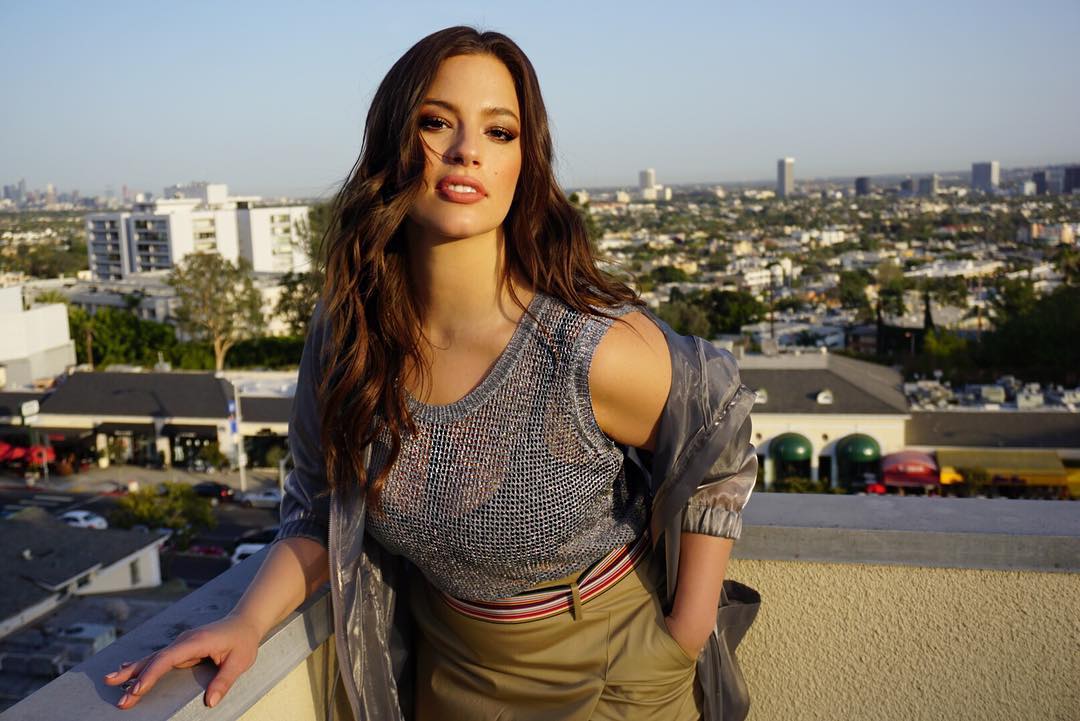 Ashley Graham posing in a marina Rinaldi outfit.
Image Source: Instagram/Ashley
The Net Worth of Graham is $6 million as per 2018 she but made $5 million in 2017 as said by Forbes. Top models like her such as Kendall Jenner, has a net worth of $18 million as of 2018.
Ashley, who was listed as world's highest earning model in 2017 by Forbes, gets her salary by appearing on magazines cover and television shows. She had once appeared as a modeling coach on MTV series, Made.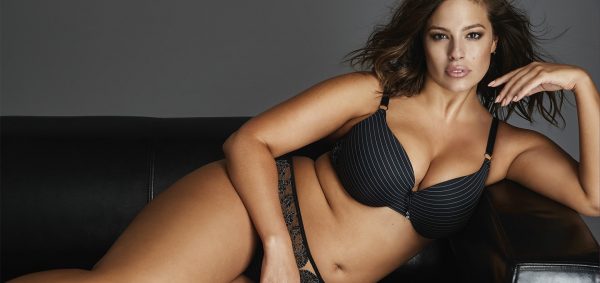 The plus-sized model posing for the advertisement of lingerie collection.
Image Source: Ashley Graham collections
Personal Life
Ashley, who is 30 as per her birth date, has two sisters. She was raised by her mother Linda Graham, a licensed marriage, and family therapist. Her mother is a role model for her as she supported Ashley in every rise and fall of her life.
The 5 ft 9 1⁄2 in. model tied her knot with Justin Ervin, a cinematographer in 2010. Ashley's family especially her grandmother was against her interracial relationship with Ervin but later they succeeded to bring the family around.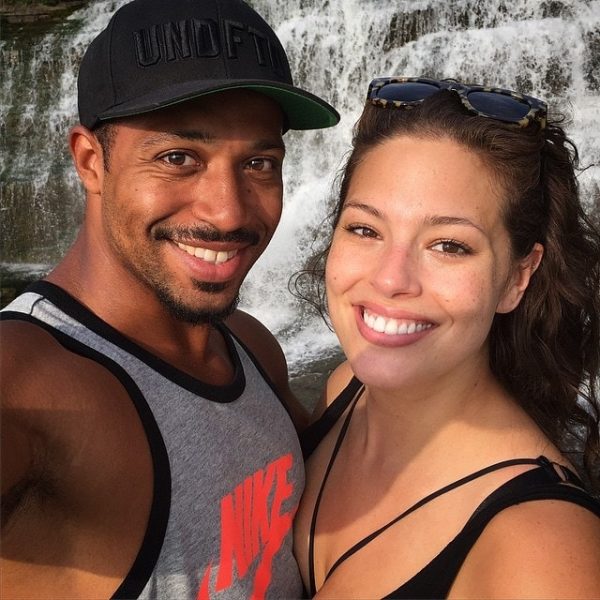 Model Ashley Graham outing with her husband Justin.
Image Source: WooPlus
Ashley met her husband Justin in 2009 while volunteering at a church in New York City. The size-16 model has written about her relationship with her husband in her book "A New Model: What Confidence, Beauty, and Power Really Look Like".
The married couple lives on two different coasts. Graham's residence is in New York city whereas Justin works and stays in Los Angeles. Despite living far from each other, the two are able to make their relationship work for seven years. The couple has planned to have kids after some years.
Family Support
At the age of 19, Ashley had given up her hope in her career in Fashion Industry and was all ready to leave the industry. But her mother Linda didn't let her fall down and leave what she loved which encouraged her to continue in modeling.
Now with her mother's support and her dedication to work, she has achieved her goal. She knows what she needs to do to reach her destination. Next, she wants to be an Oprah as she is already a pro in TV hosting jobs.
She is about to start an Ashley Graham parent company in order to manage her design projects in future.
Visit SuperbHub for more celebrity News, Biography, and Entertainment