Binge-watching on Netflix is something no one can resist, especially on weekends. And with so many new shows always popping up, hardly anyone can blame them. Some shows were so thrilling that fans were ecstatic when a second season was dropped. One of these shows is Lost In Space. 
The show has been loved by fans and viewers, and there is much to learn about the cast members. One of the leading members of the crew is Mina Sundwall. Let's find out all there is to know about her.
Beginning To Act
Actress Mina Sundwall is someone whose acting skills can be appreciated, but despite being extremely famous for Lost In Space, it's not the only show Mina is known for. Mina began acting from a young age and made her first appearance in the short movie Objects in Mirror Are Closer Than They Appear released in 2010.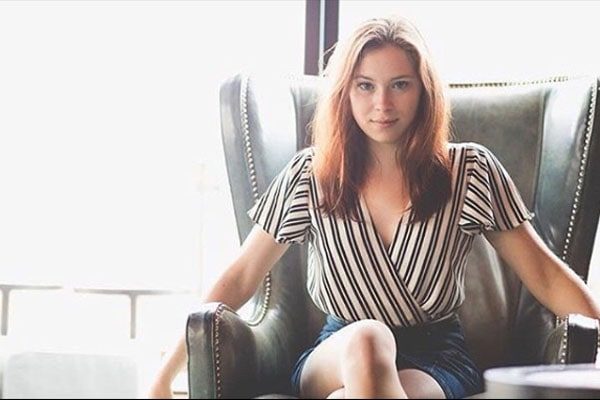 Mina made her first appearance in a 2010 short movie. Image Source: Mina's Instagram.
What many people don't know, however, is that Mina Sundwall's first appearance on TV was much before that. According to IMDb, Mina made her first appearance at the age of only eight months and played the role of a kidnapped baby. This goes to show that Mina was born with a whole lot of acting in her blood.
Between Objects in Mirror Are Closer Than They Appear and Lost In Space, Mina has been a part of other TV shows and movies like Law & Order, Maggie's Plan, and Freeheld. Aside from these, Mina is also part of a 2020 short movie titled Emma, which is currently in its post-production stage.
Family And Childhood
The half-Italian half-Swedish actress Mina Sundwall was born on the 23rd of October in 2001. Mina Sundwall's family includes herself and her parents Fredrik Sundwall and Nadia Leonelli.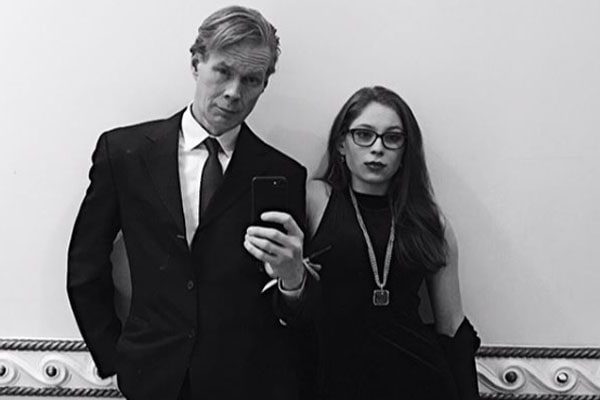 Mina Sundwall with her father, Fredrik Sundwall. Image Source: Mina's Instagram.
Mina was born and raised in New York and has spent a part of her childhood in Europe. Besides acting, there are many things in which Mina Sundwall's talents shine bright. These include good vocal skills and singing as well as enjoys cooking calling it 'Zen.'
One more fact about Mina is that she has a beautiful dog. In an interview with Thrive Global, Mina revealed that she needs her dog to thrive on set. Mina Sundwall's dog loves the heater in her trailer. And by the time Mina is back from the set, her dog becomes all fluffy and snuggly.
Net Worth And Source Of Income
Talent is followed by success, and it may be the perfect words to describe Mina Sundwall. Despite being a relatively new actress, Mina has achieved quite the success. In fact, the second season of Lost In Space became the third most popular series of 2019 within the first week of its release.
As for her earnings, Mina has earned most of her money from her career as an actress. According to several sites, Mina Sundwall's net worth is estimated at $250 thousand. And fans hope that soon, Mina's net worth will rise through the roof very soon.
Relationship Status
For all the single guys out there, you would be happy to know that Mina Sundwall's relationship status is single. Mina keeps her focus on her work and is not in a relationship.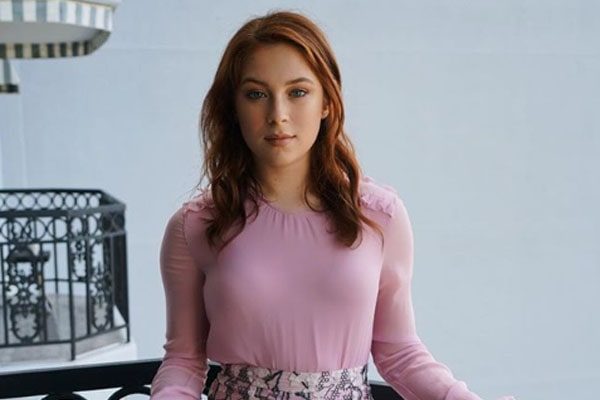 Mina likes to focus on her career and not on her relationship. Image Source: Mina's Instagram.
In fact, not only has Mina never been in a relationship, there have been no rumors of the actress dating anyone either. Maybe if you are fortunate enough, you might get a chance to meet the actress, and a lucky break may make you Mina Sundwall's boyfriend.
But until then, Mina's fans wish her a successful future in her career and relationship.
Loves Tattoos
Among the many things that Mina Sundwall loves, tattoos and freedom are two of them. And this can best be proved by Mina Sundwall's tattoo. Well, Mina has a tattoo on her back, which is a pair of wings, and she is proud of them.
View this post on Instagram
The wings might be the only tattoo for now, but being the tattoo lover that she is, we might hear news about some new tattoos very soon. But until then, Mina Sundwall's fans can enjoy and binge-watch the episodes of Lost In Space.
Don't Forget To Follow  SuperbHub For More Updates On Celebrity Entertainment, News, And Biography.