Marinelly Vaslon is a actress who has played in a few movies. The French actress, Marinelly Vaslon, who studied English, German and Spanish before moving to Paris to apply in the school of drama, has a Net worth of $200 thousand. Vaslon has played in few dramas and movies, including a small role in a Bollywood movie Befikre.
The 1.74 m  tall actress, who has a very charming face, owns a theatre company named Boss'Kapok. This French actress has kept her personal information very exclusive including her date of birth. Hence determining her age would be difficult. There is also not a small sign of her affairs and relationships. Vaslon might have been keeping her relationship status private, or the French actress could be single as well.
Net Worth and Earnings of Marinelly Vaslon
The French-born actress, Marinelly Vaslon has an estimated net worth of around $200 thousand. Her earnings include income from the movies she has played and some good theatre dramas.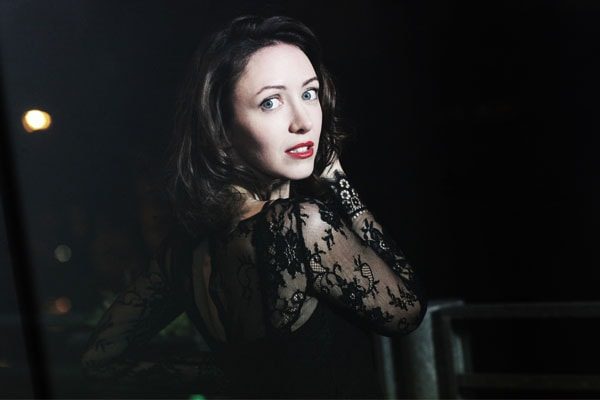 Marinelly Vaslon is worth an amount of $200 thousand.
Image Source: IMDb
Vaslon is a traveller and is always enthusiastic about new opportunities. Marinelly Vaslon made her debut in acting from The Egg, a play by Félicien Marceau (2011). Marinelly Vaslon, who spent four years in Eva Saint Paul's theatre school to learn drama, is known to portray a broad variety of characters. Her characters range from a rock'n'roll cougar barmaid, a naiad, to even a hot-tempered Parisian girl. The credit of her money also goes to her versatility.
View this post on Instagram
Valson, in 2015, joined the cast of the television series On Va En Parler (2015) as Hélène, who was one of Dr Chardon's eccentric patients. The beautiful French actress, Marinelly Vaslon has been featured in the movies like Night Fare (2015) by Julien Seri, Fleur de Tonnerre (2017), a film based on a true story of a poisoner in the 19th century, and Befikre (2016), which was a Bollywood movie shot in France.
Besides, Marinelly Vaslon also owns a theatre company, Boss'Kapok with her fellow actress Joyce Franrenet which allowed more than a dozen plays to come to life. Vaslon has been able to earn herself pretty good money in her career.
Movies and Theatres
Marinelly Vaslon loves this industry and thus does not hesitate in playing any role that she satisfies her. She has played in a few films and some short movies as well. Vaslon has also appeared in some television series and a music video.
View this post on Instagram
Some of Marinelly Vaslon's projects include Night Fare (2015), Fleur de Tonnerre (2017), and Befikre (2016). Vaslon has also played some short movies like Le Voyage De Cassandre (2016), Blue Ballet (2015), Louis La Nuit (2014), and Face B (2014).
Vaslon has played in Nicolas di Francesco's music video The Outline Of Our Lives in 2017. The television series in which Vaslon has acted include Liang Sheng by Chun-Chieh Liu in 2016 and On Va En Parler in 2015 by Raphaël Mulot.
Boyfriend, Relationships, and Affairs
Because of Vaslon's subtle profile, there is not much information regarding her relationship status. The beautiful actress might have kept her romance life separate and under the radar from her professional life.
For more News and Entertainment: SuperbHub