Marcella Samora is the mother of the Queen of Tejano music Selena Quintanilla Perez. Selena was her third child with husband Abraham Quintanilla. Besides Selena, Marcella has two more kids, daughter Suzette Quintanilla, and Abraham Issac Quintanilla III.
The mother of singer Selena Quintanilla, Marcella Samora was born on 17th July 1944. The American nationality holder Marcella Samora's parents were from different States of the United States. Her mother was from Colorado whereas her father was from Texas.
Marcella Samora Net Worth and Earnings
The half-Mexican American and a half- Cherokee Indian Marcella Samora's Net worth is $500,000. She frequently helps her kids and husband who are linked with the American Entertainment Industry.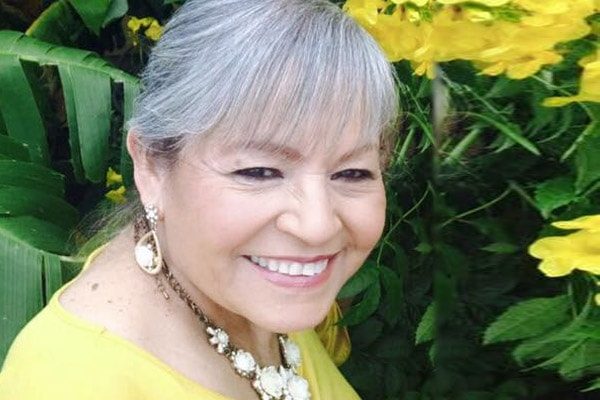 Marcella Samora is the mother of late singer Selena Perez.
Image Credit: Facebook/ Suzette Quintanilla
Samora's husband Abraham Quintanilla has a Net worth of $10 million which he amasses from his work as a songwriter and record producer. Moreover, Samora's children are also the famous personality of the music industry earning a massive sum of money.
Marcella Samora married
The 74 years old Marcella Samora walked down the aisle with musician Abraham Quintanilla Jr. on 8th June 1963. The lovebirds met in 1961 while Quintanilla was on his military duty at Joint Base Lewis-McChord. They dated each other for almost two years and decided to tie the knot in 1963.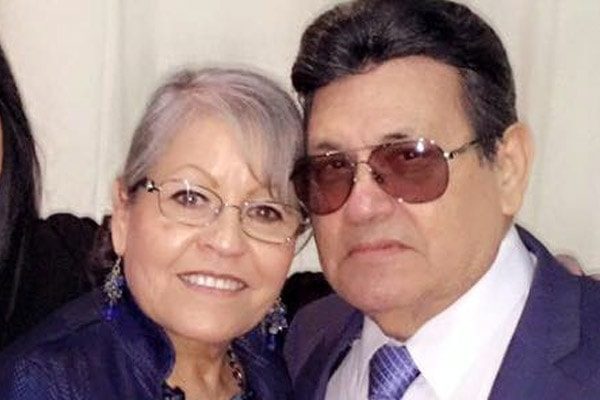 Marcella Samora is happily living with her long-time spouse Abraham Quintanilla Jr. Photo Source: Facebook/ Suzette Quintanilla
Samora's husband is a songwriter, singer, and a record producer famous for his works with the labels Falcon, Bernal, Epitome, and J.W. Fox.
Marcella Samora's Kids
Samora is the mother of three children, a son, and two daughters with spouse Abraham Quintanilla. She welcomed her first child, a son Abrahan Issac Quintanilla III on 13th December 1963. After the birth of their son, the Quintanilla family relocated to Corpus Christi from Washington.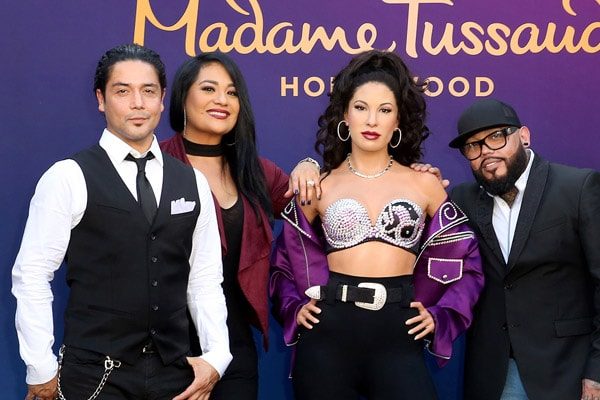 Marcella Samora's daughter Suzette, son A.B. Quintanilla III, and her son in law Chris Perez clicked a photo with Selena Quintanilla's wax figure. Photo Credit: Billboard
On 29th June 1967, Marcella became a mother of her second kid, a daughter Suzette Michelle Quintanilla. Then Samora along with her two kids and husband moved to Lake Jackson, Texas for better job opportunities.
After moving to Texas, Samora became pregnant with her third kid. The doctor told her that she is going to deliver a son. But on 16th April 1971, Samora gave birth to a daughter whom they named Selena Quintanilla.
Selena Quintanilla's death
The youngest daughter of Marcella Samora and Abraham Quintanilla followed her father's footsteps in the American Music Industry. Getting full guidance from musician father, Selena had established herself as a successful music personality in the American Music Industry.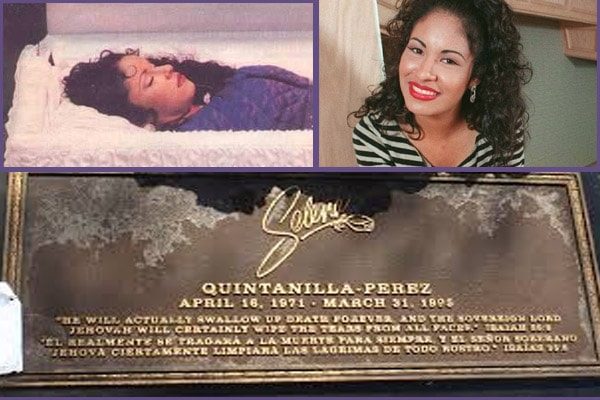 Marcella Samora's youngest daughter Selena Quintanilla Perez died on March 31, 1995. Image Source: Pinterest/Nueva Mujer/Picssr
Selena Quintanilla was titled as the Queen of Tejano music. She was the most celebrated Mexican-American entertainer of the 20th century. But the wife of Chris Perez, Selena could not cherish her life for long. The manager of her boutique Yolanda Saldivar shot her to death on 31st March 1995.
After the death of the youngest daughter, Marcella Samora fought alongside her family for the Justice for her daughter. Also, she along with her family members fought for the Conviction of Selena's murderer. Samora, her family, and Selena's widower Chris Prez run The Selena Foundation in memory of Selena. It works for the welfare of young children.
Facts about Marcella Samora
---
Marcella Samora's remaining two kids, Abraham III and Suzette serve in the American Music Industry.
She has an impressive height of 160cm.