Lonnie Chavis is the Little Randall of the NBC's hit series, This is Us. Having portrayed the role of Mandy Moore and Milo Ventimiglia's onscreen son, Lonnie Chavis became fan favorite in just one season of the show. After the show, Lonnie is involved in other projects along with a feature film. Lonnie Chavis net worth thus is amazing.
After all, he is known to have charged $1000 per day for his show, White Famous. And even more in his upcoming projects.
Lonnie Chavis was born on November 23, 2007, in Downey, Southern California which makes his nationality American. His real life parents, mother Najah Chavis and father, Lonnie Chavis Sr. is proud of him. Because Lonnie in a very small age has become a celebrity and fan favorite child actor.
Chavis has two siblings, with another brother coming soon to be the part of his family. Adorable Chavis didn't just start working as a child actor all of a sudden. He showed interest in television since he was 4.
Lonnie Chavis started his career at the age of 6, as he showed interest in acting. It all started when Lonnie at age four pointed towards the TV and said his mom that he wants to be on the TV.
Lonnie's mother Najah sensed that her boy can certainly be on the TV, and began submitting his photos for commercial opportunities and modeling. Later, he was discovered by a theatrical agent, and his passion for acting thrived once he began for an audition for television and films.
When Lonnie was just eight, he played his first recurring role on NBC's hit drama series, This Is Us.  In the series, he performed exceptionally well with his onscreen parents Mandy Moore, and Milo Ventimiglia. Sterling K. Brown later played the adult version of Randall in the show.
Moreover, American actor, Chavis shot a pilot for Showtime titled White Famous in September 2016. The legendary Jamie Foxx had produced the show.
His acting is so good as he plays the role of 'Trevor,' the bright and appealing, young son of Floyd, which was performed by famous comedian Jay Pharaoh.

In addition to his successful career, Lonnie Chavis was assigned as a cast in a Disney flick known as "Magic Camp" starring Adam Devine and Jeffrey Tambor.
As mentioned earlier, Child actor Lonnie Chavis is the son of Najah Chavis and Lonnie Chavis Sr.
The young boy loves to swim, play video games and work on his dance skills and wear matching dress with his dad and brothers. He is currently living in Long Beach, California with his parents and two brothers.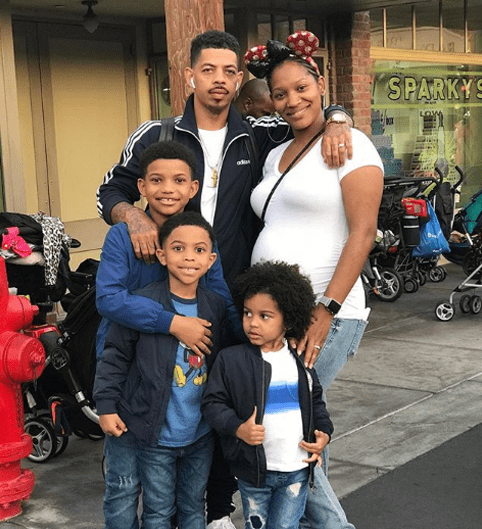 Lonnie Chavis's real family: Chavis with pregnant Mother Najah, father Lonnie Chavis Sr. and two brothers. 
Source: Lonnie Chavis's Instagram
Lonnie was once nearly kidnapped in 2016 when some masked men tried to capture him. However, he was safe because he managed to escape from him. Brave boy indeed!
Lonnie Chavis net worth is huge as compared to his age. He usually earns thousands of dollars from his acting career. According to TMZ, Chavis receives $1,000 per day.
According to the contract of Magic Camp, The young boy was guaranteed $14,368 for 14 days of work in series. Moreover, he receives $3,563 a week for any extra shooting. His daily income is calculated to Lonnie Chavis net worth.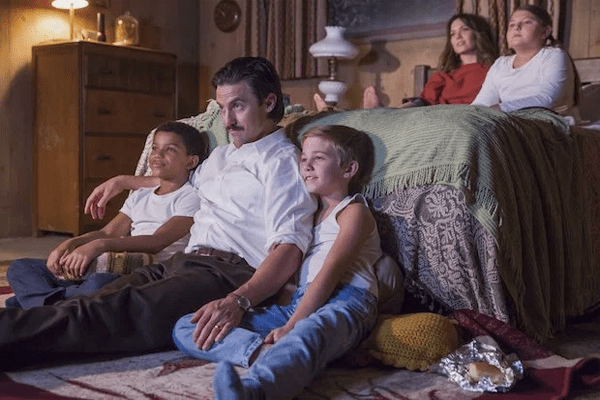 Lonnie Chavis family in "This Is Us." Lonnie Chavis net worth eventually started with this drama series. 
Image source: TV Line
Furthermore, he also starred in White Famous including 'SNL' alum Jay Pharoah, where he makes $10k per episode. The shoot usually takes more or less than ten days, which means he earns $1000 per day. The boy is really born to be a star and his performance, earnings proves it. Lonnie's account is monitored by his mom and his schedules, events, shooting is managed by Randy James Management.
For more update regarding celebrities Biography and Entertainment be tuned with SuperbHub.