Lilly Singh is a Canadian YouTuber, vlogger, author, and a singer. She is known by her YouTube channel name Superwoman and is one of the highest paid YouTubers in the world.
Lilly's YouTube channel IISuperwomanII has a massive amount of subscribers with over 13 million and received over 2 billion video views as of May 2018. She is ranked in 10th position in Forbes' highest-paid YouTubers list. She also has a second YouTube channel called Superwoman Vlogs, which is very popular too.
The award-winning YouTuber Lilly has written two books, her most popular being How to be a Bawse. She has also featured in music videos and movies and has also had concerts of her own.
Early Life
Lilly Singh was born on 26 September 1988 in Scarborough, Ontario, Canada. Her parents moved to Canada from Punjab, India. She attended Mary Shadd Public School, followed by Lester B. Pearson Collegiate Institute. She finally graduated from York University with a B.A. in Psychology.
Lilly also developed a strong connection with her native Punjabi heritage by frequently visiting India. She started making Youtube videos as a way to tackle her depression.
Net Worth
Main article: Lilly Singh Net Worth
Lily Singh's net worth is $16 million, as per Celebrity Net Worth. Her main source of income is her YouTube channels. She made $10.5 million in 2017 and was the 10th highest paid YouTuber in the world, as per Forbes.
Lily also makes money from her acting roles and music videos. She reportedly made millions from her world tour "A Trip to Unicorn Land".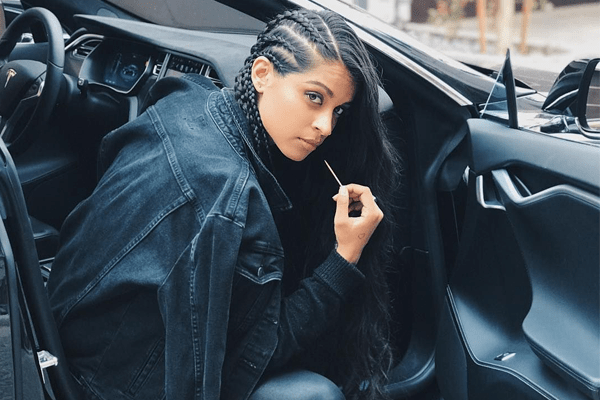 Lilly Singh's lovely Tesla Model S, Image source: Pinterest
She also has endorsements with brands like Pantene and Calvin Klein. She also owns a lovely Tesla Model S, same as Will Smith and Matt Damon.
Career
Youtube Career
Lilly started her first YouTube channel IISupeerwomanII in October 2010. She took the nickname Superwoman because of her belief that she has an invisible S on her chest that makes her capable of doing anything. On her YouTube channel, she mostly reacts to controversial videos as well as posts satires about our day to day activities. Punjabi culture is seen heavily in her videos.
Her YouTube channel has amassed a massive  13.6 million followers along with 2.5 billion video views. Her channel is amongst the 100 most subscribed channels in the world. Her most successful video is How Girls Get Ready, which has 26 million views.

Following the success of her first YouTube channel, Lilly started her second YouTube channel titled SuperwomanVlogs in December 2011. She posts videos about her day to day activities on the channel. The channel is hugely popular as well with almost 2.5 million subscribers and 341 million views.
Acting and Music
Along with being a YouTube personality, Lilly also has tried her hand in music and acting. She appeared in Speedy Singhs and Thank You as a background dancer. She further appeared in movies like Dr. Cabbie, Bad Moms and provided her voice for Ice Age: Collision Course. She is also set to appear in HBO's Fahrenheit 451, portraying the role of Raven.
Along with acting, Lilly has sung songs like Hipshaker, #LEH, and Mauj Ki Malharein, the latter of which was featured in the movie Gulaab Gang. She also released a visual music piece called "Voices" in 2016 on YouTube.
Lilly has also done music tours. She did a world tour titled "A Trip to Unicorn Island" in 2015, which collaborated on music, singing, dancing, and comedy. The world tour covered USA, Canada, Dubai, Hong Kong, and India amongst others.
Books
Lilly has also written 2 books. Her first book was titled Toxic Relationships and was released in 2015. Her second book, How To Be a Bawse: A Guide to Conquering Life, was published in 2017 and was highly successful.
Over the course of her career, Lilly was won Countless awards. She has won the Teen's Choice Award, MTV Fame award, People's Choice Award, and the Streamy Award.
Personal Life
Lilly currently resides in Harnock, Los Angeles, where she has been living since 2015 when she bought a Spanish-style house for $1.5 million. She has a sister named Tina.
Lilly is in a relationship with fellow YouTuber Yousef Erakat. Yousef is an Arab-American Youtuber and the two have been dating since late 2o15.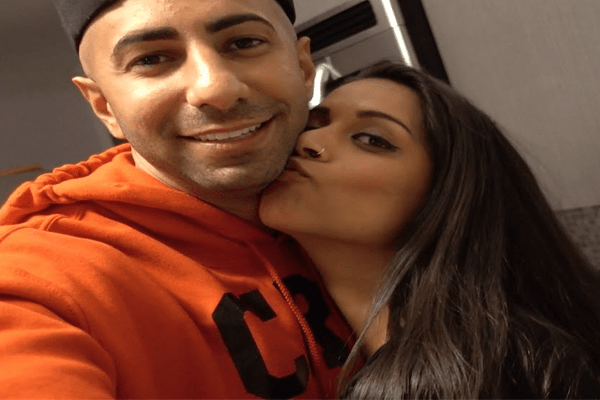 Lilly Singh's boyfriend is Yousef Erakat, Image source: Celeb Closet
Lilly is a humanitarian and has led campaigns like "Girl Love" and is the Goodwill Ambassador of UNICEF since 2017. She was listed in the Forbes Top Influencers List under the category entertainment.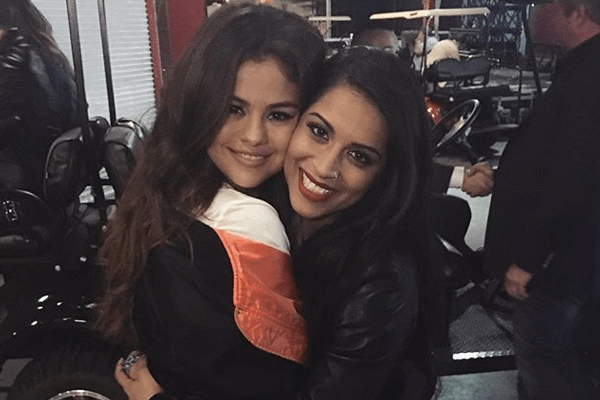 Lilly Singh and Selena Gomez are close friends, Image source: Pinterest
Lilly is friends to a lot of high profile celebrities like Dwayne "The Rock" Johnson, Selena Gomez, Priyanka Chopra, and many more, all of whom have featured in her videos. She is particularly close with Selena Gomez, and also takes The Rock's daughter for ice-cream.
For more News and Entertainment, visit SuperbHub.