Laura Allison Wasser is one of the famous American attorney specializing in divorcing high profile marriages. Also known as "Disso Queen" named by TMZ, and for her work on Liar Liar in 1997, and Access Hollywood in 1996, Laura has solved many divorce cases for celebrities.
Angelina Jolie, Ryan Reynolds, Johnny Depp, Christina Aguilera, Ashton Kutcher, and more renowned celebrities are her clients. Successful attorney Laura Wasser net worth is thus estimated around $10 million.
Laura Allison Wasser( L.A.W)  is the cousin of Jason Hervey of The Wonder Years (1988). She was born on May 23, 1968, in Los Angeles, California. Laura is the daughter of attorney Dennis Wasser, who was also hired by celebrities like Tom Cruise, Steven Spielberg, and Clint Eastwood.
Laura completed her graduation from Beverly Hills High School in 1986. She also lived abroad for a year in high school, The American School in Switzerland.
Wasser attended University of California, Berkeley, to complete B.A in Rhetoric. Later, she earned a law degree from Loyola Law School in 1994. Laura Wasser then passed The State Bar of California in December 1994.
In 1995, Laura Wasser at age 26 joined her father Dennis Wasser's law firm, Wasser, Cooperman and Mandles. Her father co-founded the firm in 1976. And she still is the partner of the firm. The legal company specializes in providing legal help and advice to athletes, multimillionaires and celebrities who want to get married or divorce.
The year when she started her career, she solved her own divorce case for her marriage that lasted for a year.  Laura started working at a disability-rights law firm. But, she decided to shift to a better paying career with help of a mentor, David Rosenson. He was her father's late partner. Her decision certainly led to today's Laura Wasser net worth.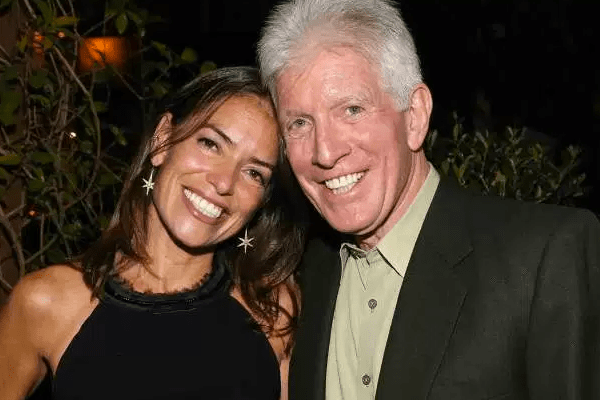 Laura Wasser with attorney father Dennis Wasser. 
Source: Heavy
While working in low-profile cases, Laura Wasser got a big break in 2001 when she with Johnnie Cochran worked in a team to solve Stevie Wonder's case. American musician, Stevie Wonder was filed Palimony Suit of $30 million by his ex-live-in girlfriend. Laura worked really well and the case was solved through mediation.
After that Laura Wasser's net worth was set to soar high as the Hollywood door was open to her. Laura has handled and solved a number of high-profile marriage dissolutions, including celebrity Angelina Jolie, Ryan Reynolds, Hilary Duff, Britney Spears, Denise Richards,  Johnny Depp, Nick Lachey and more.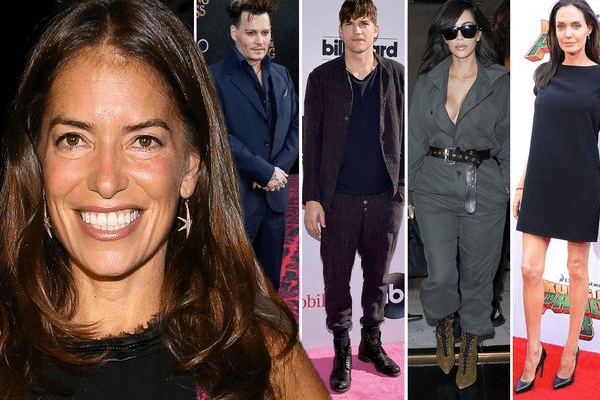 Celebrities' Divorce Lawyer: Laura Wasser. Source: Daily Mirror
According to TMZ, Wasser filed divorce paperwork for Vanessa Bryant, wife of NBA superstar Kobe Bryant on December 16, 2011.
Wasser was also hired by actress Megan Fox in August 2015, to represent her divorce from Brian Austin Green. She had also served with her father as an on-set legal consultant for the movie, Liar Liar.
A complete Divorce Solution, Laura is also the founder of "It's Over Easy", an online divorce service in Los Angeles.
Her company replaces outdated divorce practices with a seamless online divorce solution. The associate provides assistance with a resolution which is less devastating to families and their finances.
After her marriage with a man from Spain, Laura Wasser was involved in relationships with two men. She has two sons, Luke and Jack, from her previous affairs with her ex-boyfriends.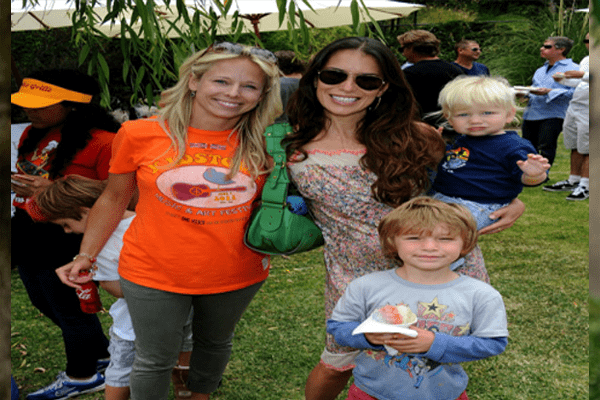 Laura Wasser with her two children; Sons Luke and Jack. Image source: Tumblr
After Wasser divorced a man she was shortly married in 1993, she is unmarried. And doesn't want to tie knots or be someone's spouse.
Laura Wasser net worth is estimated at $10 million, as she generally charges the client above $850 per hour and takes $25,000 retainer fee.
Attorney Laura is the Hollywood's favourite Jewish divorce Lawyer, who earn a massive amount from her professional career.
Moreover, Laura Wasser also represented actress Angelina Jolie's lawyer, who split with her husband Brad Pitt. And she was paid a massive amount of cash from the divorce settlement, which is calculated to Laura Wasser net worth. well, this is not the first time Jolie employed her. She had hired Laura also while having divorce with her ex-husband Billy Bob Thornton.
Laura is currently living with her two children in the house that cost around millions of dollars. The house is located in the city of Los Angeles. And she loves to travel from her car.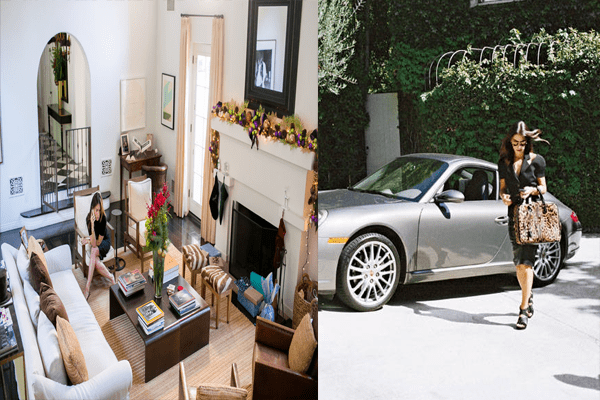 Laura Wasser net worth includes her car, top dollar house and earnings from her company. 
Image source: Pinterest
Furthermore, she earns a considerable amount from her company  "It's Over Easy".Brady Centre Advocate Award winner, Laura is also a divorce book author. Writing, It Doesn't have to be that way, Laura earned both fame and money. The book is worth paying a good price for it.
Stay tuned with SuperbHub, for more Celebrities Biography.