Kristopher London is a British American Youtuber who was born on April 3, 1993, in London, England.  His real name is Kristopher Obaseki. After giving up on his dreams of being a basketball player because of his medical issues,  Kris launched his YouTube channel "JustSayItMmokay"  on August 9, 2012, later, which was changed to Kristopher London.
The talented Kristopher London's net worth is estimated at $900,000. He has posted a wide variety of comedic content in his channel including rants, reaction, and stories. Kristopher London is also a part of NBA 2k-focused web Group 2Hype. He has also collaborated with fellow YouTuber Timothy DeLaGhetto and appreciates his sense of humor. He has also stated that Timothy inspires him a lot.
Kristopher is also in a relationship with his girlfriend Bri Martinez.
Net Worth and Earnings
As mentioned above, the YouTuber, Kristopher London's net worth is estimated at $900,000.  He runs his self-titled channel and also a gaming channel named LSK.
Since then, Kristopher's main channel has reached 1.8  million subscribers and over 300 million views as of May 2019. According to Social Blade, his main channel generates an estimated income ranging from $12.9K – $206.5K yearly.
As for Kristopher's gaming channel, LSK has reached over 800,000 subscribers and generates an estimated income ranging from $1.1K – $17.7K.
Kristopher London also worked with big brands like Reebok, Universal Studios, Invisalign Clear Aligners, Finish Line and many more. We are sure that he must have earned a lot by working with the big brands.
Earnings From Merchandise
Alongside his career as a YouTuber, Kristopher has also got his own merchandise. It even offers a T-Shirt with LSK logo which you can buy it for $24.48.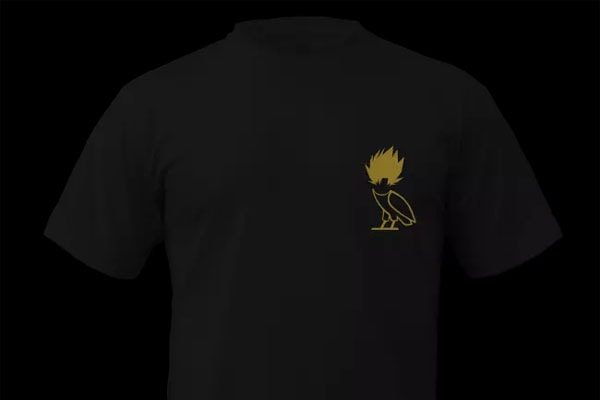 Kristopher London's T-Shirt with LSK logo.Image source: Spread Shirt.
Not just a T-shirt, Kristopher also provides other goods such as a cap and socks.
Kristopher London's Basketball Career
Kristopher London is also a former basketball player who had a decent career at the university level. He played basketball for Division I's Oral Roberts University in Tulsa, Okla. But due to his heart condition, he was redshirted and could not be cleared to play for ORU.
After that, Kristopher went to London, where he saw the doctor and was cleared to play after two weeks.

After he returned back to the United States from London, he got his nickname "Kristopher London" which was named by his friends.
Family, Relationship, and Girlfriend
Kristopher was born to parents Mychaer Obaseki and Lorri Obaseki. He also has got a sister named Olivia Michaha Obaseki.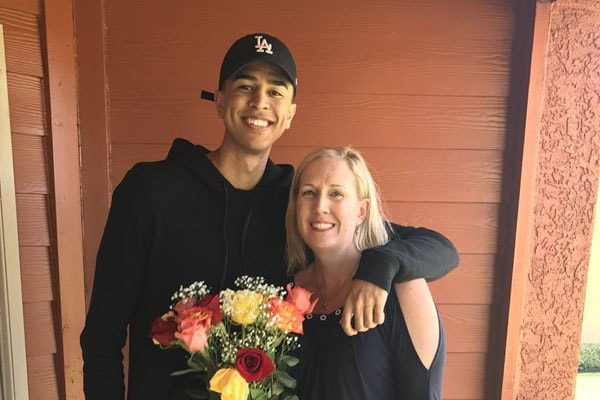 Kristopher London and his mother Lorri Obaseki. Image source: Pinterest.
Talking about his love life, well, Kristopher has a gorgeous girlfriend named Bri Martinez. Kristopher London's girlfriend Bri Martinez is from Portland, Oregon and is a model and a social media personality.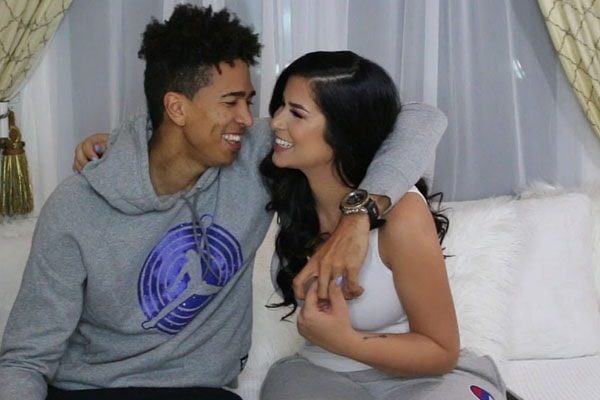 Kristopher London loves his partner Bri Martinez a lot. Image Source: Pinterest.
Medical Issues of Kristopher London
Since Kristopher has a height of  6'11", he wanted to be a professional basketball player.
View this post on Instagram
However, he had to let go of his dream of being a professional basketball player due to medical issues like knee surgeries, heart issues, and concussions.
For more News, Biography and Entertainment keep in touch with us on SuperbHub.