The only daughter of Alabama football coach Nick Saban, Kristen walked down the aisle with her childhood love, Adam Setas. The Financial Advisor for Merill Lynch, Setas and Saban tied their knot on May 2015.
The 24-year-old Kristen was sued by her former close friend, Sarah Grimes over a fight they had while attending college in 2010. Grimes filed a lawsuit demanding monetary damages from Kristen Saban.
Wedding and Relationship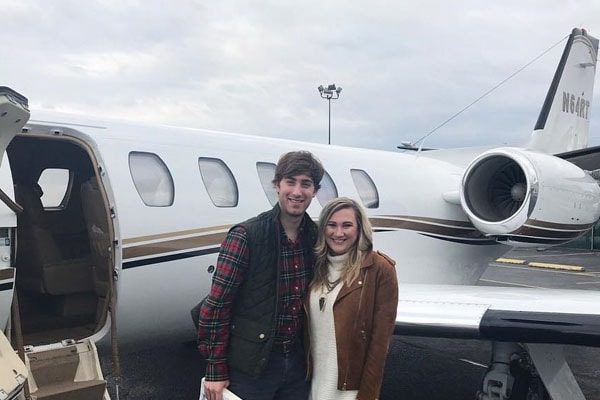 Alabama football coach, Nick Saban's daughter, Kristen Saban is the wife of Adam G. Setas. Image source: Kristen Saban/Instagram
The daughter of Alabama football coach, Kristen Saban walked down the aisle with Adam Setas. The adorable lovebirds, Saban and Setas, have known each other for almost their entire lives and are still willing to spend the rest of their lives together. The lovebirds tied their knot on May 2015 and celebrated their reception at Denny Bryant Stadium.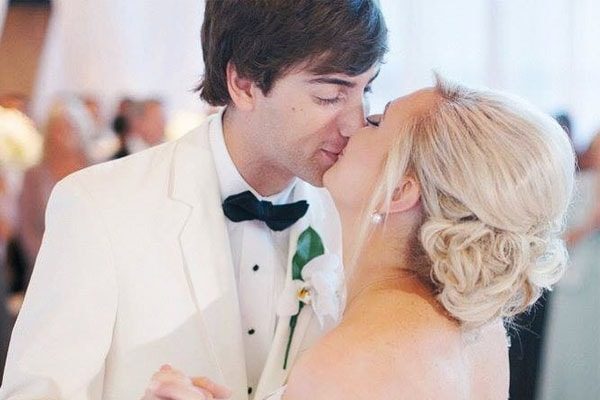 Kristen and her now-husband, Adam walked the aisle on May 2015.
Image source: Kristen Saban/Instagram.
The lovebirds, Kristen and her partner, Adam, are together since the couple was just five years old. The parents of the couple would take turns carpooling the two to preschool.
Despite having several twists and turns in their relationships, Kristen and her husband share a strong and intimate relationship. Kristen has been involved in various rumors including the story that claims that Kiffin slept with Kristen. The rumors are completely unverified and most probably fake.
Lawsuit Against Kristen Saban over 2010 Fight
 Sarah Grimes sued the coach's daughter, Kristen, in Tuscaloosa County over a fight they had while attending college in 2010. According to the lawsuit, Grimes suffered lasting injuries during the brawl, which evidence showed began over a post on Facebook after a night of drinking.
The arguments during a hearing and court documents showed the two women got into a fight at Saban's apartment after Kristen posted " No one likes Sarah yayyyyy!" on Facebook. The one-time close friends, Sarah and Kristen, came to blows after a night of arguing. Furthermore, Sarah banged on Kristen's bedroom door demanding the post be deleted. Eventually, the small fight escalated to pushing and hair pulling.
Grimes accused Saban of breaking her nose and concussing her during the fight. Shortly before the statute of limitations prohibited her from doing so, Sarah filed a lawsuit in 2012 seeking monetary damages from Kristen.
Brother and Parents
View this post on Instagram
The Alabama graduate and former student assistant for the Crimson Tide football team, Kristen Saban is the daughter of the famous Alabama coach, Nick Saban. The proud daughter of Nick and Terry, Kristen is the sister of brother Nicholas Saban. The wonderful family shares a strong and intimate bond and are often together.
SuperbHub for News and Biography.