Famed American rapper and singer, Kodie Shane was born on October 28, 1998, in Atlanta, Georgia, United States. She is best known for her solo album Young HeartThrob.
Kodie Shane's net worth hasn't been revealed yet. She was born to father Danny C. Williams and mother Hope William. She grew up with siblings; Lil Wop 17 and Brandi Williams. She is in a relationship with her partner Skye Morales.
Net Worth And Earnings
Previously mentioned, the rapper is yet to reveal details about her fortune. However, some sources suggest that Kodie Shane's net worth was $100,000 in 2018. And we believe that she must have amassed herself a hefty amount of wealth from her career as a rapper.
Alongside, Kodie also makes a massive amount of money from her endorsement deals. Also, she has her own website, where she sells her album song and also she owns her official merchandise store where we can find different fashionable items as well as it contains detail about her upcoming concerts. No doubt, she earns enormous from the sales of her products.
Furthermore, Kodie Shane also earns from her album sales and also from her concert tours.  She has released many albums to date and here are some of her albums with their respective prices:
Big Trouble Little Jupiter- $9.49
Stay Tuned- $5.94
Young HeartThrob- $9.99
Back From the Future- $5.99
Furthermore, Kodie has a YouTube channel, where she uploads her songs and music videos where she has millions of views.
No doubt, Kodie's net worth is huge and is enjoying her pretty life to the fullest.
Musical Career
The talented Kodie started her career in music at the age of 14. She began working as a writer for a production studio named 'Greystone Park.' In early 2016, her mentor Coach K introduced her to popular American rapper Lil Yachty. Kodie then developed a good bond with Lil Yachty, with whom she joined a crew named 'Sailing Team,' consisting of rappers; K$upreme, BigBruthaChubba, Kay the Yacht, and TheGoodPerry.
View this post on Instagram
In 2016, she came with her first mixtape, '2060' which consisted of 13 tracks among which 'Sad,' was the song that she wrote at 13 years of age. After then, Kodie released her first EP called 'Little Rocket' on June 11, 2016.  In December 2016, she released another EP named 'Zero Gravity' via Epic Records. Moreover, she released yet another album 'Back From the Future' on August 25, 2017.
Young HeartThrob was the album that gave a breakthrough in her career for which she got more name and fame.
Family
Kodie Shane was born in a musical family. Her father Danny C. Williams also is a renowned musical artist and her brother Lil Wop 17 is a famed American rapper. Also, her sister Brandi William is a popular American singer.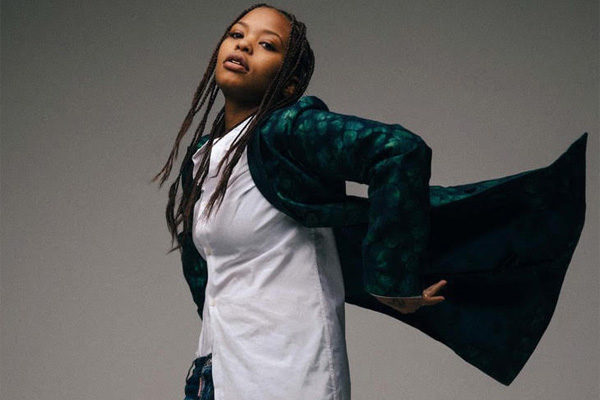 Kodie Shane was born in a musical family. Image Source: Pinterest.
It was kind of evident for Kodie Shane to enter the music industry and her family members must have also helped her a lot.
Dating, And Relationship
As mentioned earlier, Kodie Shane is in a relationship with her girlfriend, Skye Morales. Just like her, Kodie Shane's girlfriend is also an R&B singer and they first started communicating via Instagram.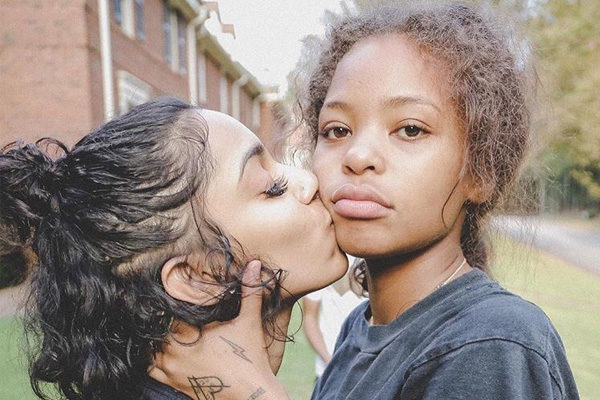 Kodie Shane is in a relationship with her partner Sky Morales. Image Source: Kodie's Instagram.
They are often seen together on social media and show their deep love for each other. And the lovebirds are enjoying their love relationship without any sign of a split.
Above all, the credit for Kodie's success goes to her passion for music which has led her way to prosperity and wealth.
For More News, Entertainment, Biography Keep in Touch With SuperbHub.