A gorgeous Canadian actress Kimberly Sustad is well recognized for the movie The Nine Lives of Christmas (2014) and The Romeo Section (2015-16). Since 2009, she is active in the industry and is gaining wide popularity from the television series and movies.
In current days, Sustad is drawn to the hallmark movies and is gaining positive feedback and comments from the audiences as well. An excellent acting career contributes Kimberly's worth.
Kimberly Stramer was born in Ottawa, Canada to father Graham Stramer. She grew up in Winnipeg, Manitoba as a tomboy. She used to do every little mischievous activity like boxing, horseback riding, rock climbing, hip-hop dancing, snowboarding, and range shooting. Sustad is a Canadian native and possesses Caucasian ethnicity.
Sustad has joined Trinity Western University and earned BA in acting. In addition, to generalize new ideas and concepts on an acting career she visited several training centres like audition workshop, on camera scene work, scene study and many more.
Initially, with an aim to pursue her career as an actor, Kimberly performed several onstage performances being connected with Angela Konrad/ Freedom Hall, Joe Grifasi/ ACT Theatre, David Mckay/Arts Club, and so on.  Some of her theatre play includes Mail order Bride, White Hot, One Slight Hitch, and Boeing Boeing.
Later, Sustad portrayed a short titled Live Henry Live (2009) as an introductory video. Gradually, she arose in the entertainment industry with a distinct name and fame.
She covered series like Supernatural (2012), Motive (2013), Spooksville (2013-14), and The Real Stephen Blatt (2017).  Likewise, A Bride for Christmas (2012), All Things Valentine (2016), Hearts of Christmas (2016), Cooking with Love (2018) are Kimberly's TV movies.
A beautiful soul Kimberly married Scot Sustad and are sharing the common roof since 2004. The duo has two daughters named Vienna Wild (11 June 2015) and Aria Royal Sustad (24 May 2017).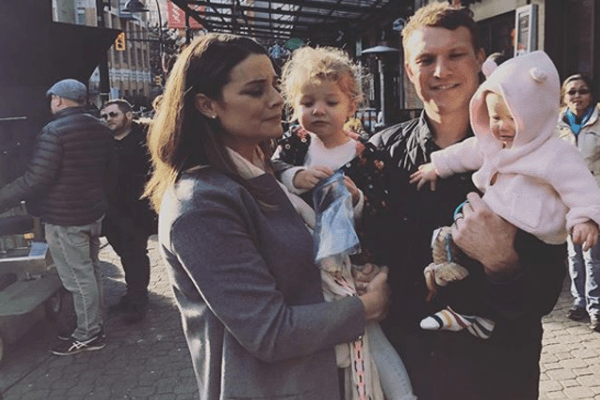 Image Source: Kimberly Sustad's Instagram
Kimberly Sustad with her husband Scot Sustad and daughters Vienna Wild and Aria Royal Sustad
The lovebirds are loyal to one another and are leading a happy life together along with their daughters.The couple is currently residing in Vancouver, British Columbia.
Kimberly last show Cooking with Love released during Valentine's week listed as the most adorable hallmark.  According to Indeed, the average salary of an actor in Canada is estimated to be $13.05 per hour and approximately $50,915 per year.
So, we can estimate Kimberly Sustad's net worth is quite impressive and she is earning not less than five figures.
Besides, her spouse Scott, as of Facebook Profile, is Chief Executive Officer, Waterboy at Hot Sauce: Digitial Growth Market, Co-founder/owner at The Arrival Store and Adventure Teaching. Thus, the dual's earning is easing them to maintain an adequate balance between the personal and professional life.
The partners love to spend time together and are seen celebrating Christmas in their own house.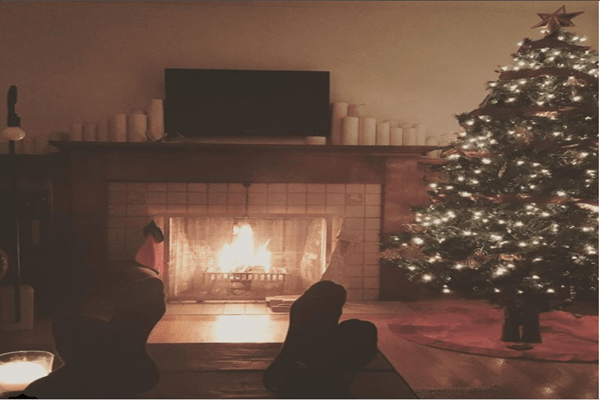 Image Source: Kimberly's Instagram
Kimberly Sustad's Christmas Day on her own house
Besides, the soulmate loves to go outing whenever they got the leisure time. In addition, Kimberly loves to travel with friends. She had posted a driving video on Instagram along with her friends.
Kimberly Sustad has a height of 5 feet 10 Inch (1.78 m) and body weight 135 lbs. She has a short brown hair with a fair-skinned glowing face. Sustad has brown eyes. She is active on the social pages like Facebook, Twitter and Instagram.
For more updates on celebrities, stay in touch with SuperbHub.