Katherine Kendall is an American actress and Photographer, born on August 12, 1969, in Memphis, Tennessee, U.S.A. Katherine Kendall's Career started as her debut supporting role in 1995 film Camouflage and appeared on various Television Series and Films such as Beverly Hills (1996), Profiler (1998) and NYPD Blue (2001).
Katherine was born to father, Syd Butler, and mother, Kay Butler. She grew up in Tennessee along with her siblings Mallory, Shane, and Syd.
She moved to Washington in her second year of High School, where her parents worked in the Carter Government.
The Actress spent seven years training with the Washington Ballet, where she portrayed the roles as Clara in the classical ballet, "The Nutcracker."
Kendall went to New York in the summers and joined dancing classes at The American School of Dance.
In 1990, she went to the American Academy of Dramatic Arts to study acting and moved to Los Angeles to pursue her acting.  Kendall won the Charles Jellinger Award in 1992.
Katherine Kendal's Career began as a debut in the 1995 film Camouflage. Following she portrayed various roles in television series and Films such as Beverly Hills (1996), Swingers(1996), Dark Tides, Eye of the storm, Profiler (1998), NYPD Blue (2001), Devil in the Flesh 2( 2002), Down in the Valley (2006), Monk, TV Show (2008), Rosewood, TV Show (2015).
She had been in China for nine months in 2001 where she played in the Flatland TV series.
Kendall had an association with Dennis Hopper, and it was then when she was inspired.
She then discovered her new hobby; photography, which she still practices.
Katherine Kendal's Career took a parallel shift after discovering her passion for photography.
She is active in her online project "KATE BUTLER PHOTO."
She also produced, choreographed, designed, and acted in a musical play called "Dear Bernard" which her best friend, Heather Reed wrote and directed.
Kendall presently lives in West Hollywood and also provides dance lesson for children.
Katharine Kendall Assaulted by Harvey Weinstein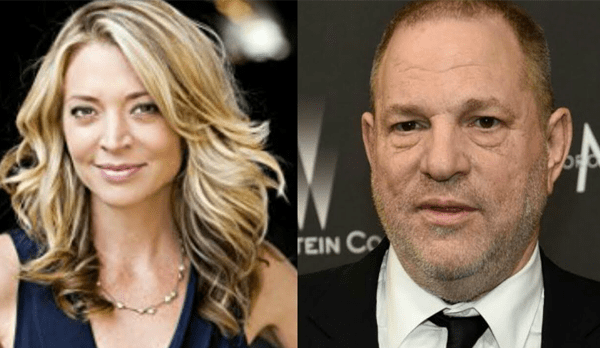 Katherine told The New York Times that in 1993 while working in Miramax films, she went to Weinstein's New York apartment for a meeting.
Weinstein came from the bathroom wearing a robe and asked her for a massage, and to show her breasts which she did refuse.
Harvey then chased her around the room naked and wouldn't let her pass him to get to the door.
Katherine revealed she was afraid to go public on the matter.
She was aware of the general impact that could harm her career.
The threat was of the consequence which would imprint in Katherine Kendall's Career.
"I never went to press because I was petrified and didn't want attention brought on me for that, instinctively I didn't want it. I don't like to open about my personal life too much." She said.
More than fifty women have thus far accused Harvey Weinstein of sexual harassment, unwanted attention or rape.
Read More:
Salma Hayek confesses about Harvey Weinstein
Finally, she spoke about Harvey Weinstein! #metoo Message by Uma Thurman
Rose McGowan calls out A-listers to speak up on the Harvey Weinstein misconduct
48 years Katherine Kendall's Net worth is around $15 million including all her properties, endorsements, and her photography.
Katherine Kendall's Career makes her worthy of the successive amount she owns.
Katherine is active on Twitter since September 2009 and has 600 followers. She shares her interest and retweets often.
The Actress is also active on Instagram as "kkbutter" and has 1,113 followers. She shares her photographs, paintings among her fans.
Katherine had been quite secretive about her personal life. It's quite possible that she is single. However, her past relationship status is not available.