Kaley Cuoco is an American TV star best known for portraying the role of Penny in the hit CBS sitcom series The Big Bang Theory. She is a big-time television star and has received multiple award wins and nominations over the years, with Critics' Choice, Satelite, and People's Choice awards under her belt.
Born on November 30, 1985, Kaley started her acting career in the late 1990s and got her first big role in the ABC sitcom series 8 Simple Rules in 2002. She has since gone on to star in other TV series' like Charmed and The Big Bang Theory. She has also appeared in many movies like Hop, To Be Fat Like Me, Authors Anonymous, and many more.
Cuoco married tennis player Ryan Sweeting on December 31, 2013. Their marriage lasted for 3 years as they divorced in 2016. She is currently married to equestrian Karl Cook. Cuoco and Karl tied the knot on June 30, 2018.
Net Worth, Earnings From Big Bang Theory
As of 2018, Kaley Cuoco's Net worth is $55 million, as per The Richest. She makes most of her money from her roles in multiple TV series, the likes of Charmed and 8 Simple Rules. She was paid well for her work in these endeavors.
Cuoco's biggest success without any doubt is the popular sitcom The Big Bang Theory, which aired on CBS. She has starred in the series since 2007 and reportedly receives $1 million per episode. Hence, she has amassed a massive net worth.
In addition, Kaley also earns plenty of money from her movie endeavors. She has appeared in movies like Hop, Authors Anonymous, and To Be Fat Like Me. Hop earned a massive $183 million at the box office. Similarly, she also made $5.12 million from sales of the video film Why Him? featuring Bryan Cranston.
Kaley Cuoco Personal Life
Kaley's love life has been fascinating, to say the least. She first dated The Big Bang Theory co-star Johnny Galecki. Their relationship lasted for two years before the split up in December 2009. They are said to be in good terms despite the breakup.
Her second known relationship was with addiction specialist Josh Resnik. The two got engaged in October 2011, but the engagement only lasted five months as the two broke up in March 2012.
Marriage to Ryan Sweeting (2013-2016)
After multiple failed relationships, Cuoco got engaged with tennis player Ryan Sweeting. The engagement took place in September 2013, three months after the two had started dating. Two years later, Cuoco announced that the two are looking for a divorce. They finally got divorced in May 2016.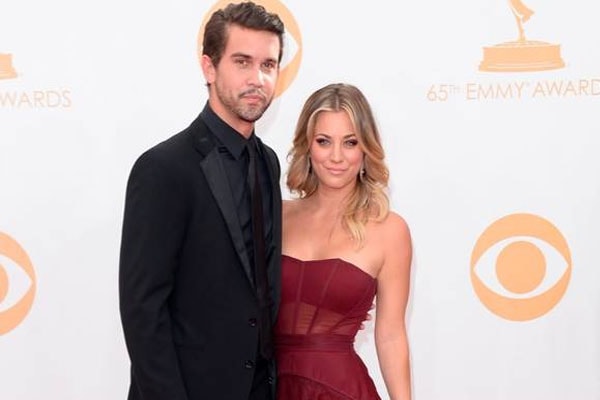 Kaley Cuoco and her ex-husband Ryan Sweeting.
Image Source: Independent
Cuoco and Ryan's marriage caused controversy when Cuoco said that she said that she felt that a woman has to take care of her man when asked about feminism. She later retracted from her comments and said that she is indeed feminist.
Marriage and Relationship With Karl Cook (2016-
After divorcing Ryan, Kaley got into a relationship with Karl Cook, who is the son of billionaire businessman Scott Cook, in late 2016. After getting engaged on November 30, 2017, they finally tied the knot on June 30, 2018. Cuoco had to undergo shoulder surgery after her wedding.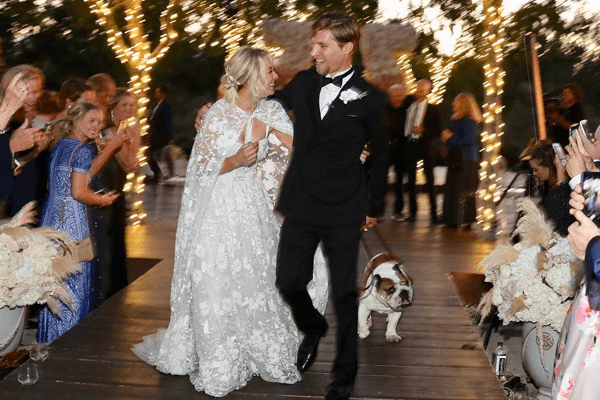 Kaley Cuoco and her husband Carl Cook.
Image Source: Instagram
Career Summary
Cuoco has been acting in movies and TV series since 1995, as she made her debut in the movie Virtuosity. Since then, she has starred in a lot of highly acclaimed films and TV series. Her most notable works are listed below:
Vituosity (1995)
Ladies Man (2000-2001)
8 Simple Rules (2002-2005)
Brandy & Mr. Whiskers (2004-2006)
Charmed (2005-2006)
To Be Fat Like Me (2007)
The Big Bang Theory (2007-)
Hop (2011)
Authors Anonymous (2014)
Why Him? (2016)
For more News, Biography, and Entertainment visit SuperbHub.