An American television news anchor Juliet Huddy is gaining lots of public attention from her soaring career as a Journalist. Along with the popularity, Juliet Huddy's net worth is also increasing rapidly. Huddy's net worth is $3 million as of 2018.
Juliet AnnMarie Huddy was born in Miami, Florida, USA, on 27th September 1969. She is the eldest child of John Huddy and Erica Huddy. Huddy graduated from the University of Missouri, Columbia with a major in Political Science.
Huddy began her career in Journalism since her high school days. She served for a local radio station "KARO-FM" at first. Then, after graduation, she worked for KADY-TV at Oxnard, California, owned by her parents.
Juliet Huddy's Net Worth and Earnings
WABC net work's News anchor, Juliet Huddy has amassed a net worth of $3 million as of 2018. Her such a massive net worth credit goes to her involvement in the field of journalism for over two decades.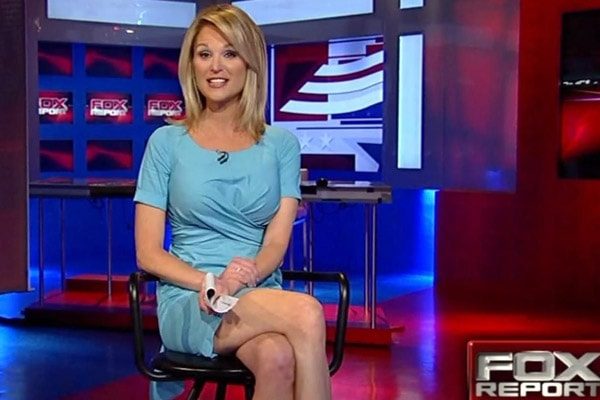 Former Fox reporter Juliet Huddy amassed colossal amount from her career as a journalist. Image Source: Leg Cross
Juliet assembled a maximum percentage of her net worth from Fox News working in different positions. Moreover, she received a sum in the high six figures by Bill O'Reilly in 2015 for keeping her sexual harassment allegation against him a secret.
Huddy's earnings have given her a high-profile lifestyle with fortunes including lavish cars, well-furnished house, and expensive jewelry to wear.
Juliet Huddy's Personal Life
Journalist Huddy personal life is not hidden from the media attention. She is frequently in the news linked with various incidents that keep happening in her life. TV/Radio anchor Huddy is a sibling of John Huddy Jr., a Fox Correspondent.
View this post on Instagram

Talking about parents of Juliet, her father is a television producer and a Journalist. Similarly, Huddy's mother was a professional singer. Huddy considers her father as a role model for her successful career who influenced her to chose Journalism as her career.
Juliet Huddy marriage and husband
A former fellow anchor of Mike Jerrick, Juliet Huddy married three times in her lifestyle. Her first marriage was with KADY-TV news director Dan Green. There is no any confirmed duration of Huddy's marital relationship with Green till date.
After separating with the first husband, Huddy tied her knot with Dough Barrett of Entertainment Weekly. Huddy's second marriage also did not last long. After just four months of her wedding, she divorced Barrett in 2009. According to PageSix, Barrett demanded Huddy's wedding ring back during the separation.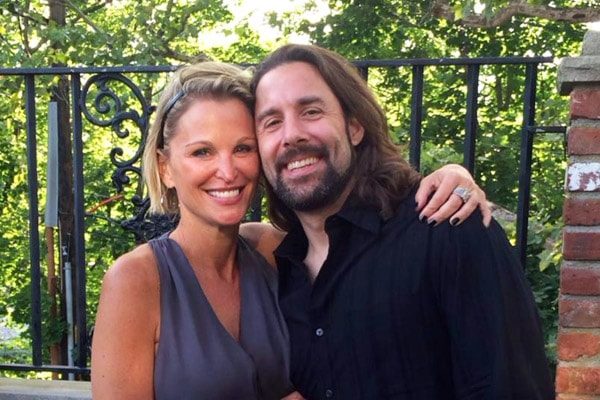 Current wife of John Fattoruso, Juliet Huddy married thrice in her life. Image Source: Daily Entertainment
The third time, Juliet was engaged to Steven Wright in October 2013. Huddy's brother, John Huddy Jr. revealed this information through his Twitter in 2013. However, Juliet's bond with Wright also did not last long. Currently, Huddy is in a marital relationship with a musician, John Fattoruso in 2018.
Donald Trump Tried to kiss Juliet Huddy
On 10th December 2017, Juliet claimed president Donald Trump tried to kiss her inside the lift in Trump Tower.
The incident took place when the pair had lunch together in the 58-story skyscraper, the headquarters of the Trump Organization and was about to say goodbye. While saying goodbye to her, Trump, rather than kissing on Juliet's cheek, kissed her on her lips.
As the news went viral, Juliet in a TV show Mornin!!! with Bill Schulz stated "I was not offended. I was more like "Oh My God." Whereas, Donald made a joke on the incident stating "I tried hitting on Juliet but she blew me off."
Visit SuperbHub for other Celebrity Biography.