John O'Leary is an American motivational speaker and a fire burn survivor. He had sustained 100% body burns in 1987 but survived the ordeal to live a happy and inspiring life which has become an example for millions of people throughout the world.
John O'Leary was born on August 12, 1977, in Saint  Louis, Missouri, USA. He is living a happy married life with his wife Beth O'Leary. The couple is also blessed with four children and John O'Leary's net worth is estimated to be $1 million.
Early Life and Educational  Background
John O'Leary was born to Susan O'Leary and Denny O'Leary. He has seven siblings in his family.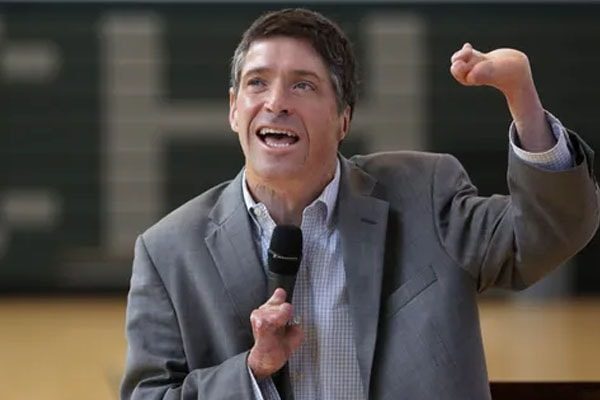 John O'Leary attended Saint Louis University. Image Source: NewsReader
Moving towards his educational background, O'Leary attended St Louis University to pursue his college education. After college, he started a real estate business with his university friends and worked as a hospital chaplain for three years.
Net Worth and Earnings
The fire burn victim survivor and motivational speaker, John O'Leary's net worth is estimated to be at $1 million. He earns such a fortune from his professional career as a motivational speaker and as well as being an author.
O'Leary is the author of the book titled, On Fire: The 7 Choices to Ignite a Radically Inspire. The book was published in 2016 that has been translated into 12 different languages and went on to become the No 1 Best Selling Books in 2016. In addition, his podcast, "Lived Inspired" reached 18 positions in the iTunes and has been download more than 650,000 times. Furthermore, he is known to give his inspirational speeches to more than 500,000 people across 48 states in 11 countries. His client includes St Louis Cardinals, Pepsi, Lego, Southwest Airlines and several more business houses.
Working in the above-mentioned endeavors has undoubtedly yielded him a good and hefty sum of income as salary. With his accumulated fortune, John is enjoying a happy and quiet life with his family in St Louis, Missouri, USA.
How Did John O'Leary Get Burn?
The inspirational John O'Leary met his life-altering experience on January 17, 1987. At the age of 9, while playing with fire and gasoline, he formed a massive explosion in his home. His body was 100% burned and there was a 1% percent chance of surviving. John miraculously survived but lost all his ten figures to amputation.
John O'Leary's story of survival and his epic struggle with life was first documented in his parent's book, Overwhelming Odds in 2006.
Personal Life, Wife, Children
In spite of his several setbacks, he married his college sweetheart, Beth (Hitter) O'Leary and is blessed with four children.  The couple first met and later fell deeply in love with each other when they attended St. Louis University.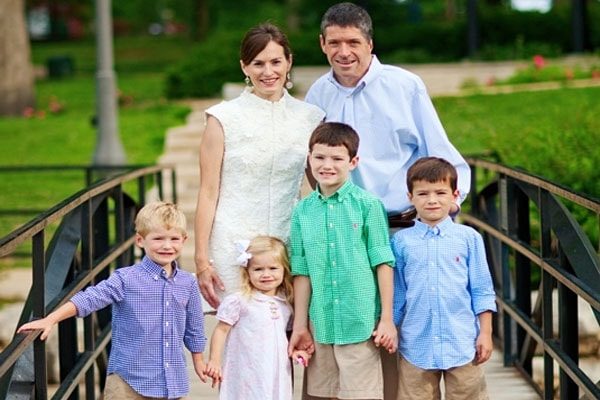 John O'Leary with his wife, Beth O'Leary and their lovely children. Image Source: Pheonix Society.
John O'Leary's wife Beth O'Leary is an adjunct instructor in occupational therapy at the Saint Louis University. The couple along with their children are enjoying a happy and harmonious life with no signs of inner turmoil. He is also the broad member of Phenoix society for Fire Burn Survivor. John O'Leary's works can also be followed through his website, johnolearyinspires.com.
SuperbHub for more News and Entertainment