John Caparulo aka Mr. Cap is an American stand-up comedian best known for his appearances on the late night E! talk Show, Chelsea Lately. Caparulo began his career as a professional comedian from Just for Laughs festival in Montreal in 2003. Later, he appeared on The Late Late Show with Craig Kilborn, The Tonight Show, Fish Hooks, and other multiple comedy shows amassing a Net worth of $2 million.
John Caparulo was born on 22nd September 1975 in East Liverpool, Ohio of the United States. Caparulo attended Akron University and later transferred to Kent State University. He graduated from Kent State in 1998. Caparulo developed an interest in comedy and began doing stand-up at nightclubs since his high school days.
Before being established as a stand-up comedian, John Caparulo served in a couple of odd jobs to support himself financially. He worked as a doorman at the Hollywood California comedy Club. Likewise, Cap also worked as a groundsman at a local golf course in Ohio.
John Caparulo's Net Worth and Earnings
Once a tour member of actor Vince Vaughn, John Caparulo's net worth is $2 million. Caparulo amassed the amount to his net worth from his comic career. He accumulated his earnings from frequent tours, merch, starring in documentaries, and performing stand-up comedies all over the world.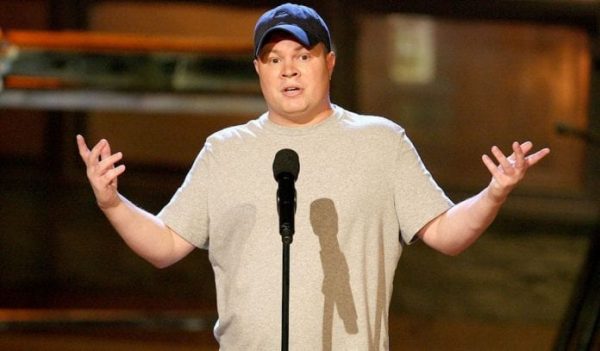 John Caparulo performs at the Houston. Image Source: 365 things in Houston
Apart from comedy tours, John Caparulo earned some sum of money hosting in the CMT series "Mobile Home Disaster." Moreover, he was featured on his own special on Comedy Central, called "John Caparulo: Meet Cap" directed by Dave Higby in 2008. Its CDs and DVDs are available in the market since 2009.
Similarly, Caparulo released his second album titled 'Come Inside Me' in August 2013 on Netflix. Since November 2014, Caparulo created his own YouTube Channel "John Caparulo". He uploads Caplets, monthly clips of his fresh stand-up comedy every 30 days on his Channel. Also, he makes it available via his website for free.
John Caparulo in The Comedy Lineup
After working all over the globe for past 20 years, John Caparulo debuted in stand-up comedy showcase series The Comedy Lineup since May of 2018. Viewers can catch Caparulo in the show every Thursday, Friday & Saturday at 10 p.m.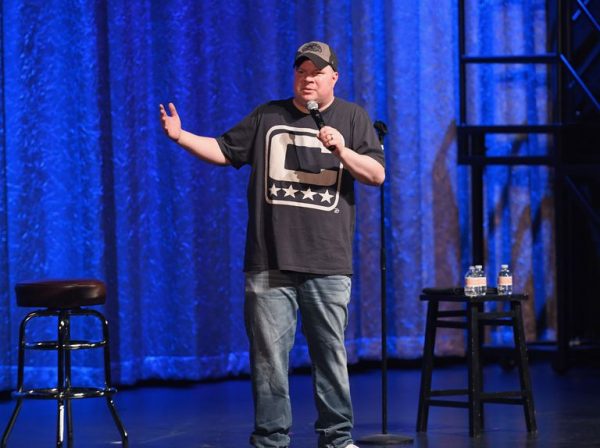 John Caparulo began delivering his comics in The Comedy Line at Harrah's Las Vegas. Image Source: Thought Co
The tickets to meet John Caparulo in the Harrah's Showroom at Harrah's Las Vegas ranges from $39 to $129. The notorious prankster from MTV Tom Green also comes along with Caparulo in the show to deliver comedy without any restrictions.
John Caparulo married
On 29th October 2010, John Caparulo proposed his long-time girlfriend, Jamie Marie Kelly during his performance at Comedy & Magic Club in CA. Later, the couple tied their knot at Water Street Tavern in Kent, Ohio on 27th May 2012.
View this post on Instagram

The romantic pair hosts a monthly podcast from their home titled "Domestic Disputes" together in Caparulo's YouTube Channel. Likewise, Jamie Marie also joins The Mad Cap Hour, a radio show with her husband. At the moment, the comical husband and wife reside in Calabasas, California along with their three dogs and an adorable daughter. They also visit their Las Vegas, Nevada home often.
Caparulo's Daughter
On 26th October 2014, the John Caparulo's wife Jamie Marie announced that she is pregnant. Later, on 27th November 2014, they revealed that their child is going to be a girl whom they are going to name Madden Jae Caparulo.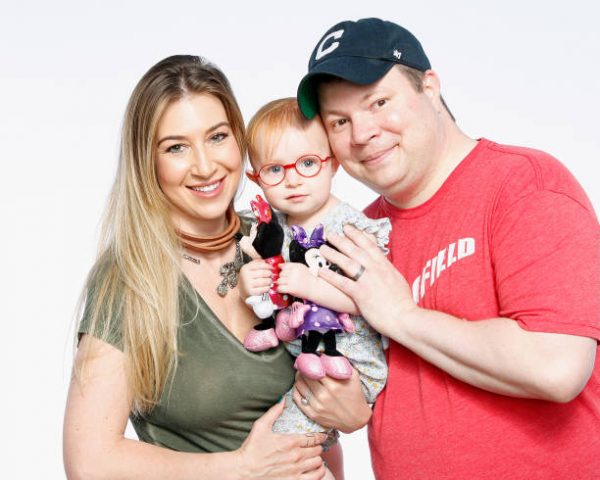 Caparulo along with his wife Jamie Marie has a daughter named Madden Jae Caparulo. Photo Source: Getty Images
John Caparulo along with his spouse welcomed their daughter; Madden Jae on May 22, 2015. Their daughter is also adopting the traits of his witty father. Madden Jae can be seen in the couples' YouTube podcast "Domestic Disputes."
Facts about John Caparulo
---
John Caparulo has three dogs; a basset hound, a rescued collie mix, and a puggle.
Caparulo's wife Jamie Marie is also an alumnus of Kent State University.
He is a commentator on the G4's TV series The International Sexy Ladies Show from 2009 to present.
The American Comedian once opened a Karate dojo (no more exists) to teach deaf and blind kids how to defend themselves.
John's Caplets, monthly clips of fresh stand-up comedy can also be viewed on Hulu.


---
Watch one of Caparulo: Caplets here;

Visit SuperbHub for other Celebrity Biography.