Jim Acosta is a renowned American senior White House Correspondent for CNN. In November 7, 2018 the White House suspended Acosta from entering and covering White House and presidential press conferences without any further notice.
Previously the tough reporter  Acosta covered administration of Obama from the White House and started covering the Trump administration. He serves as a substitute anchor across many CNN programs and is based in CNN's bureau, Washington, D.C. Acosta has been covering every presidential press conferences regularly.
Jim Acosta was born on April 17, 1971 in the United States and he currently lives in Washington D.C. His full name is Abilio James Acosta and is a Cuban American.  Acosta earned his graduation from Annandale High School in 1989, Virginia. Then he went to James Madison University and earned a bachelor's degree in Mass Communication with a minor in Political Science in 1993.
Jim Acosta's Net Worth and Earnings
The smart and tough reporter Jim Acosta's Net Worth  is estimated to be $3 million. Well, Acosta has been working as a Chief White House Correspondent for brand network, CNN since March 2007.
Glassdoor states every correspondent's base salary in CNN including profit and commission sharing, Stock and Cash Bonus is estimated to be $86K-$189 K. Similarly, Paysa's statistics reveals that a White House Correspondent earns $99,317 in an average with top earners getting paycheck of more than $129,374.
Having almost 25 years of experience in Journalism sector and 11 years of experience in CNN gives Jim Acosta a privilege to be in the top earning correspondents earning estimated salary of more than $200k annually.
Before CNN, Jim Acosta's net worth included earning from CBS as he worked there for 5 years as a reporter. But he has started working in different networks since 1993. Thus, we can calculate that hardworking Jim Acosta's net worth including his assets like house, cars is almost around $3 million.
Parents and Siblings
Jim Acosta's father was a Cuban Immigrant. He came to U.S at the age of 11. His father's hometown is Santa Maria del Rosario which is a small village outside of Havana.
Acosta's mother is also from Irish and Czech descent. He seems to be  close to his parents.

In his instagram, Jim Acosta has mentioned about meeting his sister in Virginia.
Jim Acosta is Divorced & Single
Yes, that means Jim Acosta was married and that too for 24 years. He married Sharon Mobley Stow. Acosta's ex-wife is a registered nurse. Jim Acosta has three children from his ex- wife Stow; two daughters and a son.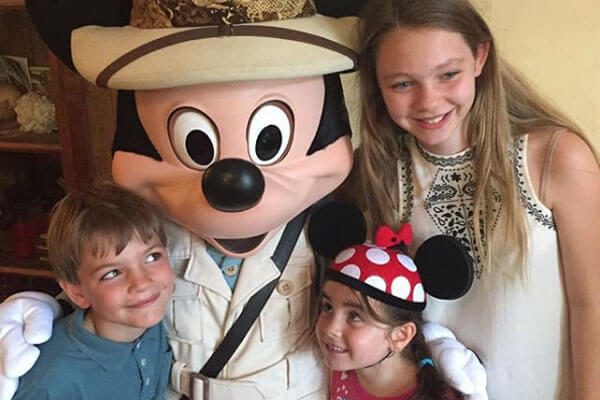 After 24 years of togetherness, Jim and his wife quietly filed for divorce in early 2017. Acosta is now living a single life in Washington D.C. according to Page Six.
Some Fascinating Facts about Jim Acosta
Jim Acosta's father is a Cuban Immigrant who fled from his hometown before Cuban Missile Crisis started. Acosta visited his father's hometown outside Havana in 2009,  met his cousins and visited the Catholic Church where his father was baptized,
Jim Acosta worked at TV and radio stations in different cities like Washington, Knoxville, Dallas, Chicago. Then he worked for CBS News Path from 2001-2003. Acosta got promoted to CBS news Correspondent in February 2003.
Jim Acosta contributions in CBS include the coverage of campaign of the Democratic presidential candidate John Kerry in 2004, Hurricane Katrina, the Iraq war from Bagdad and much more.
He started working for CNN in March 2007.
Prior to being chief white house correspondent, Acosta worked as the National Political Correspondent for CNN.
He covered the 2008 presidential campaigns of Democratic candidates Hillary Clinton and Barack Obama.
Acosta covered 2012 presidential campaign of Republican nominee Mitt Romney and also 2016 Trump trail presidential campaign.
In November 7, 2018, Jim Acosta was banned  from entering White House premises suspending his pass. He had heated exchange with President Trump after Trump got angry with his question about immigrants from Caravan.There's more to follow in SuperbHub. Read more interesting updates in biographies, celebrity entertainment and news.