Jessi Combs is a public speaker as well as an American TV personality. She came in media attention after appearing on the Spike TV show Xtreme 4×4 from 2005 to 2009. Jessi is also famous as a racer, brand representative of various organizations, and an author too!
American TV personality, Jessi was born on 27th July 1983 in the Black Hills of Rapid City, South Dakota. Since her childhood, she had a desire to become a race car driver. Jessi had a unique type of love for speed and its machines. Later, she fulfilled her dream and became a successful metal fabricator.
Comb's Net worth as of 2018 is $2 million which is accumulated from her career as a professional racer and a metal fabricator.
Jessi Comb's Net worth and earnings
Jessi Comb is a professional driver who takes part in various races. She has amassed a Net worth of $2 million as of 2018. The credit for her such a huge net worth goes to her earnings as a TV personality, metal fabricator, and a professional driver.

She used to get a good salary from Spike TV as a co-host of it's show Xtreme 4X4. But she retired from there after working from 2005 to 2009. Since then, she appears in other reality TV shows such as;
---
Overhaulin
Mythbusters
The List: 1001 Car Things To Do Before You Die
All Girls Garage


---

Since 2011 to present, Combs has bagged a massive amount of money from car racing and achieving top positions in the races. It has helped the daring and robust lady Combs to have such an enormous amount of Net worth.
A record-breaking lady racer
Jessi doesn't only take part in car racing to win and achieve the rewards. The record-breaking racer in many car races, Combs participates in such events to prove the worth of women behind the wheels.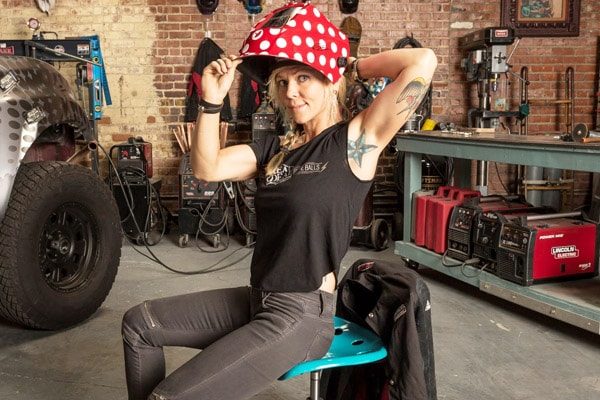 Jessi Comb is a professional driver along with an experienced metal fabricator. Image Credit: News Room
The determined metal fabricator, Combs racing career highlights since 2011 includes:
---
2018- ironman 100 miles-2nd-Gambler 500 Mini Moto Enduro
2018 – Ultra 4 King of the Hammers-Stock Class-1st-3rd overall Every  Man Challenge
2016 – EMC Modified Class- Ultra 4 King of the Hammers – 1st  
2015 – First Participation-Rallye Aicha des Gazelles – 1st
2015 – Class 7-SCORE Baja 1000 – 2nd  
2014 – 1st- Ultra 4 National Championship
 – Ultra 4 Western Region Series – 1st
– Legends Class- Ultra 4 Stampede – 1st 
2013 – Fastest Woman on 4-Wheels -Set world land speed record – 398 mph/top speed of 440 mph
2011 – Class 10-SCORE Baja 1000 – 2nd


---

 Personal Life
Bold and motivational Public speaker Jessi has kept her personal life secret. She hasn't disclosed any details about her parents. In her website, it's mentioned that her parents always motivated her in her dream of being a car racer.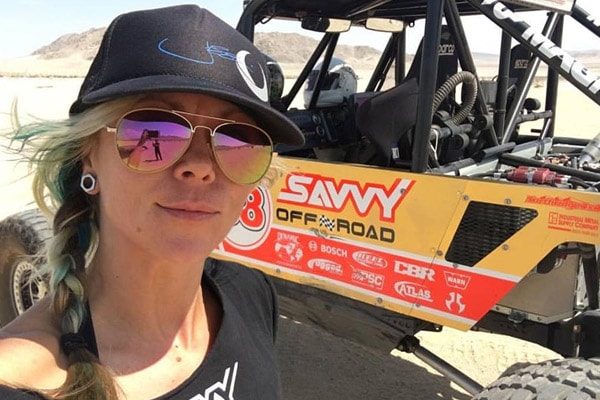 Metal Fabricator Jessi is a strong and inspiring lady racer.
Image Source: Ladies Off Road Network
Till 2018, Combs hasn't linked any boyfriend or dating history in her bio. She is not married or rumored to be in any past love relationship. Currently, Combs is just focused on her career as a professional driver, metal fabricator, and TV personality.
Hobbies, Interests, Training
The talented athlete Jessi has taken training in various forms of driving such as drifting, stunt driving, racing, evasive driving, and off-road. She has driven everything including supercars to monster trucks, relics to rally cars, hot rods, two wheels, four wheels, and even wheelless vehicles.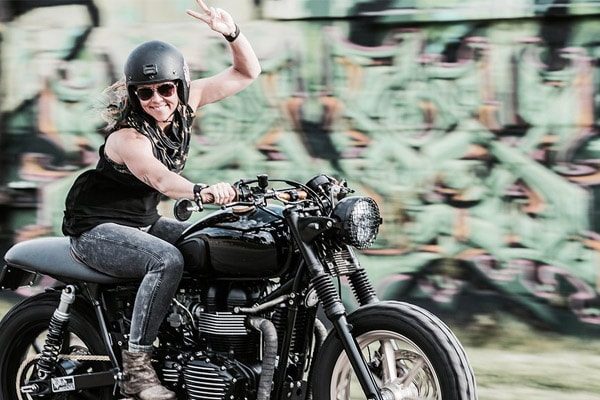 The versatile lady Jessi has already driven various sorts of vehicles.
Photo Source: Jessi Combs
Jessi is an artistic lady who loves metal welding, leather craft and photography.  Her hobby includes creating new things with her own hand. The lively lady Combs has an interest in every sector and she even boasts "I will try everything at least twice. I would not want to be jaded by the first attempt."
Visit SuperbHub for more Article, and Biography.