RHONJ never seems to go out of date. Fans are always in need of knowing more about their favorite stars and are right in doing so.
Let's find out about one of these characters in detail, Jennifer Aydin, and fulfill the fans' desire for knowledge.
Jennifer Aydin's Childhood
Jennifer was born on April 16, 1977, as Jennifer Altinel. Her parents raised her along with her three siblings. According to her interview with Newsday, her father was a jeweler who made Jewelry for companies like Tiffany and A&S. Thanks to this business, the family moved to Plainview when the star was 3-year-old.
Jennifer Aydin's siblings are quite well off as well.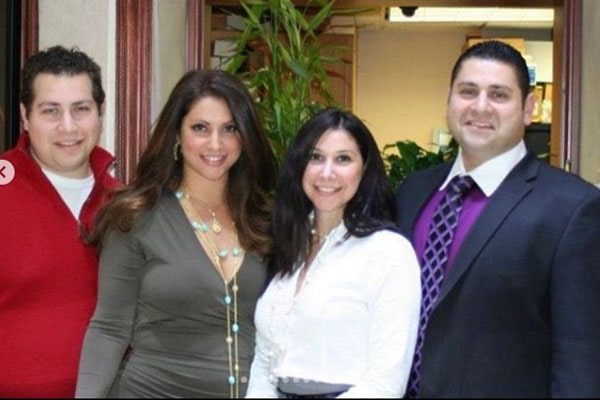 Jennifer Aydin is very close to her three siblings. Image Source: Jennifer's Instagram.      
After their father semi-retired, Jennifer Aydin's older brother Michael Altinel took over the family's Woodland Jewelry Store, John Michaels. Similarly, her sister, Tina  Profita, is the office manager for Jennifer's husband, while the youngest sibling, Steven Altinel is the founder and director of the Long Island Musical Theatre Festival.
Jennifer Joined The RHONJ Cast
Jennifer joined the crew of the RHONJ during its 9th season. She worked in the show along with Teresa Guidice, Melissa Gorga, and Danielle Staub.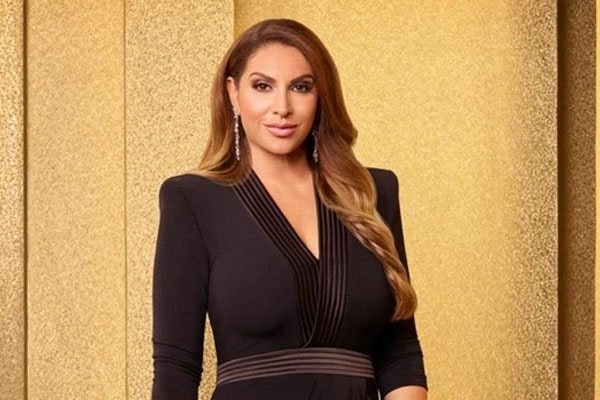 Jennifer Aydin joined RHONJ cast in its 9th season. Image Source: Bravo.      
Since Jennifer joined the RHONJ cast, she made friends on the show. They occasionally meet up at the same spa and hang out together like the great friends that they are.
What Is Jennifer's Net Worth?
The young actress rose to fame with her debut in season 9 of the RHONJ TV show. It did not take long for her to become a fan favorite. Her popularity quickly rose, and, according to a few sites, Jennifer Aydin's net worth is estimated at $1.5 million.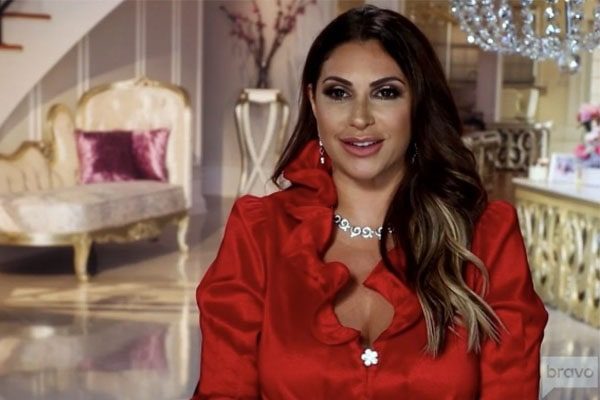 Jennifer Aydin's net worth is estimated at $1.5 million. Image Source: Reality Tea.      
Moreover, Jennifer also has a beautiful house that has been showed off by the actress. The best part about the house is the number of bathrooms it has, 16. Everything about the actress, from her house to her life is becoming really popular.
Despite being popular on her own, there are some people who claim that she grabbed the limelight only because of her surgeon husband.
Who Is Jennifer Aydin Married To?
Jennifer Aydin is married to a plastic surgeon Dr. Bill Aydin. The wedding, however, was a completely unexpected event. This is because Bill had never proposed to Jennifer.
According to her interview in Bravo, they first met on Sunday before Labor Day in 2001 at Bill Aydin's brother, James Aydin's wedding. For the next 6 weeks, they had a conversation on the phone. Later, they finalized to have a meeting for the second time.
During the second date, Bill said to Jennifer, "You know you're going to be my wife, right?" and feeling so smitten, she said yes. She was then introduced to everyone by Bill as his fiance and they got married in 2002, the Sunday before Labor Day.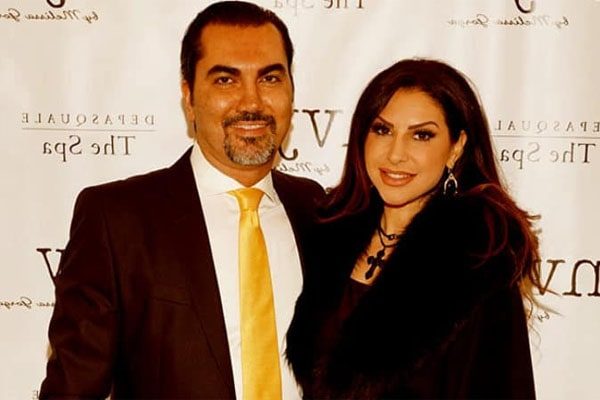 Jennifer and Bill got married to each other in 2002. Image Source: Pinterest.      
The proposal, instead of a ring, was signified by a cross. During the time of the engagement, they said that the ring was not important. When anyone asks about the ring, Bill answered with his and Jennifer's parents being jewelers and that the ring was not the most important part but they were. That statement was clearly true, seeing that they are still in a strong relationship.
Mother of 5 kids
Jennifer and Bill are parents to five children, two beautiful daughters, and three handsome sons. There may be some who wonder if anyone is adopted, the answer is no. All of the kids are hers, and she is proud of it.
View this post on Instagram
The oldest of the kids is Justin Aydin, born in 2005, while the second is a daughter named Gabriella Aydin, born in 2008. The other kids are Jacob Aydin, Christian Aydin, and Olivia Aydin born in 2009, 2011, and 2013, respectively. The family loves spending time with each other and frequently visit different places to celebrate events.
Jennifer's Tummy Tuck Surgery And Weight Loss
Having five kids and staying gorgeous is no easy task. Especially so because of the weight that you gain. After having her fifth child, Jennifer had gained a lot of weight but the determined star wanted to make sure she stays gorgeous.
With a strong commitment to losing weight, Jennifer took the steps necessary and lost about 25 pounds. While she did lose weight, it left a lot of skin hanging and at this time, her husband stepped in and advised for a tummy tuck surgery. Taking advice from her most trusted surgeon who happened to be her husband, she agreed to do it.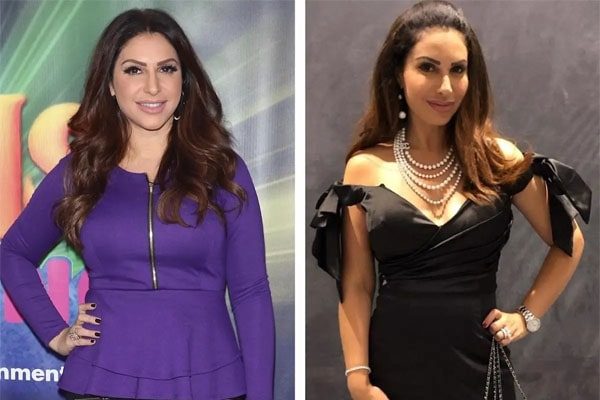 Jennifer loses 25 pounds before her tummy tuck surgery. Image Source: Distractify.      
During her surgery, she promised that she will take her fans through her journey of recuperating; the good, and the bad. She did just that and even though the fans were worried about her, she mentioned how there is no need to worry. Of course, she came through and is now looking as gorgeous as ever.
Along with tummy tuck, she also did breast reduction, lift and a painful PRP treatment to aide traction hair loss caused by extensions and high ponytails.
Rumors Of Cheating
Sometime back, rumors of Jennifer Aydin's husband, Bill Aydin was cheating on her began to surface. According to Distractify, it began at one of Jackie Goldschneider's wine tasting early in the season. Jennifer was explaining how they have arranged marriages in her family. Jennifer also gave a low blow to Margaret Josephs stating that her relationship is going better than Margaret's first marriage(which ended in divorce).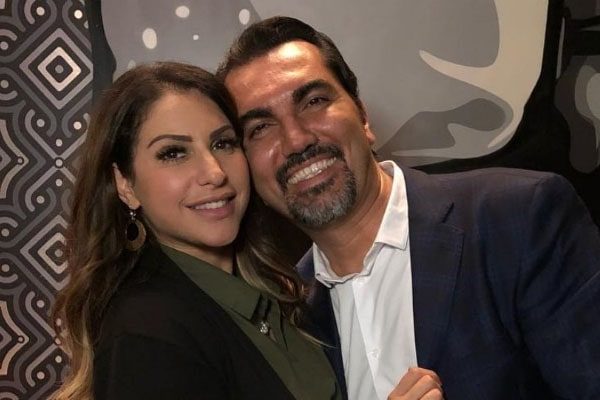 Rumors of Bill cheating with Jennifer surfaced sometime during season 9. Image Source: Jennifer's Instagram.      
Margaret seemed to have gotten offended and gave a hard blow saying that Bill did not even sleep in the same house. This comment was the catalyst to the rumors. In season 10, Bill further complained about how the couple is rarely intimate with each other. All of this made their points but because Jennifer believes that cheaters should take their secrets to their grave, the truth may never be revealed to the public.
If You Enjoy Reading About Celebrities, Visit SuperbHub For More Updates On News, Articles, Entertainment, and Biography.