Jenna Nicole Mourey aka Jenna Marbles is an American YouTuber, comedian, vlogger, and actress. Marbles is one of the most highly esteemed YouTube personality famous for her YouTube channel "Jenna Marbles." She is the first social media star to have a wax figure displayed in Madame Tussauds Museum, New York.
Jenna was born on 15th September 1986 in Rochester, New York of the United States. Mourey graduated her high school from the Brighton High School in 2004. Later, she moved to Boston and completed her Bachelors of Science in Psychology from Suffolk University. Mourey did her Master of Education in Sports Psychology and Counselling from Boston University.
Jenna Marbles' Net Worth and Earnings
The YouTube personality turned actress Jenna Marbles' Net worth is $6 million. She amassed her million dollars net value by working in various professions. Till date, Marbles has already served as a writer for Barstool Sports, blogger, bartender, a go-go dancer at nightclubs, actress and a YouTuber.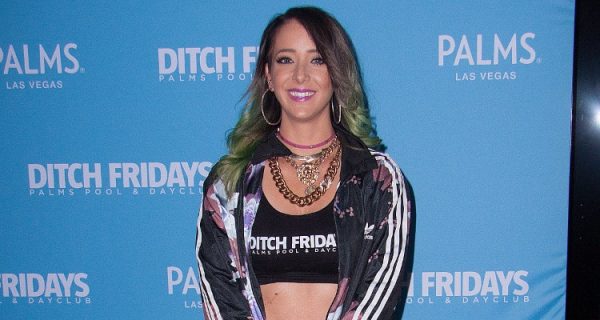 YouTuber Jenna Marbles making an appearance in the Ditch Friday Palms Las Vegas. Photo Source: Pinterest 
Marbles began her career in YouTube by uploading her first video titled  "How To Trick People Into Thinking You're Good Looking"her YouTube Channel in 2010. Her first video earned over 5.3 million views within the first week. Since then, Marbles' YouTube Channel became one of the most viewed channels. As of September 2018 Marbles' YouTube Channel has 18 million subscribers earning est. $118.7K – $1.9M annually.
| YouTube Channel Name | Subscribers | Total Views | Monthly Earnings (est.) | Yearly Earnings (est.) |
| --- | --- | --- | --- | --- |
| Jenna Marbles | 18,648,096 | 2,854,433,475 | $9.9K - $158.2K | $118.7K - $1.9M |
Similarly, Jenna Marbles also accumulate a massive sum of money from her career as an actress and an entrepreneur. Her acting credit goes to Epic Rap Battles of History as Eve, The Annoying Orange as Banana, Wrecking Ball as Miley Cyrus and Ridiculousness.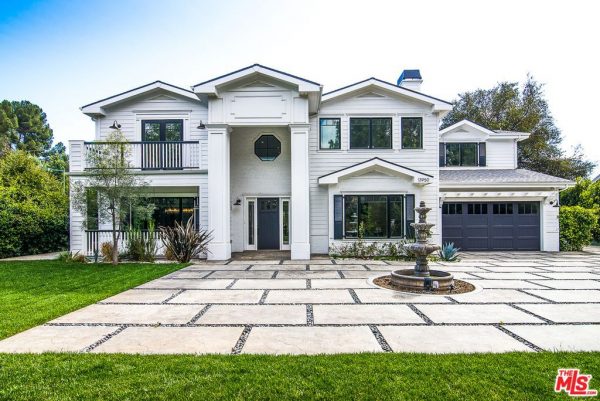 Jenna Marble paid $2,850,000 for her dream house in the Sherman Oaks.
Image Source: Yolanda Little Black Book
The executive producer for the Movie Maximum Ride in 2016 Jenna Marbles has a brand of dog toys called Kermie Worm & Mr. Marbles. She gets a certain amount as her share from the brand which has helped her to live a luxurious life. Currently, She lives in a $2,850,000 worth mansion in Sherman Oaks along with her boyfriend Julien Solomita.
Jenna Marbles' Personal Life
The reigning queen of YouTube Jenna Marbles' keeps on updating about her personal as well as professional life through her social pages to her fans. Marbles is the daughter of a chemist Devon Mourey and an entrepreneur, Deborah Mourey. She has an older brother who is also linked in the science field like her father.
Jenna Mourey's parents always supported her to achieve the position she is in the present day. She keeps on showing her gratitude to her family for letting her be what she wanted since her childhood. Mourey frequently features her family members in her YouTube videos.
Jenna Mourey's Boyfriend
The YouTube star Jenna Mourey/ Marbles is in a romantic relationship with Julien Solomita since 2013. After splitting up from her boyfriend of four years Max Weisz, Marbles began dating Solomita. Marbles had hired Julien as a bodyguard for her trip to Ireland. But later she fell for him and the two started dating since then.
View this post on Instagram

Jenna Marbles features her boyfriend frequently on her YouTube Videos. Moreover, the pair is hosting a podcast titled "Jenna and Julien Podcast" since November 2014. The couple keeps on flaunting their love for each other through their Instagram and Twitter pages.
The YouTuber Couple Jenna and her boyfriend live together in their dream house in Sherman Oaks since May 2018. Though the love-birds are yet to be engaged and married, they are already living a married-like life together.
Jenna Marbles Car Accident in 2016
The Young Hollywood Award winner of 2014 Jenna Marbles and her boyfriend Julien had a horrific car accident in October 2016. The couple was taking a taxi home from Los Angeles and got into a serious car accident. Although they did not have any major injuries, they got bruises and some minor injury in the neck and back.

Jenna Marbles was not able to live stream but she kept on updating about her condition after the accident. It took Marbles and her boyfriend almost two months to recover from the pain.
Visit SuperbHub for other Celebrity Biography.