Jason Shannon Acuna is an American actor and a stunt performer. Better known by the stage name Wee Man, Jason is also a professional skateboarder and a television personality who has amassed a Net Worth of $14 million.
Jason Acuna aka Wee Man was born in Pisa, Italy on 16th May 1973. The American nationality holder Wee Man is of Mexican and German descent. Wee Man has an achondroplasia, a form of short-limbed dwarfism. However, Acuna's short height did not hinder in his acting and skateboarding career.
Jason Acuna's Net Worth and Earnings
The talented stuntman Jason Acuna's Net worth is $14 million. Acuna accumulated such a huge amount to his net value from his decades of contribution in the American Entertainment Industry. At the moment, he has established himself as a successful actor, skateboarder, and stuntman earning a massive sum of money.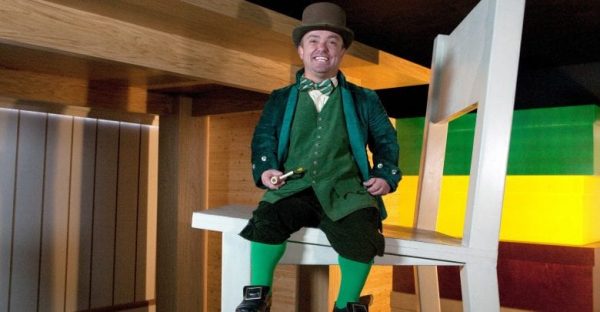 Wee Man aka Jason Acuna is a talented actor and a stuntman.
Photo Source: Pinterest 
Jason Acuna is best known for the MTV's series as well as movie 'Jackass.' He performed a role of a stuntman in that series and movie. The movie 'Jackass: The Movie' grossed a total of $79,493,831 after the worldwide release in 2002. Acuna got a certain amount as his share from the profit of the movie.
| Movie | Production Budget | Total Lifetime Gross |
| --- | --- | --- |
| Jackass: The Movie | $5 million | $79,493,831 |
Apart from Jackass: The Movie, Jason Acuna's acting credit goes to other numerous movies too. Some of them are;
---
The Dudesons Movie
Death to the Supermodels
Jackass 3D
Elf-Man 
Feed the Dog and many more.


---

Besides acting and performing stunts, Jason Acuna also earns some money from his career as a professional skateboarder. Also, he hosts FOX Sports Net's skateboarding show 54321. Moreover, Wee Man is the owner of a franchise store of the Chronic Tacos restaurant in Long Beach, California.

View this post on Instagram
Wee Man's love-life
Jason Acuna has won the heart of millions of beautiful girls around the world. Many of his fans are in line to date him. But this handsome stuntman is already in a committed love-bond. In Jason Acuna's Instagram page, he has mentioned that he is in an amazing relationship.
Although Acuna does not post much about his personal life, once he did mention about his lady on his Instagram page.
Jason Acuna has a girlfriend and his love-life seems to be going extremely well. 
The 45 years old Wee Man prefers to keep his love-life low profile. He does not update much about his dating relationship.
Interesting Facts about Wee Man
---
Jason Acuna's height is 142 cm and weight is 145 lbs.
Acuna is a former host of MTV's show 'Scarred Live'
Wee Man appeared on the first season of NBC's Celebrity Circus and achieved third place in it.
He loves posting his skateboarding photos and videos on his social pages.
Jason Acuna got the name 'Wee Man' from the 2003's movie Grind.
His favorite trick in Skateboarding is chucks boneless wheelie.


---
Visit SuperbHub for other Celebrity Biography.