Jamal Harrison Bryant is an American pastor who currently serves as the senior pastor of the New Birth Missionary Baptist Church located at Stonecrest in Georgia, United States.
Likewise, the pastor Jamal is also the father of five children and a former husband. Let's drill on more information related to Jamal Harrison Bryant.
Family Background
Pastor Jamal was born in Boston, Massachusetts, on May 21, 1971. His spiritual path began at an early age because he was raised by a Bishop father and a Reverend mother. According to some sources, he graduated with a degree in Master of Divinity from Duke University in North Carolina. He also studied Political Science at Morehouse College in Georgia. In 2005, Jamal graduated from the Graduate Theological Foundation with a Doctorate of Ministry degree.
View this post on Instagram
At just the age of 18, Jamal preached his first sermon at the Bethel African Methodist Episcopal Church (A.M.E) in Baltimore. He has been very active in pioneering civil and social rights. According to ThoughtCo, he once served as the director of the collegiate division of the National Association for the Advancement of Colored People. N.A.A.C.P. is the oldest and most prestigious civil rights organization recognized in the United States.
It was established in 1909 and currently has more than 500,000 members operating both locally and nationally. Its mission is to eliminate racism and ensure equality for all American citizens. Jamal was active throughout the Trayvon Martin case and led several peaceful protests in his quest for justice. He managed to spread the word about the injustices surrounding the incident.
Relationship Status
American pastor Jamal Harrison Bryant was in a marital relationship with Gizelle Bryant. The beautiful ex-pair got married in 2002 after dating for some time. Sadly their marriage ended abruptly in 2009 and fans thought that it was over for good.
However, on Valentine's Day of 2020, the couple released a pic which was enough to show that the two were back together. Many were skeptical at first and gave quite a bit of negative criticism. But it seems that these critics were unsuccessful in hitting the right spot.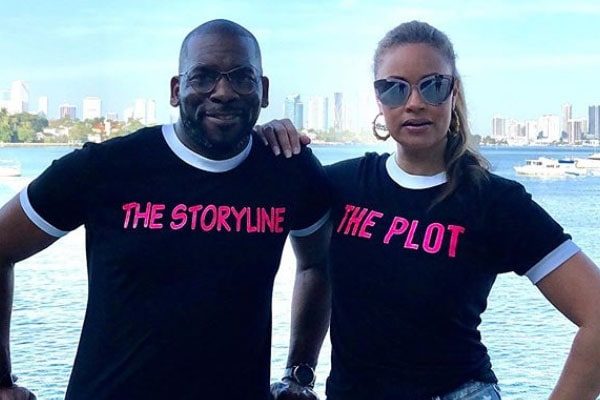 Jamal and Gizelle may be back together again. Image Source: Jamal's Instagram.
Because of so much hate by the fans, one would expect the couple of Jamal and Gizelle to break up quickly. But this power couple is bent on proving these people wrong and will surely stay together till the end.
Now the couple seems to be living a happy life together. And Jamal and Gizelle Bryant's children, Adore Bryant, Angel Bryant, and Grace Bryant seem to be enjoying this time with their parents.
Net Worth And Sources Of Income
Jamal is someone who knows what money is and exactly how to earn it. As such, TV Over Mind states Jamal Harrison Bryant's net worth to be estimated at $1 million.
Furthermore, Jamal Harrison Bryant's wife, Gizelle Bryant's net worth is estimated at a grand of $4 million. This goes without saying that Jamal himself earns quite a bit of money. But what exactly are his sources of income?
To begin with, his own TV program. If you didn't already know, Pastor Jamal Harrison Bryant has his own TV program called, Got Power?. This show runs on Sundays and has over 150,000 international users with over 12,000 registered users.
Being an international hit, this program definitely falls in the top rankings of Jamal Harrison Bryant's sources of income. Aside from this, Jamal is also an entrepreneur and knows how to make investments. He has also amassed quite a bit of wealth from these ventures. Jamal is also very active in community work that proves he has quite a charitable heart.
And it also seems that his community work is supported by many others who help indirectly by donating quite a bit of money. All of which is spent on helping hundreds of families in need of it.
Did You Know?
Yes, Jamal Harrison Bryant is a pretty famous pastor and as such there are many things that people know about him. But there are also quite a few things that many people don't know. As such, here are some facts about Gizelle Bryant's partner Jamal Harrison Bryant that we think you might enjoy:
His father and grandfather were both pastors making him a third-generation pastor.
He has two children from other affairs named John Karston Bryant and Topaz Bryant.
He currently has over 360K followers on Instagram.
The ordained minister of the A.M.E. Church, Dr. Thema Bryant-Davis is his sister
Don't Miss To Follow SuperbHub For More Updates On Celebrity News, Entertainment, and Biography.